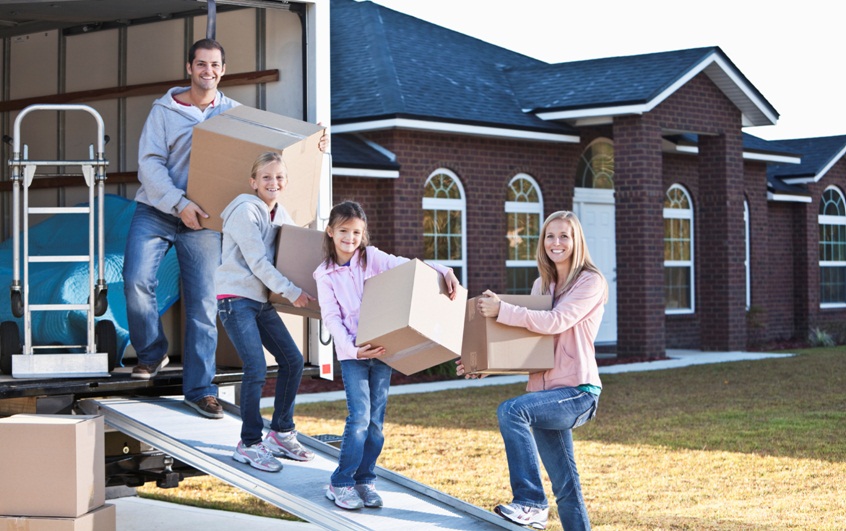 Getting your new home ready before delivery
Once your household items are picked up and due for delivery, it's always good to be prepared before the moving truck arrives.
We at International Van Lines have prepared a list of DO's which will help you have a smooth unloading on delivery day.
Make your Home Ready:
Ensure that you have enough time for repainting, cleaning and any repairs if required. These things can happen faster when your new house is empty without furniture.
Keep the Cash:
The Customer service would have already notified you of the amount that has to be paid at the time of delivery. Having your payment ready will  save time and avoid last minute running around.
Keep the Checklist Ready:
Keep your inventory list handy. This will be your checklist to ensure that all the items are delivered. As the boxes and furniture are brought inside the house, tick them off the list then and there. This way you wont have the need to rummage through the already unloaded and arranged boxes to complete the checklist.
Plan the Arrangement:
You would have already decided on the arrangement of furniture in each room. Let the movers know of it before hand so that they will save time and energy in arranging the furniture the way you want. Also allot a place to stack moving boxes and ensure that its not in any passage so that the movers can move about freely.
Be Alert:
Look out for any damages on items as they are being unloaded from the truck itself. If you feel that any box, appliance or furniture is not in the same condition as it was at the time of loading, then immediately notify the movers.
Service & Installation:
Some appliances may need service or professional installation upon arrival. Find a nearby service center and book an appointment for installation beforehand.
We wish you a safe & secure relocation
International Van Lines offers Professional Domestic & International Moving Services
Call us Today ! 855 674 7447 TOLL FREE