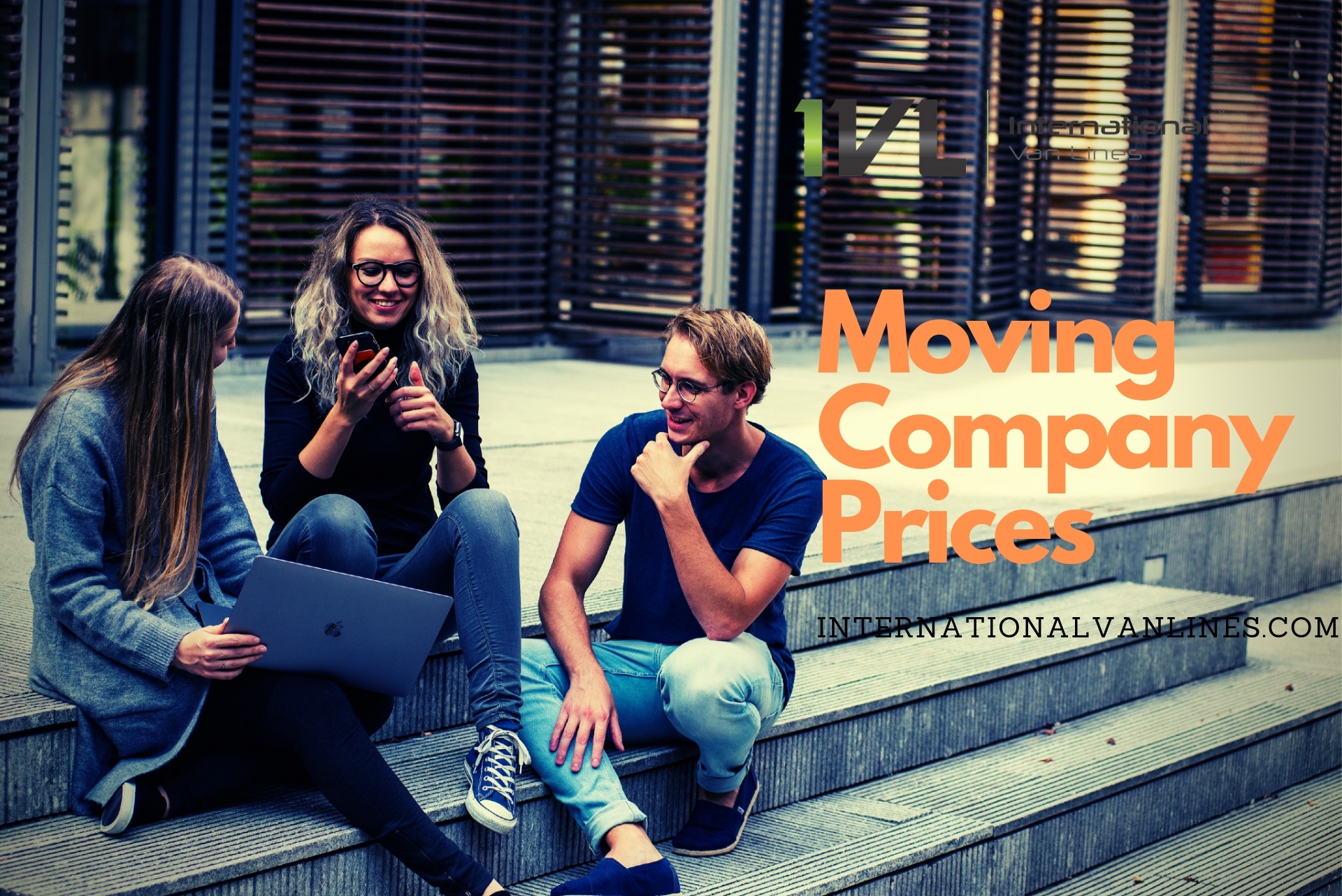 What are the average moving company prices?
If you're planning a move, it's good to know what to expect. Moving company prices vary based on distance, service type, and move size. Before you contact a moving company, you should educate yourself. In this article, we will provide the average cost of a move for local, long-distance, and international moves. We will also include information on how to save money on your move, how to find reputable movers, and the average cost of hiring a mover.
The Moving Industry
Before we begin, I would like to give you a quick education in the moving industry. According to the American Moving & Storage Association, there are over 7000 registered movers. There are over 35 million people that move each year. A large part of annual moves is DIY (do it yourself) moves, meaning renting a Uhaul. However, thousands of people hire moving companies each year and are looking for moving company prices.
Although most moving companies are honest, there is a large number that preys on uneducated consumers. The most common complaint is called a hostage load, which is exactly as it sounds. A mover offers you a low price, reels you in and charges you more once your household goods are on their truck. In this article, we will help you avoid moving scams and educate yourself on moving company prices.
What Can Increase your price?
Whether you're moving down the street or abroad, there are possible charges that can increase your cost. It's essential to educate yourself, so you know what to expect. There are many variables with international moving which leaves the door open for added charges. A few things you should as your international moving company is; are port & THC (terminal handling charges) included in my cost. Will I have to pay taxes and duties? And last, does this include insurance coverage. Many moving companies will have fine print in their estimate, which leaves room for additional charges. Make sure you ask the right questions.
Long distance moving also has many moving parts. Moving company prices can vary based on distance, size, and service, but other possible charges aren't talked about. If you live in a metropolitan area, you will have to pay a shuttle fee. A shuttle fee is when the mover has to rent a smaller truck to transfer your household goods. It's is very common for cities like New York or San Fransico. A shuttle fee can add $1500 to your final cost. A long carry charge is also a possible fee. If the driver has to park his truck 75 plus feet away from your house, you will end up paying more. Make sure you ask the right questions.
How to Get an Accurate Moving Quote
Before you begin to look for moving company prices, you should know what to look for. The very first step in getting an accurate moving quote is to research movers before contacting them. A simple Google search will not do. It's imperative you visit the DOT SAFER website to check a companies license information, complaint history, and fleet size. It will also tell you if you're dealing with a mover or broker. Always take into consideration how long a mover has been in business.
The second step is to know what you're moving. Many people make the mistake of calling mover before creating an inventory list. Instead of depending on a stranger telling you what you have, you should know first. Lastly, you should see the service you need. Moving companies can make recommendations, but you should be specific on what you're looking for so you can ask all the right questions. If you have any questions, you can contact us
Long Distance Moving Company Prices
If you're moving out of state, then you're moving long-distance also known and interstate. Interstate moving companies are required to have DOT authority to perform an out of state move. Before contacting mover, make sure you do some research. Going with an unlicensed company can get you in a jam. Besides for having to deal with additional charges, there is potential for loss or damage. An unlicensed company would have zero liability. You should also check if you're dealing with a mover or broker. Below you can find some average moving company prices for long-distance moving.
Moving Company Prices (Long Distance)
1 bedroom: $1700-$2000
2 bedrooms: $2300-$3000
3 bedrooms: $3700-$5500
4 bedrooms: $6000-$9000
Please keep in mind that these are averages. Your cost can vary based on many factors, so we recommend that you speak with directly with a relocation coordinator to get more details. You can also request to have someone visit your home for a visual survey. It's the most accurate way to get moving company prices.
International Moving Company Prices
Overseas moving has more variables than any other form of transportation. To get your household goods abroad, there are movers, truckers and ocean freight involved. There will also be more documentation, such as shipping information, Bill of Laden, and customs clearance documentation. Sea containers ship by ocean freight transportation. The size of your move will determine what size container you'll require. If you have a smaller move, it can be sent an LCL (less container load) which means it would go into a consolidated container. Below are some averages for a door to door ocean freight service. You can use them to help you budget, but we always suggest speaking with a relocation coordinator to get an accurate price quote.
1 bedroom: $2300-$2700
2 bedrooms: $2500-$3700
3 bedrooms: $4500-$6500
4 bedrooms: $7000-$10,000
Local Moving Company Prices
A local move is also known as an intrastate move is anything within your state. Unlike long-distance or international moving, local moving is based on the hours, men and packing supplies. The size of your move will determine the number of movers and time. You can save money on your local move by self-packing and prepping before the day of pick up. We always recommend getting a visual survey done which will help determine the time your move will take. Below we included a general outline that you can follow. Keep in mind that every state and moving company offers different pricing, so this is to give you a general idea so you can prep.
1 bedroom: $1000-$1500
2 bedrooms: $1350-$1750
3 bedrooms: $2200-$3500
4 bedrooms: $3300-$5500
Auto Transport
There are a couple of options when it comes to auto shipping. Most moving companies offer enclosed or open top trailers for domestic shipping. The least expensive option would be an open top trailer which would leave your car exposed. It's common and the standard. However, if you're shipping a high-end vehicle or you're just concerned then an enclosed trailer would be your best choice. An enclosed truck means that your vehicle will be enclosed with no exposure.
If you're shipping an auto overseas, you will have the option of a shipping container or a roll on roll off service also know as RORO. A RORO service is the most economical shipping option but would require you to drive your car to the port where it would be loaded on a ship. You would also be responsible for arranging pick up at the port of destination.
Common Discounts Movers Offer
Hiring a professional moving company can be an expensive luxury, so asking the right questions may help you minimize your bill. Most quality moving companies offer discounts for vets, AAA members, senior citizens, and college students. When searching for moving company prices, make sure you ask about any discounts.
Mistakes People Make When Searching for a Mover
The number one mistake people make when searching for moving company prices is looking for the cheapest mover. The bottom line is all movers not good; some are an outright scam. Trusting strangers to transfer your household goods is a big deal that shouldn't be taken lightly. Rather than spending time and looking for the least high moving company prices, you should look for the best moving companies. Trusted moving services is more important than trying to save a few bucks.
Secondly, know your locations. You can find yourself in a jam if a truck pulls up and it can't fit. It would require the mover to bring a smaller vehicle and transfer your stuff, which will end up costing you more money. Also, when searching for moving companies, make sure you check out online reviews. Although reviews won't tell the whole story, it's essential you understand how a company conducts themselves. Lastly, go with your gut when searching for moving companies. If you feel like you're being pressured into leaving a deposit run. Moving is stressful, and the last thing you want to deal with is a shady company trying to pressure you.
Carrier vs. Moving Broker
If you're planning a long-distance move you should know who you're working with and their capabilities. Moving brokers arrange transportation whereas a carrier will actually move your stuff. Some would argue that there is no need for moving brokers, but that's for you to decide. The major issue with a broker is that they have no liability in case of a major issue. If there is a loss, damage or delays you will need to take it up directly with the carrier assigned to haul your move. Basically, a broker would hand you off after the move is picked up. It's important to know your rights and responsibilities as a consumer. Either way, the most important thing is getting an accurate estimate.
DIY Moving (Uhaul)
There are over 40 million people in the U.S. that move each year. A large majority are DIY (do-it-yourself) moves. A DIY move is a great way to cut costs for local moving. However, we ran a comparison for long-distance moves and it would actually be less expensive to hire a mover. Between the cost of the rental, mileage, fuel, and labor you would actually pay more and spend more time dealing with your move than hiring a professional to move your stuff. It's about 25 percent less expensive to rely on a company vs. doing it yourself.
Moving Company Prices – The Bottom Lines
The bottom line is whether you're moving locally, overseas or out of state you should do your homework. The good news is that most moving companies in the U.S. are honest; however, there is a bad batch of movers that look to prey on uneducated consumers. Don't price shop, go with your gut and know what you're looking for in terms of service. Moving is extremely stressful and nobody wants to deal with a scam mover that looking to rip them off. We hope this helps when looking for moving quotes. If you have any questions please feel free to contact us at any time.