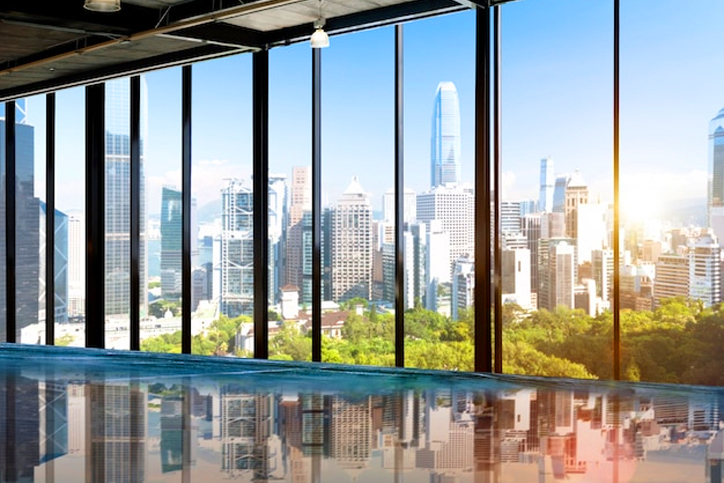 Office relocation is good! Maybe you are moving your business to a bigger space and aiming to perform better with more employees. That's a good decision. But the relocation process is not that easy as it includes a long list of packing and moving tasks. It can never be a wise idea to move the office with the help of your own employees. They simply don't know much about packing and shipping. On the other hand, they are not supposed to do such work. What's the best solution to ensure smooth office relocation? The most effective solution is to call the best corporate relocation company on the first move. The relocation should be completed within a short span of time; otherwise, your business productivity will be paused for a long time, and it can affect the performance and achievement of your employees.
When office relocation becomes a solid need, and you need to complete it within a short span of time, there is no better way out than calling the office movers. Actually, hiring office relocation services means you're welcoming the plethora of benefits that you've never explored.
Without further ado, let's explore the benefits that you might enjoy from hiring the best corporate relocation services.
6 Steps to Finding the Best Corporate Relocation Company
Employee safety and liability
The safety of employees is the first priority of all business owners. And that's why you should not involve them in packing and moving office devices and furniture pieces. Asking employees to pack and move office devices and furniture is not only ill-advised but can also make you liable for litigation if someone gets injured. You can easily prevent all these risks and ensure the smooth relocation of all your office devices and furniture pieces by hiring long-distance moving services. Moving companies like International Van Lines ensure smooth and safe shipping of high-tech and delicate stuff to the new destination.
Reduces business disruption
If you are relying on your in-house employees to complete the packing and moving, you are simply wasting their time. They won't get any time or energy to perform their actual duties if you make them busy with the relocation tasks. On the other hand, it can also create employee dissatisfaction. No one prefers to perform anything out of their responsibilities.
By hiring a corporate relocation company, you can let your team do what they are best at, keeping your teams productive while the packers and movers work around them. You can start the packing from the start of the week, and your employees will be able to work until the moving day. Once packing is complete, it will take just a few days to ship the stuff to the destination. Or you can let your employees perform from home on those days and call them back to the office once everything is organized in your new office.
They're licensed & insured
Amateur hands are very risky in the field of packing and moving. And that's why you should never think of letting your employees handle the office relocation thing. Any injury or accident can take place at any time. Professional movers are well trained and have mastered the art of packing and moving. And that's why it is better to rely on them. Additionally, they are licensed and insured. So, there is no worry of being liable for anything unpleasant during the corporate relocation process.
You don't need to buy packing supplies
It is better to understand that when you are hiring professional movers and packers, you are only paying for "white glove service." Professional movers will take the right care of everything for you. If you hire a long distant office relocation company, there is no need to buy packing papers, boxes, tape bubble wrap, markers, and other packing supplies. Hiring a professional corporate relocation company means you don't have to think about anything. They will care for everything, and you can continue your core responsibilities.
Corporate Relocation come with the best packing supplies and vehicles to move your devices and furniture pieces without making you face any disturbance. They are truly organized and know how to move office stuff better than many.
They can reduce your stress
Shifting a corporate office to a new place is always a stressful experience, but it can't be more if you hire the best office furniture movers like International Van Lines. Corporate Relocation means you are setting for something new. A transition is on the way. You should embrace the transition and take the best preparation to make everything smooth. If you stress out due to moving, the entire process will be more complicated for you. So, it's better to hire professional movers for your office move and reduce your stress level. If you can control your stress level, you can make the entire process smooth and positive for all.
Hiring office relocation services means you are all set to save more money. You don't need to buy packing supplies and book vehicles. You just need to choose the best package based on your requirements. Sometimes, leading office relocation companies offer great discount offers. On the other hand, your employees will be free from packing duties, and they will perform their core duties. It means you can save more money and keep your employees fully productive.
If you try to pack and move office stuff with the help of your employees, any accident or injury can take place at any time. And you will be solely liable for that. As a result, you have to pay for treatment and repair or replacement of the broken items. With a relocation company, you can easily prevent such unpleasant experiences.
These are the six amazing benefits that you will definitely enjoy with a corporate relocation company. In case of moving your entire office to a new location, it is always better to start the process as early as possible. To keep the entire process smooth and less time-taking, you should call International Van Lines as soon as possible. This is the best long-distance moving partner for businesses. It is licensed and capable of handling any size relocation over a long distance. No matter whether you are moving to another city or country- moving is not hard if you hire International Van Lines on the first move.