Boat Shipping Services
Reliable & Hassle-Free
Navigating the waters of boat shipping can be complex, but with International Van Lines, it doesn't have to be. We've streamlined the process, making it as smooth as a calm sea.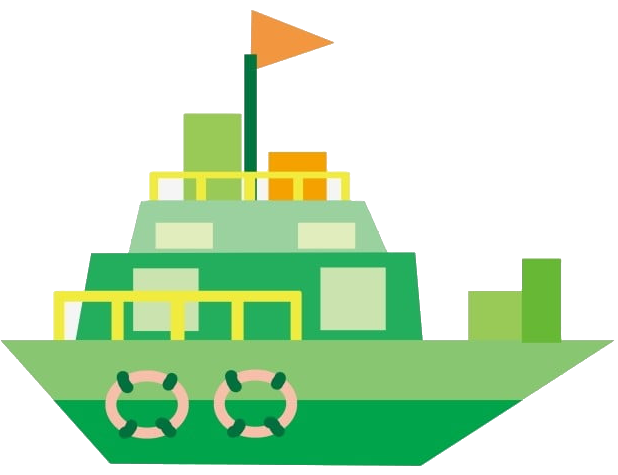 Why Choose International Van Lines
for

Boat Transport
At International Van Lines, our highly trained team will handle all the logistics for your boat shipping needs. Our services cover the continental United States and over 150 destinations worldwide. We provide world-class boat transportation services to guarantee a stress-free experience.
Fast & Easy
Leverage our team and experience to save time and effort. Our team will handle all the logistics for your boat transportation needs. From requesting a quote to scheduling pickup, we're here to help.
Flat Rate Pricing
Forget about surprise charges and hidden fees. At IVL, our quotes are transparent and straightforward, offering guaranteed competitive pricing.
Concierge Services
Sit back and relax while our expert team handles paperwork and logistics. We offer safe and swift vessel transport for a complete hassle-free experience.
Our Boat Shipping

Services
At International Van Lines, we're committed to providing a hassle-free experience to boat shipping nationally and internationally. We understand your unique needs, so we offer various boat transport services.
Overland Transport
Our overland transport service is a reliable and cost-effective option for shorter distances. We use specialized trailers designed to handle boats of all sizes. This option is ideal for clients seeking affordable shipping solutions and protection against the elements and road debris.
Flat Rack
By far one of the most popular transportation options for vessels. This process involves lifting your boat onto a cradle and a shipping platform called a flat rack or flatbed. Your boat is then strapped and braced to ship. This option is ideal for small to medium boats, providing convenient and cost-effective transport.
Container Shipping
Ideal for long-distance and international shipping, our container shipping service ensures your boat is protected from the elements during transit. Your boat will be carefully placed inside containers using specialized equipment. This option is ideal for smaller boats, offering a quick and cost-effective shipping option.
Roll-On / Roll-Off (RoRo) Shipping
Our RoRo service allows for easy loading and unloading of your boat. This process involved wheeling your boat into the cargo ship's enclosed stowage area, trailer, or rolling flatbed for shipment. This option is ideal for small to large vessels and provides a safe and easy transport method.
Lift-On / Lift-Off (LoLo) Shipping
Our LoLo service is the perfect solution for boats that cannot be rolled on or off. This process involves using a crane to raise your boat and place it on custom cradles onboard a cargo ship where the boat will be securely fastened. This option is best for medium to oversized vessels, providing an efficient and affordable shipping method.
Float-On / Float-Off
This method is typically used for huge boats or yachts. Here a semi-submersible ship lowers its deck to load your boat before it's moored for transport. This option is ideal for large, heavy ships since it offers a seamless load and discharge process.
At International Van Lines, we understand that boat transport can be overwhelming. This is why we've simplified the process to provide a stress-free experience.

Request a Free Quote
Start by requesting your personalized quote using our form or giving us a call.

Schedule Your Pickup
Set your date and time. We'll help you prepare your boat for transport and arrange any logistics.

Ship & Deliver
Let us take care of the rest and wait for your boat to be delivered in the fastest, safest and most reliable way possible.
On average, expect to pay between $3,000 to $15,000 to ship your boat. However, costs vary tremendously depending on the size of the boat, the distance, and the type of transport you choose. But, at International Van Lines, our flat rate pricing system ensures you know exactly what you're paying for – no hidden fees, no surprise charges, ever.

You wouldn't trust your boat to just anyone. So don't take our word for it. See for yourself why hundreds of customers choose International Van Lines over others.
VIEW TESTIMONIALS
Request your free, no-obligation quote and start your boat shipping process today!
GET QUOTE