What is international air freight?
Shippers use air freight as the fastest mode of transportation for an international move. While 90% of overseas moves ship by ocean freight, air freight services get your goods to the destination quicker and easier.
A typical ocean freight service can take up to 30 days, whereas an air freight service can take less than a week.
CHECK OUR REVIEWS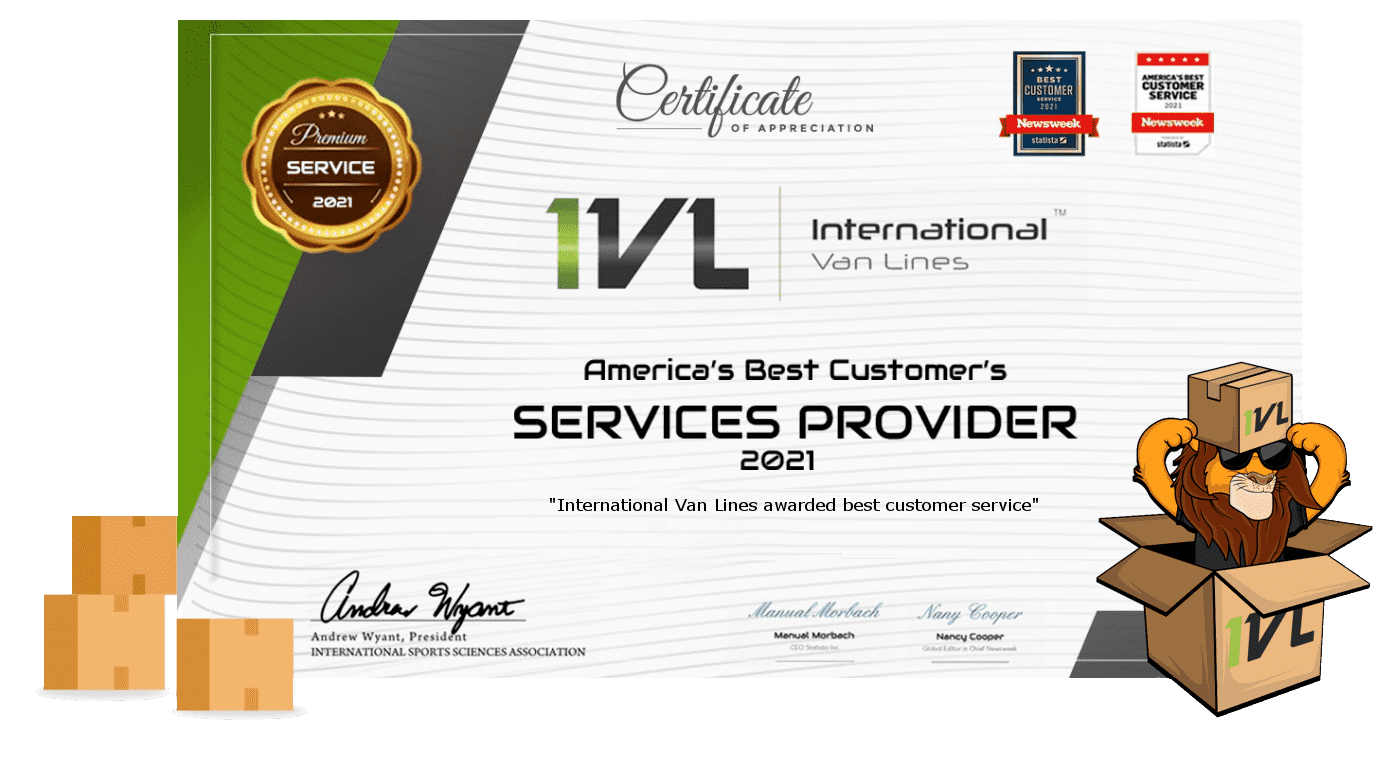 International air freight services and express freight shipping are not the same things.
Express freight is typically handled by a company like DHL, UPS or FedEx and they will manage the entire life cycle of the shipment.
Express freight is usually smaller (a few boxes) and will reach the delivery location within five days. International Van Lines can handle both air freight and express shipping.
INTERNATIONAL MOVING
Shipping Household Goods
International Van Lines primarily moves household goods. Approximately 90% of the international moves we handle are ocean freight.
However, air freight services are a great option if you need to get your goods to its destination promptly.
You can ship boxes or an entire household via air freight, but it can get costly.
Calculate Moving Cost