Moving and Storage Services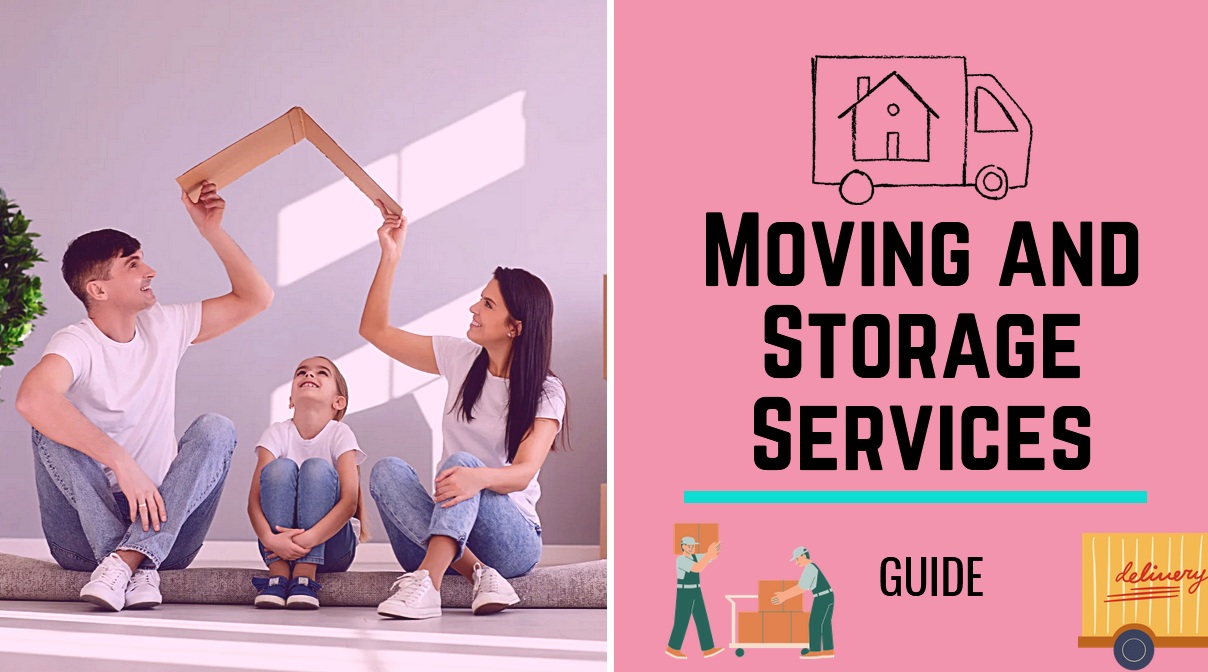 Moving to a new state or country can be a daunting task. With everything to consider finding the right mover to assist you with storage services is vital to a smooth relocation experience. 
The three most common moving and storage options are long-term, short-term, and storage in transit (SIT). 
This article will outline your options, storage costs, and how things work. We will also discuss how insurance works when your goods are stored. It's always best to speak directly with the moving company of your choice, but this should help. 
Why choose professional moving and storage services
Moving can be overwhelming, requiring planning, organizing, and much effort. When relocating your home to a new location, hiring the right moving company can make a difference. An expert can help you plan, budget, and relieve some stresses of moving to a new state or country. 
Many people have a misconception that renting a Uhual and getting a public storage unit is more cost-effective than hiring a professional moving and storage company, but studies show otherwise. Hiring a professional mover is 25% (on average) less expensive than a DIY move.
If you're up in the air between a DIY move or hiring a moving company, weigh both options' pros and cons and the costs. 

How does storage work with a moving company? 
When a customer requires storage, movers follow a process to ensure your goods are safe. Procedures may vary from mover to mover, but here are the general steps involved: 
Assessment: The moving company you hire will assess your requirements based on the volume of your move and the items going into storage. Some moving companies will offer to visit your home or suggest a virtual tour to determine the best solutions. 
Inventory list: An detailed inventory list of what you're moving and items going into storage is vital. It helps moving companies note fragile items and prepare the proper packing supplies for your move. 
Type of storage: The best moving companies will work with you to determine the best storage solution for your budget and needs. You'll have options for long or short-term storage. 
Costs: At this stage, the moving company should provide an estimate outlining the transportation and storage of your household goods. Speaking with your choice's moving and storage company regarding their prices is best. 

Choosing the right moving and storage solutions for your needs
The storage service you'll require is based on several factors. The length of storage you'll need, your location, and what you're moving. The items below can help you choose the best moving and storage services for your specific needs: 
Determine your storage needs: Asses the stuff you're storing and the volume of your move. Consider if you need short-term or long-term storage, a temperature-controlled unit, and options for valuable or fragile items. 
Ask about security measures: Ensure your moving company has security measures at their warehouse facilities. Ask about how your stuff is stored and who will access your household goods. 
Consider insurance options: Always ask your mover about insurance while your items are in storage. Some moving companies don't cover household goods while in storage which can create confusion in case of a claim. 
Compare costs: Request moving quotes from multiple companies and compare the prices. Ask about any additional fees like in and out charges or handling. 
Following these steps, you can select the best moving and storage services. 
How much do moving and storage services cost? 
The average cost for storage varies depending on several factors, including the mover you choose, the length of time in storage, and the oversize. Additionally, charges can vary based on region. 
We offer one month of storage at no cost, and each additional month is based on the volume of your move. We charge 50 cents per cubic foot, which is prorated based on your use time. 
Additionally, we do not charge handling or in and out charges. It's always best you speak with the moving company of your choice regarding your storage requirements. 

Types of moving and storage services available
When it comes to moving companies, the most common storage options are: 
Warehousing: Most moving companies have their own warehouse facilities where they can securely store your household goods. They are usually temperature-controlled and have security systems to ensure no theft. 
Container storage: Some movers offer container storage solutions like POD. PODs will deliver a container to your home for you to load. Once you're ready for delivery, they will return to pick up the container and deliver it to your destination for you to offload. 
Trailer storage: Sometimes, a moving company may offer the option to store your household goods in the trailer. It's typically used for short durations of storage, say a couple of days. 
It's important to note that the availability of storage options may vary depending on the moving company and your location. When planning and considering storage, you should check with specific moving companies to understand their storage solutions and discuss your needs.

What is long-term storage? 
Long-term storage is as it sounds. It's for an extended period, typically three months or more. Most long-term storage facilities are equipped to handle various types of household goods, from furniture, appliances, and high-end artwork. 
Most moving companies use a vaulting system to keep your goods safe. A vault is a large wooden crate where your goods are stored before going out for delivery. Additionally, you can ask about a temperature-controlled unit for fragile items. 
How does storage in transit work (SIT)
Storage in Transit (SIT) is a temporary storage service a mover provides when relocating household goods from one location to another. When you move from a new home or office, there may be situations where you need to store your stuff for a short period before it can deliver to your new location.  
Your belongings will remain in storage for the agreed-upon dates. Depending on your situation, it can vary from a few days to weeks. Once you're ready to receive your items at the new address, you can schedule the final delivery with the mover of your choice. 
SIT is typically billed based on the number of days you'll require. Additionally, there may be handling fees associated with storage in transit. 
Read Here: How to understand moving quotes online
Temperature-controlled storage for artwork and fragile items
Temperture-controlled storage, also known as a climate-controlled storage, is a type of warehouse facility that maintains consistent temperature keeping out humidity. It's essential for storing household goods that can get damaged by extreme temperatures. 
The temperatures are typically kept between 55 and 80 degrees Fahrenheit to prevent damage from the heat or frigid temperatures. These units may also control humidity levels to avoid moisture-related issues, such as mold or mildew, which could be detrimental to certain goods.
Consider a climate-controlled storage unit if you move artwork or fragile items or require lengthy storage. Not all moving companies offer temp-controlled units, so it's best to speak with your choice of moving company. 
Are my goods insured while in storage?
Insurance is an option with moving companies, so it's only sometimes included in the base cost of your moving estimate. You should strongly consider it, especially if you're making a long-distance or international move. 
Additionally, some movers don't insure household goods while in storage, so if a fire or unforeseen circumstances cause damage to your household goods, you may not be covered. 
If you're looking for moving and storage services, it's best to speak with the moving company of your choice regarding their insurance policy, coverage, and cost. It's always better to be safe than sorry. 
Know More Here: Do you need International Shipping Insurance?
International moving and storage services
Storage services for international moving work differently than long-distance or local moving. You can store your household goods at the pickup or delivery point, and here's how it works: 
Let's say you're moving from New York to London and need your items in storage for two weeks. Your international moving company in New York will arrange storage with their destination agent in London. Once you're ready to receive your household goods, they will arrange for delivery. 
How long does delivery take after storage?
Once you're ready for delivery, you must notify your moving company to arrange delivery. The delivery time frame will vary based on your storage type, location, and company. Storage services are only sometimes offered in the area you're moving to, so it's best to speak with your moving company about their process. 
Say you're moving from New York to California, and your moving company provides storage services in New York. It can take up to two weeks for your items to be delivered from New York to California. The good news is with the proper communication; you can make adequate arrangements for your desired delivery dates. 
Conclusion
Moving and storage services vary based on the moving company, location, and what you're moving. However, storing household goods with a mover can be cost-effective and save time. 
International Van Lines is a national and international moving company that offers full packing, loading, storage, and delivery nationwide. To get a free moving quote, complete an online form or call one of our relocation experts. 
Thanks for taking the time and reading this article. We wish you the best of luck with your move and look forward to speaking with you soon. 
 More about International Van Lines