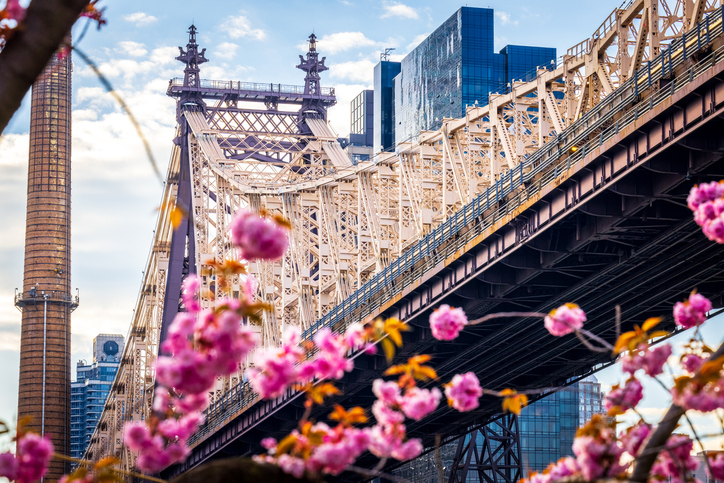 International moving requires skills that most local moving companies don't possess.
For a positive outcome, movers must understand the destination country and the moving process.
Finally, if you're searching for New York international movers, you'll need to ensure they maintain an active license and bond.
This article will provide information on the best international movers in New York, costs, and what to look for in a moving company.
The best international movers in New York
The best international movers in New York are as follows:
Each company listed has a long track record for providing quality international moving services.
The Bronx, Brooklyn, Manhattan, Queens, and Staten Island are all areas they cover.
They're lisenced and bonded and can offer an array of services. However, we always recommend researching and choosing an international relocation company that makes you feel comfortable.
An overseas move can take some time, so you must choose a mover who is attentive to your questions.
How much do international movers charge in New York?
You can expect to pay $3000 to $8000 for international moving services from New York. The destination country and the size of your move will have the most significant impact on cost.
Check out: The cost of moving overseas
***Average international moving costs for door-to-door service from New york abroad***
---
| Destination | 2 Bedrooms | 3 Bedrooms | 4 Bedrooms |
| --- | --- | --- | --- |
| Europe | $4000 – $6000 | $7000 to $10,000 | $13,000 to $17,000 |
| Australia | $4500 to $6500 | $8000 to $11,000 | $14,000 to $18,000 |
| South America | $4800 to $7000 | $7500 to $11,000 | $12,800 to $16,500 |
| Canada | $3500 to $6000 | $7000 to $10,000 | $12,000 to $17,000 |
| Asia | $4650 to $7000 | $7700 to $12,000 | $14,000 to $19,000 |
Your move's volume (cubic feet) and service is the most significant cost factor. Additionally, the final destination will also impact the cost.
Most New York international movers will offer you a visual or virtual tour to help with the accuracy of your inventory list. If you have a small international move, you may be able to get away with a phone survey.
Finally, make sure you get up to three international moving quotes. Any more than three may start confusing.
Do New York international movers ship cars overseas?
Most international moving companies in New York can ship vehicles overseas. A single car costs $1800 to $4000 on average. The make, model, and service will be the most significant cost factor.
You will also have the option to consolidate your car in the same container as your household goods.
Services offers:
Roll-on Roll-off: Best for cost
Consolidation: Best for price on a containerized shipment
Single container: Best for safety
Air freight: Best for speed
When it comes to international vehicle transport, there are many shipping options. However, the global moving companies you deal with must be familiar with customs requirements and documentation.
New York Times: 5 things to know before moving abroad
Is international air shipping expensive?
Air freight is typically more expensive than ocean freight. However, it may be your best option if under time constraints. You can get a free quote from an international mover or freight forwarder.
The weight on your move and volume will play a role in the cost. And like ocean service, you will have the option of a door-to-door move or port services.
If you're curious about air freight costs and the international services offered, you should speak directly with the mover of choice.
Baggage or box shipping from New York abroad
Some international moving companies offer parcel shipping through DHL, FedEx, or USPS. The volume of business you give a shipping company will determine the cost, so it may be best to have an international moving company handle it.
The average cost of parcel shipping is $500 to $2000. The most significant cost factor will be the number of boxes, size, and weight.
Parcel shipping is handled by air and can take an average of a week, depending on your final destination.
What are my shipping options?
There are several options for an international move. Your requirements and budget will be the deciding factors. However, it would help if you were to understand all international shipping options.
Below is a list of international services and what they include and exclude:
Door to Door: A door-to-door service is best for convenience and recommended. Your household goods will be picked up from your residence in New York and delivered to the door at your destination. The international mover will handle customs documentation.
Door to port: When your goods arrive at the destination, you will be responsible for pickup. Consequently, you will also be responsible for customs clearance and any related charges at the port.
Port to door: If you want to reduce costs, you can drop off your household goods and the Port of New York. Your international moving company will provide an address and booking confirmation.
Port to port: You will need to drop off and pick up your household goods at a warehouse location near the docks. You will be responsible for customs and documentation. There is a warehouse in NYC, so the process is easy.
Should I have my international mover pack for me?
Depending on your budget, you should consider professional packing. Professional packing is a skill, especially for an international move. You should at least compare both options when you request a free moving quote.
Self-packing is a great way to reduce the cost. However, it can be time-consuming and labor-intensive. If you're up for the challenge, you can purchase packing supplies from any local store in New York, like Home Depot or Walmart.
Packing your items will help save about 10% on the total cost, but it can affect your insurance options. It would help if you spoke to the international moving company of your choice about their policies.
Is international moving insurance worth it?
If you're moving abroad with household goods, it's worth purchasing third-party insurance for your international move.
Insurance will run you between 2% and 4% of your household's declared value. However, you should confirm the cost with your moving company.
Below is the outline of what insurance covers:
All-risk insurance: If you're having professional packing done by your movers in New York, then you can purchase all-risk insurance. It's full protection based on the value of your household goods. You must fill out an inventory list with the value before your shipping date.
Total loss insurance: If you choose to self-pack, you will get total loss coverage. It covers total loss only, not damage or loss of a single item.
Limited liability: You will pay nothing for limited coverage, but you will only get 60 cents per lbs per article.
International moving companies can't be held liable for damage. So, it would help if you spoke with your New York international mover about insurance.
How long does an international move take?
If you're moving from New York abroad, you can expect a shipping time of 20 to 30 days (door to door) for ocean freight and 10 to 15 days (door to door) for air freight.
It would be best if you also asked about shipping times upon requesting your free moving quote. It's essential to understand how long your move will take to plan accordingly.
International moving companies can't be held liable for delays beyond their control. You may not be compensated for port congestion, customs inspections, or an act of God.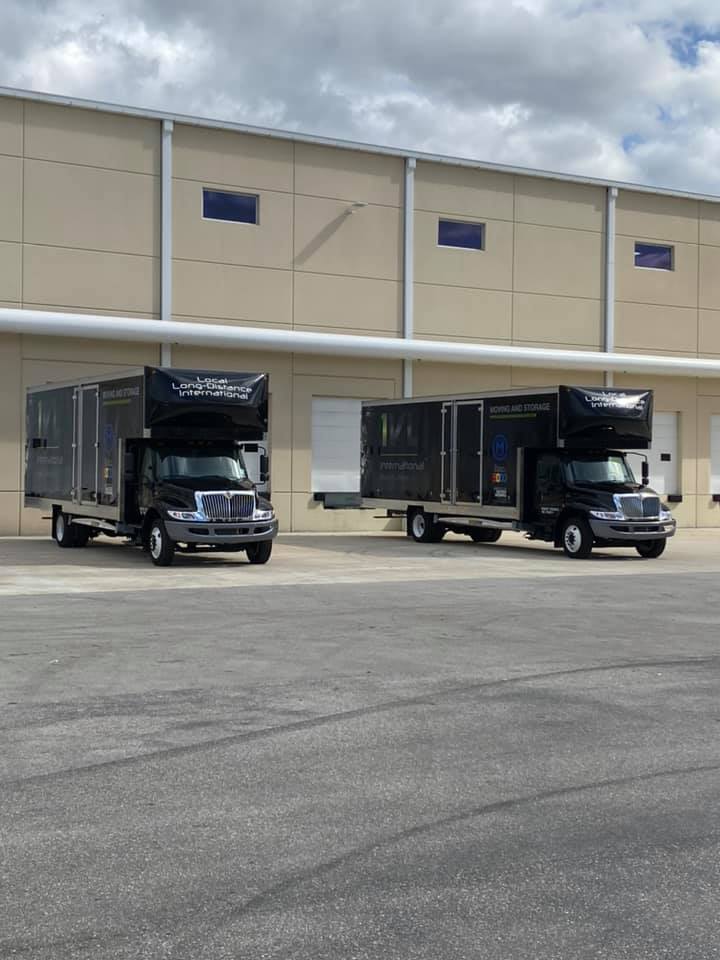 Understand the moving process when moving overseas
You must understand the moving process to have a stress-free relocation experience. The more you educate yourself, the better.
Below is a short list of what you can expect:
The quoting process: First, start with research and planning. You must look for companies that are lisenced and can perform as expected.
Inventory list: Once an international relocation company has the list of items you're moving, you will begin to discuss the moving process and services.
Moving quote: Once everything is established, an international moving company will email you a detailed quote for your viewing.
Quote accepted: If you take the moving quote, you will start by confirming dates and placing a deposit.
Booking confirmation: The mover will email you a booking confirmation with the vessel, voyage, and shipping confirmation number.
How to secure a visa
You need to do a few things to secure a visa when moving from the US abroad. The first step is to contact the embassy or consulate of the country you're moving to. They will be able to provide you with the necessary forms and information on how to apply for a visa.
The second step is to gather all of the required documents. It can vary depending on the country you're moving to but typically includes things like your passport, birth certificate, and proof of income.
Once you have all of the required documents, the third step is to submit your application. It is usually done online, but some embassies or consulates may require that you submit your application in person.
After submitting your application, the fourth step is to wait for a decision. The processing time for visa applications can vary, so patience is important.
Assuming your application is approved, the fifth and final step is to pay any fees that may be required and then receive your visa. You should then be all set for your international relocation!
Miscellaneous costs to consider when moving from New York abroad
Are you considering moving from the United States to a new country? If so, there are a few things you should keep in mind regarding expenses.
Here are some of the most common costs associated with moving abroad:
1. Housing: Housing is one of the biggest expenses you'll face when moving abroad. Depending on where you're moving, housing costs can be very high. For example, if you're moving to London, you can expect to pay a lot for rent or a mortgage. Housing costs may be lower in other parts of the world, like Asia or South America.
2. Transportation: Another considerable expense you'll need to consider is transportation. If you're moving to a new city, you'll need to factor in the cost of a plane ticket or train fare.
3. Food: Another significant expense when moving abroad is food. Depending on where you're moving, the cost of food can be very high.
4. Clothing: Clothing is another necessary expense to consider when moving abroad. Depending on the climate of your new country, you may need to purchase new clothes suitable for the weather.
5. Education: If you have children, you'll need to factor in the cost of their education when moving abroad. In many cases, international schools can be costly.
6. Healthcare: Another vital expense to consider when moving abroad is healthcare. Depending on your new country's healthcare system, you may need health insurance. Alternatively, you may need to pay for private medical care.
7. Miscellaneous Expenses: You may need to account for many other miscellaneous expenses when moving abroad. These can include things like visa fees, vaccinations, and travel insurance.
Moving abroad can be costly, but it doesn't have to break the bank. By being aware of the potential expenses, you can make
International moving from New York
Finding the right company is essential if you're moving from New York abroad. The companies mentioned above in this article service the entire state of New York and over 150 destination countries.
Also check out: The cost of moving from the US to Canada
Questions you should ask your mover
It would help if you asked your mover the right questions. It will help with you not getting taken for a ride. Secondly, it will give you a sense of the moving company's knowledge. Lastly, it's good for the moving process in general. New York International movers are all not the same.
How long have you been in business?

What is your Federal Maritime Commission license number?

Do you offer insurance?

What are port and terminal charges, and are they included?

Do you have any hidden costs?

What happens if my stuff goes missing or I have damage?

Do you offer a virtual tour?

What moving services do you offer?

Do you have east coast operations?

How long will it take to get an international moving quote?

How many international moves do you handle yearly?

Can you handle customs documentation?

Do you offer packing services?
Ask these questions to your national moving company, and it will help you from having a stressful moving experience.
New York International Movers
If you're looking for an international mover in NYC, International Van Lines can help. With over 20 years in the business and millions of overseas moves handled, we have the experience and knowledge.
Whether you're looking for a free moving quote or have questions about shipping and moving, we're here to help.