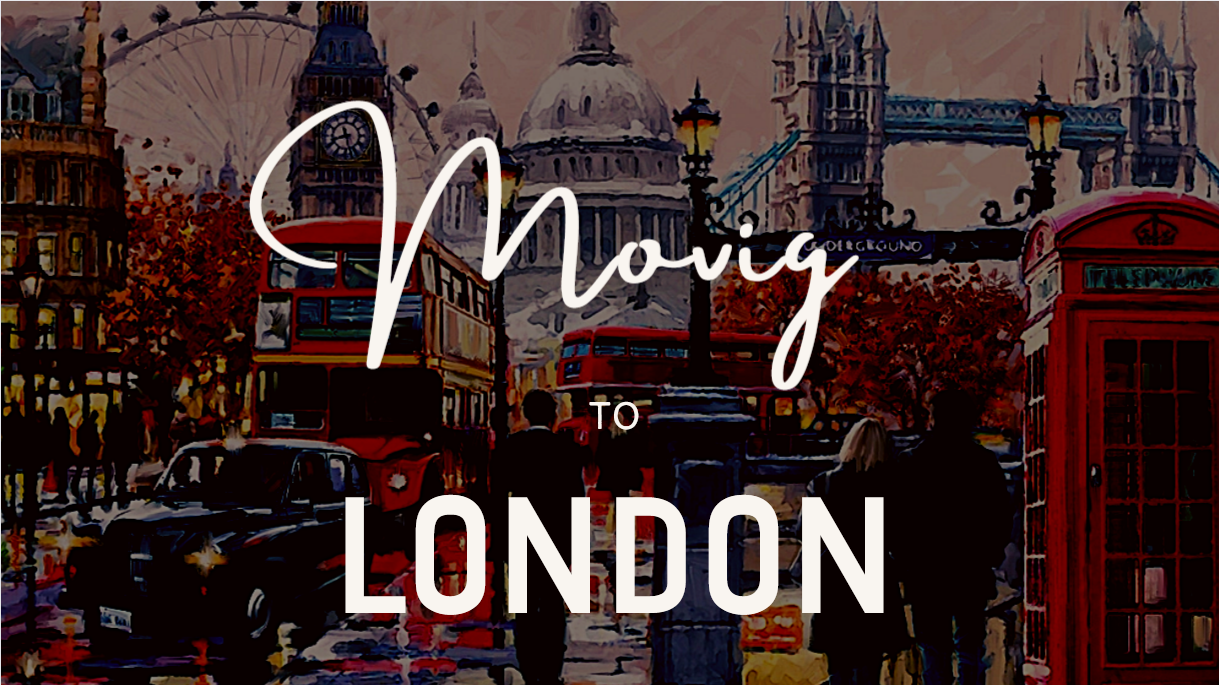 Moving to London from the US
Moving to London from the US can be exciting. It's a great city, with its own unique culture and plenty of things to do. Already over 200,000 Americans are living in the UK. Moving to London from the US can be challenging. Here are some tips for making your move go smoothly.

Cost of moving to London from the US
The average cost of moving to London from the US is between $3,000 and $7,000. The size of your home, the time of the year you move, and your current location will eventually affect the total cost of your move. In addition, specialty services such as moving a piano or transporting fine art overseas will also change the cost of your move.
Here are some examples of what you can expect to pay when moving to London:
A 40ft container from Miami to London averages $3,358
A 40ft container from Los Angeles to London averages $5,179
A 40ft container from New York to London averages $2,500
Read Here: Questions to ask International Moving Companies
When comparing quotes from different international moving companies, make sure you ask about what's included. Get a quote that includes all port fees, cargo details, shipping, loading and unloading, as well as all other related expenses. It's always best to request a personalized quote to get a full understanding of what the costs will be.
Read more: Cost of moving from the US to the UK
What to expect when moving to London
The UK is a popular destination for Americans to seek a new life and move across the pond. It's a place where you can find a job and get settled in with relative ease. However, there is a lot you don't know about London that can be challenging when it comes to employment opportunities and the cost of living. Here are some insights on what to expect when moving to London from the US.
Top International Movers USA to London
Cost of living in London vs. in the US
While London isn't considered a cheap place to live, it's often tilted as a more affordable alternative to metro cities in the US.
While New York is often compared to London in terms of way of living, architecture, and culture, Boston is more similar to London. So we'll compare them, according to Numbeo: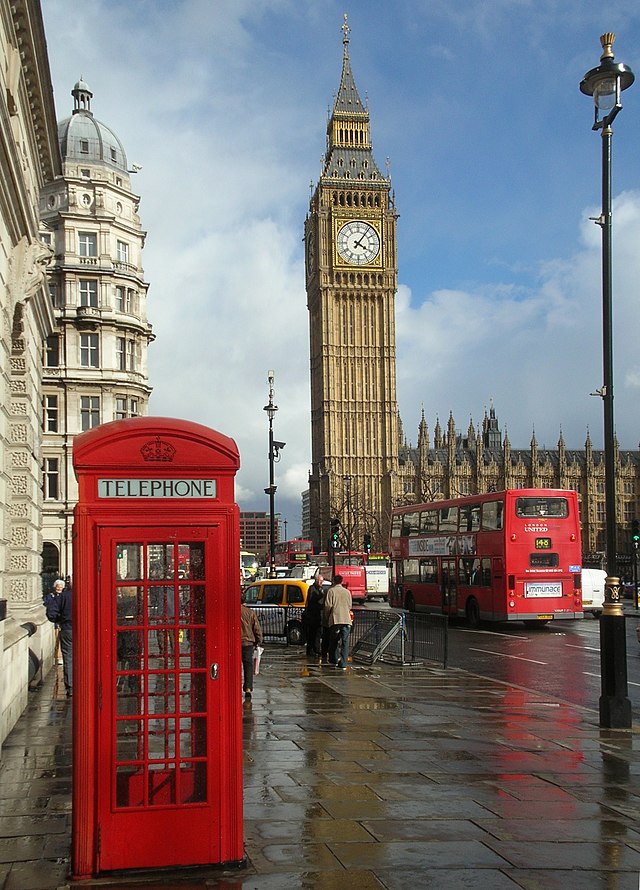 The cost of living in the UK is only slightly lower (0.49%) than in the US
Overall, London is 14% cheaper than Boston

Rent in London is 13% lower than in Boston

Restaurant prices in London are 10.5% lower than in Boston

Grocery prices in London are 35% lower than in Boston

Utility prices (electricity, heating, cooling, water) in London are 43% more expensive than in Boston
In addition to these costs, health care is free in London, compared to the US, which averages $456 per individual per month and $1,152 for a family per month.
As of today, the only significant difference for Americans living in the UK will be the utility prices which can be significantly higher than prices in the states.
Climate in London

For comparison, London's climate is very close to Seattle's climate. Expect some mild winters and hot summers. The average temperature in London is 52 °F during springtime and around 65 °F in July. While London has a reputation for having gloomy, gray skies, it actually has shining sun on five days out of six, with the sunniest months being July and the cloudier part of the year starting in October.
Read Here: Cost of Moving to the UK
Culture in London

The nation's history highly influences London's culture. However, the city is home to over 270 nationalities and 300 languages, making it a hub for worldwide traditions and culture. In fact, many argue that London is one of the most immigrant-friendly cities in Europe.
Nonetheless, you should expect to experience a couple of cultural shocks once you move to London – to name a few: they drive on the left side of the road, some words are pronounced differently, and tipping is not expected.
Safety
Most importantly, London is a very safe place to live and explore, even at night. Of course, it never hurts to use common sense and be careful if someone or a place feels sketchy. Nonetheless, London is a metro city, so violent crimes are likely to occur.
Read Here: Shipping Furniture to Europe
How long does it take to ship household goods to London from the US?
On average, it takes between 7-30 days to ship your items from the US to London. However, this depends on the method of transportation you choose:
For ocean freight, account for 20-30 days

For air freight, expect anywhere between 7-12 days
Of course, ocean freight is best for furniture and bigger pieces. This will be your most cost-effective option by far. Keep in mind that container freight prices are pretty volatile and are subject to changes depending on the season and availability.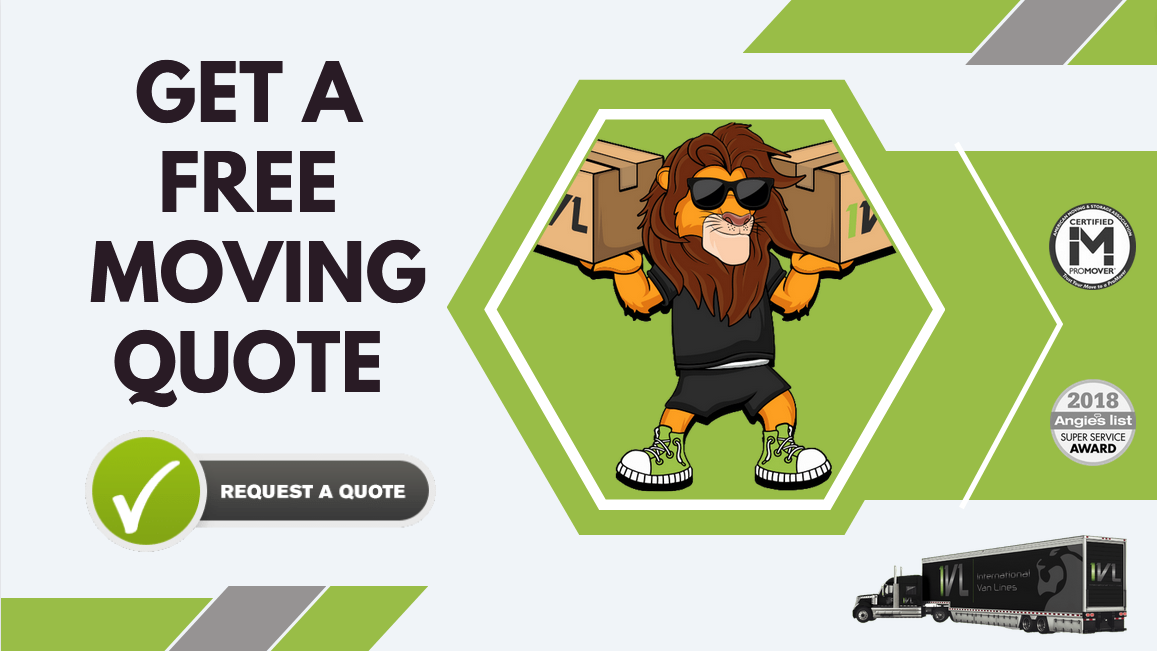 Air freight is often reserved for fragile items, valuables, and family heirlooms, as it is significantly more expensive. Air freight is about 5 times more costly on average than sea freight, so a $2,000 ocean shipment can be $10,000 by air. Airlines also have stricter regulations when it comes to shipping.
Read Here: Moving to England from the USA
Tips to prepare for your move to London
If you're moving from the US to London, you're about to experience one of the best cities in the world. There are also many things to consider when moving anywhere – whether across the country or the ocean – from what you should pack, how much your move costs, and even how far in advance you should start planning your move.
Here are a couple of things to consider as you start planning your move to London:
Start planning your finances. One of the most obvious differences is that you'll need to get used to using a different currency. The pound is the official currency of the UK. Make sure you set money aside to trade in for pounds before your move.
Find a health insurance plan. While some people are lucky enough to be covered by their employers when they move abroad, others need to consider individual plans. In the UK, getting good deals on health insurance coverage is easy—and several websites can help find them.
Buy an adapter. The UK uses a different type of plug than the US. This means you cannot simply plug your devices into a UK electrical outlet without an adapter. You can buy an adapter to convert your US plugs, which are available at most airports and from electronics stores in London. Still, not all your electronics will work in the UK, so research to see if your electronics will work overseas before shipping them.
Time to learn the metric system. Yards, feet, and miles are out, and meters, centimeters, and kilometers are in. You don't need to learn everything at once—just start with some basics and build from there. It might sound silly at first, but this can help prevent getting something that won't fit your new home in London!
To make sure everything goes smoothly when you move to London from the US, here are some things to consider:
It really is worth hiring a professional moving company for the big stuff. While it may be tempting to enlist friends and family to help you with your move, they might not have the experience or tools to transport certain items. Professional movers will have the expertise and insurance coverage to get your valuables into storage without mishaps.
Not all moving companies operate the same. It sounds obvious, but you need to work with an international moving company for this type of move. These companies have experience finding shipping containers, working out the customs overseas, and taking care of the logistics required to move your goods from the US to the UK. Look for a licensed, insured, and respected international moving company to ensure everything is taken care of.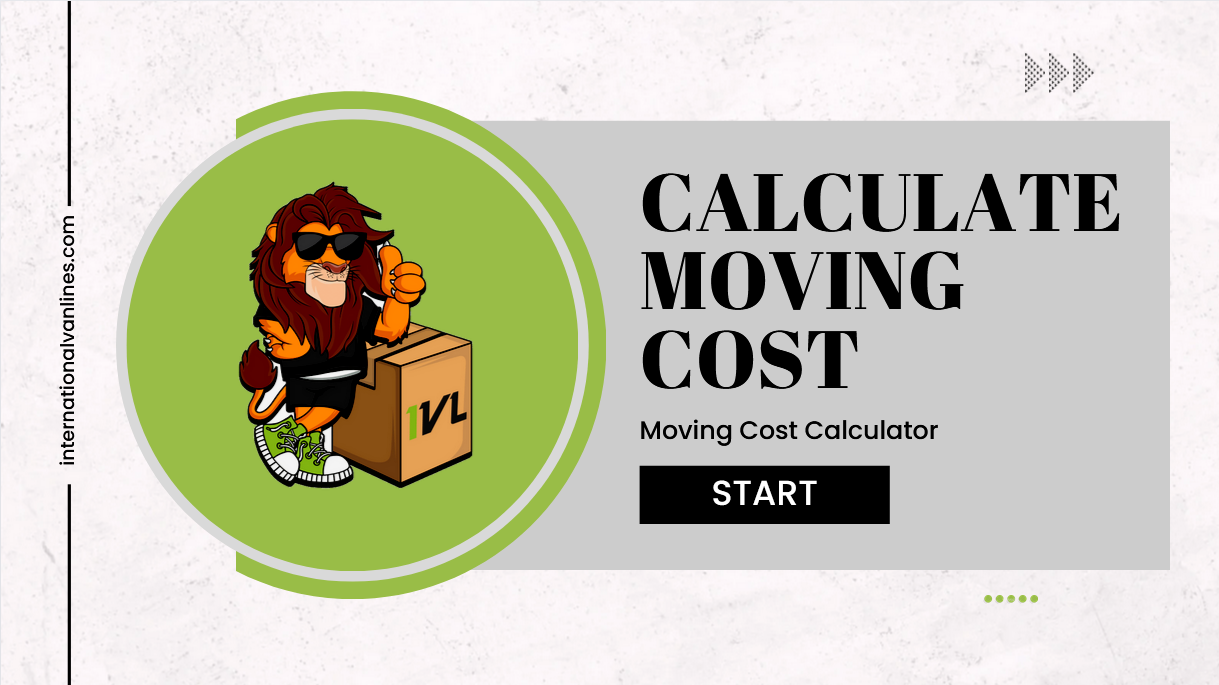 Read more: A guide to international moving
Finding the right international moving company to London

Finding a good moving company to relocate you to London is no easy task – the market is saturated with businesses that claim to be experts in their field. Even worse, hundreds of those companies are not authorized or properly licensed.
At International Van Lines, our team has decades of experience helping people relocate overseas. We can assist you with every step of your international move to ensure this experience is less daunting and that everything goes smoothly. Our crew is trained to the highest standards, we have all the proper licenses and insurance, and we stand behind our level of customer service, no matter what.
If you are ready to start planning your relocation from the US to London, our international moving experts are eager to help you. Click here to get a free quote from our team and learn more about our international moving services.