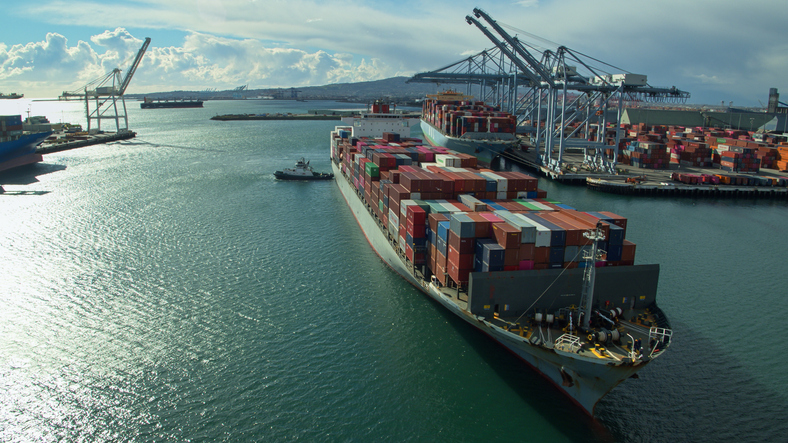 Choosing an international moving company is essential for a few aspects. First, there is the matter of responsibility, then security, and finally, getting your items to the destination in one piece. Not to mention all the logistics, permits, and documentation you need to complete an international move.
That said, you need the best.
So how do you get there?
Here are a few vital questions that will help you choose an international moving company for personal or business. And they are categorized so that it's easier for you.
Also Read: How much will it cost to move overseas
Ask about the brand reputation and policies
These questions will offer you insight into the international mover's company background. Start with these questions to immediately recognize any red flags.
How long has your company been in operation?
Ideally, the best kinds to go with are international shippers working for some years, two and above. And if you get one with a more extended experience, the better. This shows that they are doing something right; hence, they are still in business.
What kind of insurance do you offer?
You're trusting this company with all your possessions. What if something goes amiss while your property is in transit. Do they only offer water damage, fire, or theft? Or do they only cover vandalism and theft?
Ideally, go for one that covers all. On that same note, most people do not pay keen attention to the insurance limits. Some shipping companies will have a limit. Some may have it set at $10,000, and others at $100,000. And if you have to choose one to use move goods worth $50,000, then the latter would make sense. Lastly, ensure that the insurance is for the entire process: from picking up the cargo to the offloading and unpacking.
Do you have international licenses?
When choosing an international movers company, licenses are vital. When moving any valuable cargo, you have to be sure that they are actual people that are handling your property and not contracting it to others. That being said, ask for the licenses they hold, which states and countries it covers, and the duration before they expire. Check the
Pro Tip: Visit the Federal Maritime Commission website to search license information
What is your success rate, and do you have any pending legal issues?
Sometimes, even the best international moving companies have difficulties. If they have any outstanding legal issues, inquire about these. The more you know, the better. A good moving company won't shy away from their problems and be frank about handling the situation.
Brand services, pricing, and procedures
These queries offer you insight into what they have to provide you with and how they do it. Not all international moving companies provide the same services, so ask these questions to help you find the right one for your needs.
Do you offer door-to-door services?
Let's say you have heavy machinery that needs to be shipped internationally, so much, so you require special equipment to move them from your warehouse in state A to another one in state B. This question will give you your answer if this international mover company can do so.
When an international moving company doesn't offer door-to-door services, it means you'll be responsible for moving your items from the ports to your new home overseas.
How do you do your quotations and estimates?
This is an important question when choosing an international moving company to move your property. Ideally, the company will send their representative to vet the goods' volume and size, assessing if they need any special equipment and packaging material. Also, they factor in the kind of shipping container to use plus the duration and distance covered.
Indeed, at the first meeting, they may be able to offer you estimates based on your discussion, but all that is confirmed and quantified after the assessment. Ideally, the company you choose will give you a written estimate that you both sign before continuing.
Must I be there for the loading and offloading process?
Suppose you are moving your household items from one continent to the next. Do you have to be there for the loading and offloading process? Some companies will need you to be there for one or both of those times, while others will not. Whichever you choose is entirely a personal preference. However, you should not be obligated to be there for convenience, especially if you paid for the door-to-door package. The team does everything and gets the property to you, even unpacking it on your behalf.
Cargo packaging, transit, and tracking options
This section answers all you need to know about your precious cargo. Most international moves will deal with freight and shipping, so the more you know about this process, the easier it will be to find the right company for your needs.
What kind of material will my cargo go in?
Whether you're packing yourself or the moving company will handle it, you need to know the type of material they'll use. Some companies will only use cardboard boxes for packaging your goods. Others will use plastic container boxes instead. And others might use wooden crates to hold your items. Learning about this in detail will help you see opportunities to cut costs.
Do you have an in-house team that does the packaging, loading, and offloading?
To mitigate issues that may arise with mishandling your property, you are better off selecting a company that offers an in-house team. This way, you are sure who to contact if anything is missing or damaged.
How long will my cargo be on the move?
Since international moving takes quite a while, expect the duration to be a few days if you use airfreight and a couple of weeks for sea freight. Things like customs in various countries might cause delays or issues with permissions and accidents. The company will keep you in the loop in case they occur.
Will I be able to track my shipment?
A competent international moving company will extend this service to you with modern technology. At the touch of a button, you may be able to view exactly where your shipment is. Also, get to view the schedules and estimated arrival times.
Customer support
Last but not least, these questions will highlight any human resources related to the logistics of your cargo. Because international moves can often take a few weeks, counting on customer support to answer your questions can be incredibly helpful and reassuring.
Who handles my cargo?
Will the handlers be a sub-contracting group or the company's in-house team? And will they be there on both ends of the journey? The best to go with is an in-house company team on both sides. They should help you each step of the way; packaging, loading, offloading, and unpacking.
How do you vet your employees?
It may seem like a minor issue, but if the company cannot disclose how they recruit people handling your precious cargo, they might be hiding something. Indeed, they might not reveal everything, but you should be getting that the people have been vetted not to have criminal backgrounds.
Who can I contact if I have a question?
Customer service should do more than answer billing questions. For example, suppose you have been tracking your property over the Atlantic, and for some reason, the signal just disappeared. Who do you talk to? Do they provide you with a designated contact person? International moving companies should have customer support representatives in the United States and someone who can help overseas.
Bottom line
Choosing the best international moving company might take some time. At International Van Lines, we've provided our services for years with the utmost success. If you are looking for the right moving company, contact us today to learn more about our services and unmatchable reputation.