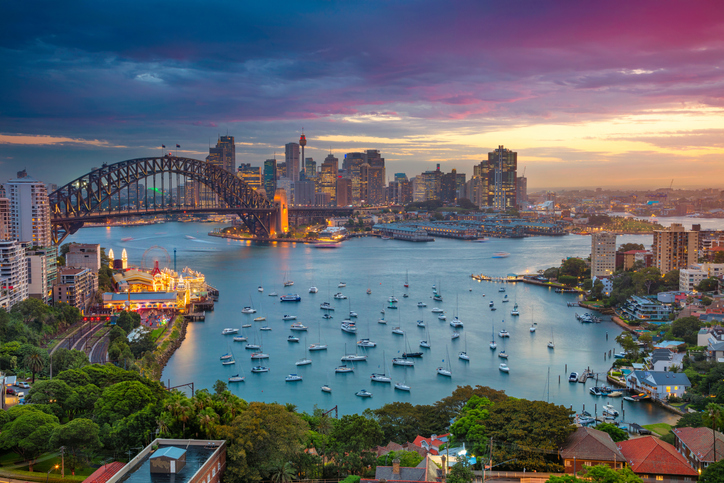 Western Sydney is particularly popular with American expats. According to Sydney's 2016 census, about 37.5% of its residents were born in New York. Many New Yorkers choose Sydney for its big-city atmosphere with vast beaches and fantastic wildlife. But moving from New York to Sydney is also a considerable endeavor that requires the help of a professional moving company.
Do you want to relocate to Sydney but don't know where to start? Or do you require more information to ensure that Sydney is the right city for you before packing your life and moving? This article will cover everything you need to know and walk you through each process.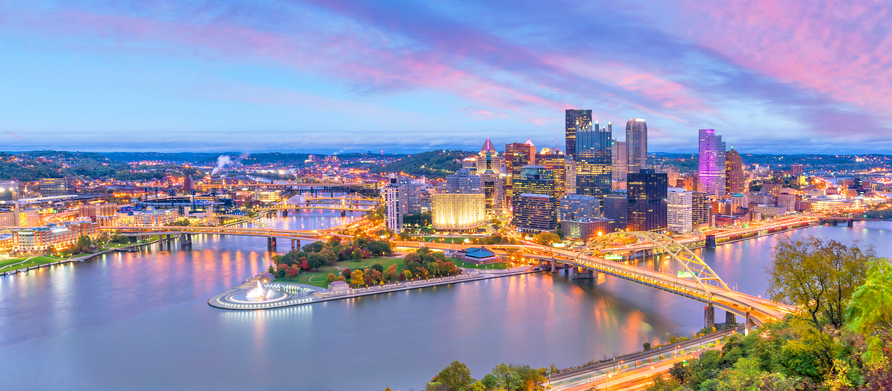 What to expect when relocating from the United States to Sydney
Before moving from New York to Sydney, you need to research and know Sydney better. Here are a few facts about living in Sydney everyone should know:
Sydney is Australia's largest and most populous city, with over 4.5 million residents. Read some fun facts about Sydney.

The weather in Sydney is mild, and it has some of the most beautiful natural harbors in the world. If you enjoy being outside, Sydney has over 400 parks.

It is also a walkable city, and walking around Sydney is breathtaking.

If you plan to drive in Sydney, keep in mind that they drive on the left side of the road. However, it is possible to live in Sydney without owning a car. There are reliable suburban trains, light rails, metro rails, public buses, and ferries, and all you need is an opal card.

Eating out and going out for drinks in Sydney is expensive. Remember that tax and tips are already included in the prices.

Sydney has 150 miles of stunning coastline and numerous beaches to kick.

The cost of living in Sydney is very high but significantly less than in New York. Living in New York is about 20% more expensive than in Sydney.

Rent is paid by the week rather than the month. A one-bedroom house in the city costs 450AUD to 550AUD per week, and a two-bedroom home can cost up to 650AUD or more per week.

Because living in the central business district is so expensive, moving further away from the city center can help you find cheaper options. Manly, Bondi, Surry Hills, Newton, and Crows Nest are the most popular suburbs for expats.
Australia has some different rules and regulations about importation. You should visit the customs website for more information.
The cost of relocating from the United States to Sydney
Moving from New York to Sydney can be costly. On average, expect to pay between $7,184 and $20,526. Of course, several factors will affect the cost of relocating to Sydney. Things like the quantity and weight of your belonging, the number of people moving with you, and the shipping method you select directly impact the cost of moving to Sydney.
In addition, fees for processing documents such as visas and police clearance certificates, as well as IELTS tests and skill assessment application fees, will all add to the cost of your relocation.
Don't worry; at International Van Lines, our moving specialists will work these costs with you to give you an accurate and personalized moving estimate.
Also Read: How much will it cost to move overseas
Methods of delivering goods to Sydney
Australia is over 9,000 miles away from the US. It takes almost 23 hours to get to Sydney from New York by plane. Shipping time for most goods is between 40 to 44 days in transit. That's not even accounting for customs and other timelines.
Airfreight
Air cargo from the United States typically takes two to eight days to arrive in Australia. When compared to sea freight, this mode of transport is relatively quick. However, shipping all your goods via airfreight can be incredibly expensive, which is why we only recommend this option for fragile items. International Van Lines offers both air and ocean freight services.
Sea freight
Transporting your goods by container from New York to Sydney will cost you approximately $4,402 for a 20-foot container and$6,097 for a 40-foot container. However, it is a rough estimate and may not include door-to-door delivery, packing and unpacking services, or basic insurance.
International moving companies include these services in their estimates, so speaking with one beforehand will provide you with a more accurate figure to work with.
If a 20-foot container is too large for you, you can share container space with other people shipping to the same destination. This will provide you with the security of container shipping at a fraction of the cost.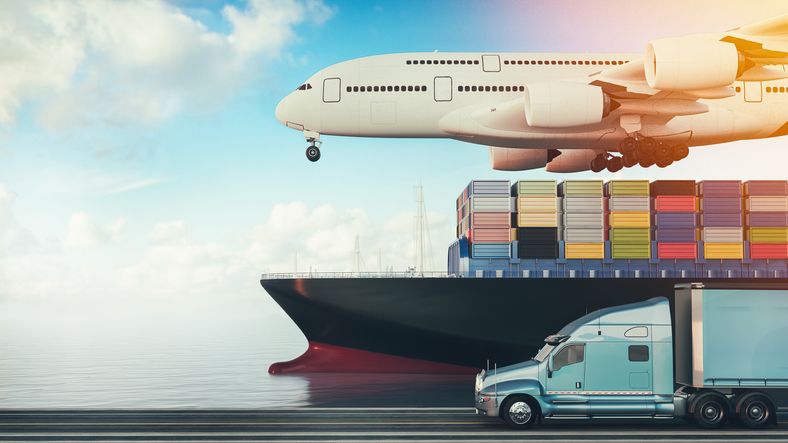 Where should you ship your belongings if you are relocating to Sydney?
Thankfully, Sydney is home to several major international ports to which you can ship your belongings. At International Van Lines, our moving specialists will determine the closest port to your final destination to help cut down the costs and shipping days. Here are the most popular ports in Sydney:
The Port of Sydney

Botany

Jackson

Macquarie Harbour
Checkout: Things to consider when moving to a new city
Tips for Preparing for a Move to Sydney
Ideally, you should plan your move to Australia for at least one year before moving. This will give you enough time to process all visa applications, get settled with your work, and finalize all your moving details. Here are some tips to get ready:
Fill out a visa application.

Depending on the type of visa you qualify for, you'll need to complete an application ahead of time. If you plan a trip to Sydney for up to 90 days, you need an Electronic Travel Authority (ETA) Tourist Visa. Upon arrival, this is provided at the airport. All you have to do is pay a non-refundable application fee of 20AUD.

Save as much as you possibly can.

You will need money to cover any expenses that may arise during your move. Since most of your furniture will arrive later, you might need to budget to stay at a hotel for some time.

Gather all of your documents and make duplicates of them.

These documents should include current passports, birth certificates, driver's licenses, and immunization records.

Hire an international professional mover.

This should be done as soon as possible, especially if you intend to ship your belongings by sea.
Documentation
Even before you begin packing, the first thing you should do is obtain a visa. Depending on the visa you apply for, the process can take as little as 38 days or as long as nearly two years. Here are Australian visas available to Americans to consider:
Work and holiday visa.

Allows Americans aged 18 to 31 to live and work in Australia for one year without restriction.

Higher education sector visa.

After being accepted into a recognized Australian educational institution, you can apply for this visa, which will allow you to study in Australia.

Temporary work visa.

You must be sponsored by an Australian-approved business to be eligible.

Investor retirement visa.

This is for self-funded retirees who wish to spend their golden years in Australia. You must be 55 years old or older and have no dependents to be eligible. In addition, you must provide long-term financial investments in Australia.

Partner provisional visa and partner immigrant visa.

These visas allow you to travel and live in Australia if you partner with an Australian citizen, permanent resident, or eligible New Zealand citizen.
Packing tips
The Australian custom process is pretty strict compared to global standards. Since Australia is very strict about protecting its ecosystem, even wooden furniture will undergo inspections by quarantine officials once it arrives. They literally work with certified and qualified cleaners to disinfect and clean items such as mattresses, sofas, and wooden furniture.
It's possible to import some household goods duty-free as long as they 1) are used, 2) have been used for at least 12 months, and 3) intend to be used again in Sydney. Some unusual items that are prohibited for imports in Australia include:
Tea, coffee, and milk-based drinks

Pet foods

Wicker and cane

Dried flowers

Skins and furs

Pornographic material

Drugs and narcotics

Any tobacco products
Taxes
Even though you are moving your entire life to Sydney, your tax obligations will remain. Although you are relocating your entire life to Australia, your tax obligations will remain. The IRS requires you to file your tax returns as long as you are an American citizen. The only way to stop paying taxes in the US is by resigning your citizenship.
However, this does not imply that you are subject to double taxation. You may be exempt if you earn less than a certain amount and meet the time requirements for working abroad. Still, even if you don't have to pay anything, you must file a return.
If you are a permanent resident of Australia, an expat student enrolled in a course that lasts more than six months, or if you have lived and worked in Australia for more than six months, you must report your earnings and file a tax return. You will need a Tax File Number from the Australian Taxation Office to do this. Australian taxation brackets start at 19% and can go as high as 45% for residents earning over $181,000.
Discuss your plans to move to Sydney with your accountant. Ideally, you'll also want to work with an Australian-based accountant to ensure your taxes are for your move.
Bottom line
Overall, moving from New York to Sydney won't feel like a big adjustment. Both cities enjoy a thriving social life with plenty of activities for the entire family. If you're ready to start planning your move from New York to Sydney, contact one of our moving specialists today to get started.