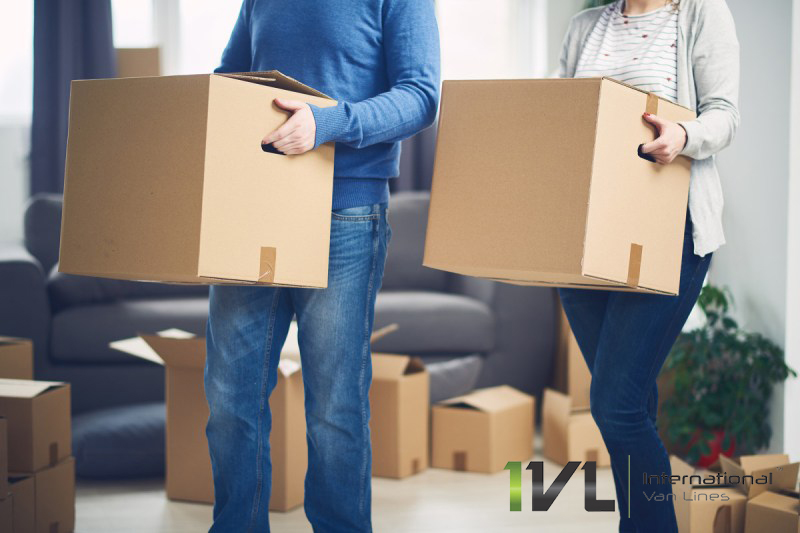 An average American is moving to a new city many times over the course of their lifetime. Finding a new city to live in comes with its own set of challenges, but it doesn't have to be stressful. This guide breaks down the factors to consider when selecting and relocating to a new area, making the process of finding a new home feel more exciting and enjoyable than a challenge.
Family First Before Everything
Moving away requires saying difficult goodbyes to friends and family you'll be leaving behind, which is difficult for everyone, but particularly difficult for children. Start a conversation with your family about the possibility of relocating. Allow them to ask questions, give suggestions about where they should relocate, and air any grievances they might have about the relocation. Talking about it reduces tensions and makes everyone feel more at ease with the transfer.
These are the most important things for families to consider when deciding where to relocate.
Security and Safety
Overall crime rates are around half of what they were in the '90s, indicating that America is becoming a safer place to live. Even so, crime exists in every area, though some are safer than others. To avoid ending up in a city or neighborhood with a high crime rate, use these tips to assess a city's safety:
Speak with the locals: There is no better source of knowledge on a future city than its current residents. Visit the city's social media sites to learn more about which neighborhoods to visit and which to avoid.
Get a mobile app: Using an app to keep you safe as you adjust to your new environment after you've moved. If you feel threatened, safety apps enable you to send a warning to selected contacts. Some even allow you to monitor your loved ones on their way home from work or school to make sure they're safe.
Look at the crime rate: Check out the crime rates and figures for any cities you're thinking of moving to determine how secure they are.
Your Childs Education
What factors should you consider when selecting a school for your child? Many parents choose a city based on its reputation for high-quality education. A good education puts your children on the road to lifelong learning and improves their job prospects later in life. Check out the schools in a city before deciding, and use these guidelines to help you make your decision.
Examine test results: Don't pass judgment on a school purely on the basis of its test scores, but do consider them. You want to make sure the school is doing well in terms of academics.
Speak with the school's principal: Ask questions of the principal to gain a deeper understanding of the school's culture.
Take a look at the ratings: Great Schools is a non-profit organization that assesses the quality of schools based on standardized assessments, academic achievement, and equity to assist you in selecting the best school for your child.
The type of school: Which kind of school do you want your children to attend? Consider public schools, charter schools, magnet schools, private schools, and schools with specialized programs.
Take into account your child's personality: What is your child's preferred method of learning? What social requirements do they have? When researching potential colleges, keep these things in mind.
Extracurricular activities: Make sure the school offers some extracurricular activities your child enjoys, such as theater and arts or basketball.
Think about pursuing higher education: Look at nearby colleges and universities if your children are older or if you want to pursue a degree.
Medical Treatment and Healthcare
Moving to a city with good healthcare services gives you peace of mind if you do need medical help. If you have a pre-existing condition or need specialized care, living near a good hospital is particularly important. Look for cities with highly regarded hospitals and healthcare facilities that appeal to your unique needs when deciding which area to relocate to.
Learn more about Movers from State to State
What Does It Mean to You?
A move to a new city is a chance to start fresh. That's why it's crucial to choose a location that you adore and can see yourself flourishing in. When making your initial list of possible new homes, keep these questions in mind.
How would you describe your ideal climate?
Your quality of life is greatly influenced by the weather. If you can't stand the cold, head south. Do you have a hard time coping with the humidity? Go north. Since the climate of a city can affect your mood, if you're susceptible to seasonal depression, avoid cloudy, rainy climates like those found in the Pacific Northwest. If you enjoy being outside, look into cities in states like Colorado and California that have a great climate and plenty of outdoor activities. Georgia, Hawaii, and Texas have some of the most temperate climates in the United States, making them suitable for sun worshippers who want to be outside all year.
What are your options?
If you enjoy art, music, dining, sports, culture, and entertainment, major metropolitan areas such as New York, Denver, Boston, and San Francisco can provide you with the most options. Choose a smaller city with a lot of history, such as Savannah, GA, Austin, TX, or Madison, WI, if you prefer smaller cities. If you want to live in the country, pick a small town near a larger metro so you can easily get into the city for a night out.
Do you want to live in a big city, a small town, or somewhere in the middle?
Do you prefer the relaxed atmosphere of a small town or the hustle and bustle of a big city? Both have their benefits and drawbacks. In almost every way, from housing and food to entertainment and petrol, small towns are less expensive than big cities. Larger cities, on the other hand, offer more options for eating, entertainment, and employment—not to mention public transit, which can save you money and even allow you to abandon your car.
Also Read: Reason Why Moving Abroad is so Beneficial
Affordability and Possibilities
Moving to a city or community where you can't afford to live would put your savings and quality of life in jeopardy. Here are some things to think about when determining whether or not it's cost-effective to relocate to a specific location.
Taxes
State tax rates differ significantly. Delaware, Montana, Alaska, Oregon and New Hampshire are among the states that do not charge sales tax on retail transactions. Florida, Nevada, New Hampshire, South Dakota, Alaska, Tennessee, Texas, Washington, and Wyoming are among the states that do not collect income tax, leaving people with more money per month. Consider property taxes, which vary greatly as well. When relocating, bear in mind that having more money in your pocket will increase your quality of life.
Also Read: Tips for Moving in Baytown, TX
Job Market
If you're relocating for a job, you'll need to ensure that you can find a job once you arrive in your new location. If you're moving without a job lined up, we've got a few ideas to help you find work in your field.
Inequalities in income: A work that pays the same in one state can pay more in another. If you're used to earning a certain amount in your current city, make sure the city you're moving to pays the same or more so you're not left out.
Establish a safety net: It's always a good idea to have a little buffer when relocating, no matter how fantastic the work prospects in your new city appear to be. Set aside enough money to cover bills and food for three to five months until you get your bearings.
Current economic conditions: Is your field in high demand in the city where you want to relocate, or will you have to look elsewhere? Examine the industry's expected growth and unemployment rates.
Living expenses
The amount of money required to cover expenditures such as lodging, food, healthcare, and taxes is referred to as the cost of living. Because the cost of living varies by state, county, and community, it's important to consider your budget when moving to a new city. To measure the difference between how much you earn now and how much you'll need to make in a new city to preserve the same quality of life, use a cost of living calculator.
Accessibility and Transportation
Commute times are increasing, with more than 14 million Americans commuting for an hour or more per day. Consider how much time you'll be spending getting to and from work if you're moving to a big city or commuting from a suburb to the city. Is it necessary to have a car where you're going, such as in Los Angeles? Will you be relocating to a city such as New York City, where public transportation is both simpler and less costly than driving a car?