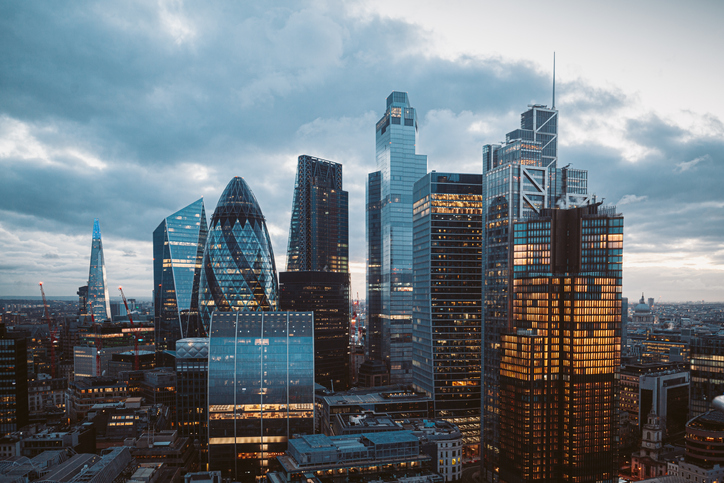 New York and London share many similarities, with their rich culture being the most obvious. Both also have excellent transportation systems making it easy for a New Yorker to get accustomed.
The economic market factors are a significant reason for international migration, with work being the core reason people move to London from NY. It's become one of the most common routes for international moving companies.
In this article, we will cut to the chase and provide a breakdown of the cost of moving from London to NY.
It's always best to request an international moving quote from a lisenced company. However, you can use this as a foundation to help with planning and budgeting.
Cost of moving to London from NY
Quick Answer: The cost of moving to London from NY will average from $2500 to $6500. The size of your move will be the most significant cost factor. However, the service, time of year, and international mover you chose will also affect cost.
Move size: Moving overseas is always a good time to purge, and getting rid of unwanted items can help with the cost. Ocean freight is the most common transportation method, and ocean freight is based on volume.
Create an inventory list of what you need and what you can live without. You can make extra cash by selling unwanted items or contacting charities that will pick up your donation at no cost.
Service: Ocean freight is the standard unless you're in a hurry to get your stuff. Another quicker option for shipping is air freight, but it can get costly.
A great way to reduce your moving cost is to self-pack. However, it's not advised. Self-packing will save you money, but there are risks involved. Most insurance companies will only offer a general insurance option for self-packed customers.
Pick the right mover: Most may overlook the importance of choosing the right international moving company. It's also important to know the right questions to ask international moving companies. Before making a decision, spend some time and do some research. Going with the wrong company can cost you in the end.
Cost of shipping a vehicle to London from NY
Quick Answer: The cost of shipping a vehicle to London from NY averages $1500 to $2500. The model of your car and service type will have the most significant impact on cost.
The cost of moving to London from NY with a vehicle will vary based on the service you require. Below we will outline the different shipping options to help you make an informed decision. Bear in mind that not all international movers operate with the same services.
Roll-on/Roll-off: RORO is also the most economical way to transport a vehicle overseas. However, just like anything inexpensive, you will need to put in some work. A RORO service is a port-to-port service requiring drop-off and pickup. You will also need to bring the original title of your vehicle for approval upon drop off.
Consolidation: Consolidation is the best route if you're looking for a container option and save some money. You will share a container with others shipping to the same destination. Services can include door-to-door or port services.
Household goods + vehicle: If you're moving household goods with a car, they can be consolidated in the same container. However,r make sure your mover knows the exact size of your household goods to ensure the correct container size.
Learn more about international auto transport
Cost of moving insurance
International moving insurance on the personal property varies from company to company. However, the average is 3% to 4% of your good's declared value. For example – $20,000 worth of insurance can cost you about $600.
Self-Pack Insurance: If you choose to self-pack your household goods, you will only be eligible for total loss coverage. Total loss insurance will cover the complete loss of your move. It would technically have to be catastrophic, like a fire or the boat sinks. Significant issues aren't familiar, but it's always better to be safe than sorry.
Professional-Pack Insurance: You can get all-risk coverage if you have a professional international moving company to pack your items. All risk insurance is excellent coverage based on the good's declared value.
No insurance: If you opt-out of insurance, a carrier is only responsible for 60 cents per lbs per article.
Miscellaneous expenses when moving to London from NY
The cost of moving to London from NY will vary based on many factors. However, below is a list of additional expenses you should consider if planning an international relocation. The below figures are averages and should only be used for budgeting purposes.
Flights to London from NY: $300 per person

Pet Relocation: $5000

Securing a flat: $7500

Visa fees: $1800 per person (

Check here

)

New stuff for home: $4000

Total: $18,600
Of course, there may be other expenses to consider, but this more or less gives you a sense of cost. You can also check out immigration healthcare here.
Also check out: Cost of moving from the US to the UK
How long will my move take?
Quick answer: The average time frame for moving to London from NY is 3 to 4 weeks via ocean freight and 1 to 2 weeks via air freight. It's always best to speak with the national moving company of your choice to confirm transit times.
Ocean freight: The most common and economical method of transporting households overseas is ocean freight. The standard transit time for moving to London from NY is 3 to 4 weeks. Remember that a complete door-to-door service will be more extended, whereas a port pickup service will take less time.
Airfreight: If you're in a hurry to get settled in, air freight maybe your best option. The average transit time is 7 to 12 days. However, it comes with a hefty cost. The cost of moving to London from NY via air will most likely be double the ocean freight cost.
If you're curious, it's always best to get a couple of quotes for comparison. Most international moving companies offer both services.
How to find the right international mover
The cost of moving to London from NY will vary based on the mover you chose. It's not one size fits with movers. Researching a company is critical to help find a quality mover.
The Federal Maritime Commission regulates ocean freight. An international mover must also be a lisenced freight forwarder that holds a bond to cover any catastrophic issues.
Checking reviews is also essential. Although reviews don't tell the whole story, they can help show how a company responds to problems.
Ensure to get three moving quotes for comparison and always request a virtual tour to calculate the volume of your move.
Pro Tip: Check out questions to ask international moving companies
Money-saving tips when moving to London
Moving overseas is expensive any way you slive it. The good news is there are ways to reduce your moving costs. Below are some tips that you can use to reduce the cost of moving to London from NY.
Get rid of stuff: Moving costs are based on the size of your move. Take some time and get rid of unwanted items. It will help reduce the cost of your move, and it will help with organization.
Self-Packing: If you can manage to pack, consider self-packing for your move. It's a great way to save about 10% on moving costs. You can get packing materials online or at any local Home Depot.
Move in the winter: The winter months are off-season for international moving companies, and prices are the lowest.
Pick a suitable company: Some international movers offer better deals for routes they often ship. Do some research and find an international mover that handles high volume from NY to London.
Final thought
Congratulations on your move from NY to London. It's an exciting time, and there's no need to stress over an international mover. The best movers in the business will put you at ease and will be able to walk you through the process.
Make sure to do a little research and, more importantly, go with your gut. There are many scams out there, so it's also essential to check license info and years in business.
We wish you the best of luck with your move, and feel free to contact us with any questions.
Also check out: cost of moving to London