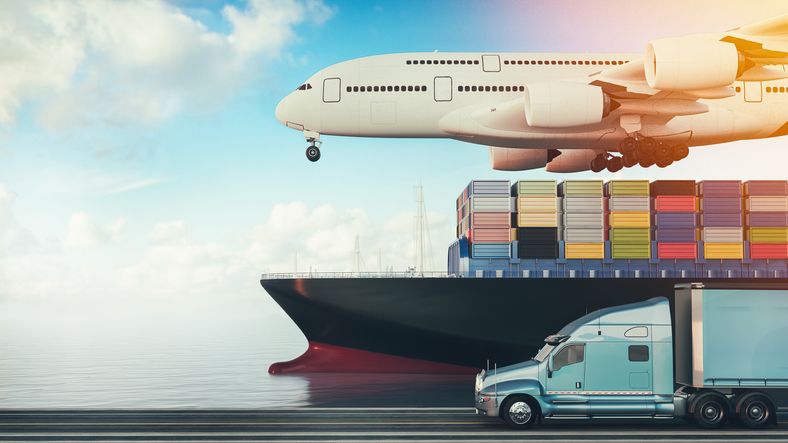 International Van Lines (IVL) is a licensed freight forwarder and offers international auto transport globally.
We service all major ports worldwide, and services range from door to door down to a roll-on roll-off service.
Service will have the most significant impact on shipping costs. We also recommend visiting your countries customs website for more information regarding importation rules, regulations and taxes.
Also, check out: How much does it cost to move overseas.
Roll-On Roll-off Service
Roll-on roll-off is also known as RORO service. Roro service is the most economical route for international auto transport. However, there will be some minor legwork involved.
You would be required to drop your car at a nearby port with all the documentation. Your docs will need to get a stamp of approval by customs, and your vehicle will be loaded on an international auto transport vessel.
You will also be responsible for picking up your vehicle at a major port at the destination country you're moving to. Although it's the cheapest route, it requires some work. However, roro service is the most desirable for private shippers.
Checkout: How much does it cost to ship a car internationally
Consolidation Services
Another excellent money-saving option is consolidation services. An international auto transport consolidation is as it sounds. Your vehicle will be loaded in a container with up to 3 cars. Everyone in the container will share the cost, which will bring the rate down.
A consolidation service can be a door-to-door or a port-to-port service. However, door to door will naturally be more expensive. You may want to speak with the shipping company of your choice to compare options.
If you choose to pick it up at the destination port, you will pick it up from a warehouse. The excellent news is customs are usually included, so the process is relatively simple.
Exclusive container shipping
If you're shipping a high-end vehicle or want a container for yourself, you should request a 20′ exclusive container. You can only fit one car in a 20′ container. However, there are many service options.
You can have the container dropped at your door for loading. You can request a port service or a complete door-to-door service. Although it's the most expensive route, it's the easiest.
It's always best to speak with the shipping company of your choice and their international auto transport options.
International Auto Transport Insurance
If you're shipping a vehicle overseas, you will want to consider insurance. Insurance is provided by a third party and can range between 2 and 4% of the value. However, the insurance will cover bumper to bumper, so it's worth it.
Not all international moving companies offer insurance, so you must ask in advance.
International auto transport with household goods
It's common for people to move household goods and a vehicle. However, you will want to have an on-site or virtual tour done to confirm the cubic feet of your stuff. Based on the volume of things you're moving, you may need a 20′ or a 40′ container.
Generally speaking, anything over a one-bedroom and car will require a 40′ container. If you're only shipping boxes of personal effects, you may be able to get away with a 20′. Either way, it's essential to discuss the details with your mover.
Can I transport boxes in the car?
Quick Answer: No, you cannot put any household goods and personal effects in your vehicle. Insurance will not cover items in the vehicle.
It's also important to note that certain items can cause fires. We suggest that you speak with your relocation company about things that cannot be shipped in a container or on a vessel.