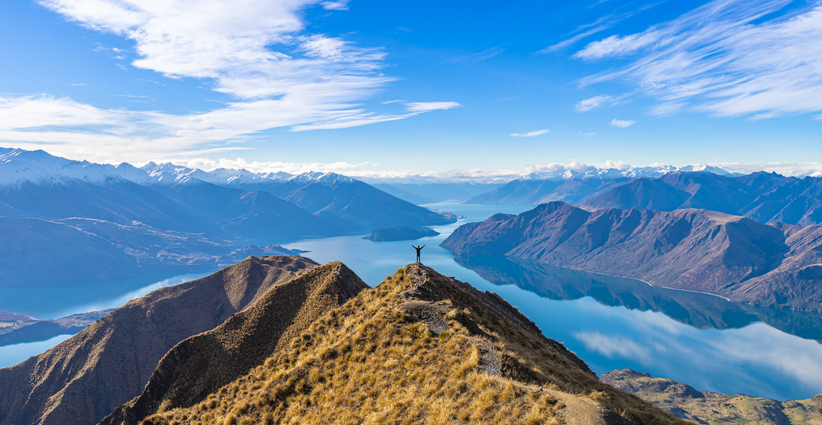 More and more Americans are moving to New Zealand. Many reasons are prompting these moves, the most common ones being: career opportunities, education, retiring abroad, or those in search of a better standard of living.
Whatever your reason, read on as we look into everything you need to know to ensure your relocation to New Zealand is as hustle-free as possible to guide you on what to expect, how much it will cost you, documents you will need, and so much more.
What should you expect when moving from theUS to New Zealand?
New Zealand and the United States share similarities, including beautiful scenery, popular culture, and English as a common language. However, people moving to New Zealand find people to be laid back, pleasant, and easy to get along with.
If you are a citizen, permanent resident, or have a work visa valid for at least two years, you are eligible for free or low-cost healthcare in New Zealand. Temporary visa holders can also obtain various medical services depending on the circumstances.
Whether you desire a massive home in the suburbs with a garden and space for the kids and pets, open land in the countryside, or a flat in the city, New Zealand offers all these options to meet your lifestyle needs.
New Zealand is known for its stunning splendor, and there are beautiful sceneries and outdoor activities to enjoy, like wide surf beaches, densely wooded native forests, and snow-capped volcanoes. Enjoy excellent weather and a pleasant climate. The summers are relatively warm and dry from December to February, and winters, June to August, are mild and wet. This affords you the ability to live a healthy, outdoor lifestyle all year long.
With an unemployment rate as low as 4.3%, there are many job openings in fields like engineering, IT, and medicine; however, there are also opportunities to contribute more general skills.
The first 20 hours of ECE for three and four-year-olds are fully funded, after which free primary education begins. New Zealand is also known for top-quality higher education with eight universities and sixteen technology institutions that offer internationally recognized degrees.
Cost of moving from the US to New Zealand
The actual amount you will need for your move is highly subjective because it depends on the quantity and weight of belongings you bring with you to New Zealand. Some people opt to sell everything and buy it when they get to New Zealand.
It would help if you had a firm estimate of how much it will cost you to relocate to New Zealand now that you've made your decision. You should book a house survey from international movers as soon as possible to get an exact estimate of the size of your shipment.
Allow them to analyze your goods to provide you with the most accurate quotation for your move from the United States. The cost of moving to New Zealand is determined by the cubic feet of your goods and the date you wish to arrive.
Also Read: How much will it cost to move overseas
Ways to move goods to New Zealand
For any shipment overseas, there are two main modes, and that is sea freight and air freight:
Container shipping
There are two types of containers to choose from:
Shared containers:

Shared containers are suitable for customers whose belongings aren't substantial enough to merit their container. The goods are combined with other cargo bound for the exact location. This provides the client with the security of a container shipment without incurring the cost of a whole container.

Exclusive container:

Renting a whole container is a beautiful alternative for you when you have a large consignment. Regardless of quantity, you may ship your goods in comfort with container sizes ranging from 20 to 40 feet.
Airfreight
This is a fantastic option for anyone who needs to ship products quickly. On the other hand, Airfreight is a more expensive choice; therefore, it's usually reserved for fragile or vital items. Nonetheless, if cost is not an issue, shipping products to New Zealand by air freight is simple and relatively fast.
Where to ship when moving to New Zealand
The major ports in New Zealand include:
Tauranga

Auckland

Wellington

Napier

Lyttleton
Also, make sure to check out all of your shipping options.
Tips to prepare your move to New Zealand
Try to save as much money as possible.

The visa application price, aircraft tickets, overseas shipment fees, housing, and emergency expenses should all be included in the cost.

Update your passports.

Some countries require that you have good access for at least six months beyond your relocation date.

Apply for your visa

. Check what documents you need for the application process and which visa suits your reasons for relocation and activities you will be doing in New Zealand.

Allow enough time for the process to complete your visa applications

. Start this process at least three months before your moving date.

Back up your documents.

Make copies of all essential documents such as passports, driver's licenses, birth certificates, and immunization records.

Do your research.

A planned and well-researched big move will make a smooth transition to your new home. Learn the most you can about the city you'll be living in.
Documentation
As a permanent resident, you can live and work permanently in New Zealand without becoming a New Zealand citizen.
If you are an individual between the ages of 18-35, required to move to New Zealand for not more than 12 months, and would need a part-time job, a working holiday visa is what you will need.
For those who hold full-time jobs, An essential skills visa is available to them, valid for five years, and has no age limit. People 55 and under who have full-time jobs that pay a particular amount should apply for a work-to-residence visa valid for 30 months and the skilled migrant visa valid indefinitely.
If you cannot acquire a work visa, you may apply for entrance or residency in New Zealand based on family ties.
Pro Tip: Check the New Zealand Customs website for more information.
Packing tips
If you're looking to save money on packing, here are some tips to keep in mind:
Packing heavy products on large boxes increases the chance of breaking and makes the job harder for movers. Heavy items go in small packages and light items in bigger ones.

Loosely packed boxes may cause damage to your products due to having them move around. Fill any gaps in the boxes with packing paper or clothing.

Put items from one room in the same box, labeling each box with the room it's destined for and the box's contents. This will make packing much easier and a lot quicker.

The heaviest boxes go into the truck first and then lighter ones on top. Put heavier items at the bottom of the boxes and lighter ones on top.

Use strong packing tape to seal your boxes by making a couple of wraps all around the boxes' bottom and top edges where stress is concentrated.

If you are moving valuable or delicate items, request special packaging like crates to keep them safe and secure.
Taxes
Taxes in New Zealand are collected on a national level by the inland revenue authority on behalf of New Zealand's government. Types of taxable income:
Salary and wages

Business and self-employed income

Income from investments

Rental income

Overseas income
Even though you live in New Zealand, you likely still have to file for US taxes if you are considered a US citizen.
New Zealand tax year begins on April 1st and ends on March 31st the following year. New Zealand has dual taxation; if you are an American working in New Zealand, you can use specific fax tactics to reduce your US tax payment and prevent double taxation like tax credits, deductions, and income exclusions.
Final thoughts
If you're seeking a better work-life balance or a peaceful, serene environment, New Zealand is the place to be. This move will provide you with a fresh start with various job opportunities and lower living costs.
Contact the necessary people to get all of the information you need, and choose capable and certified international movers to help you transfer smoothly to your new home.