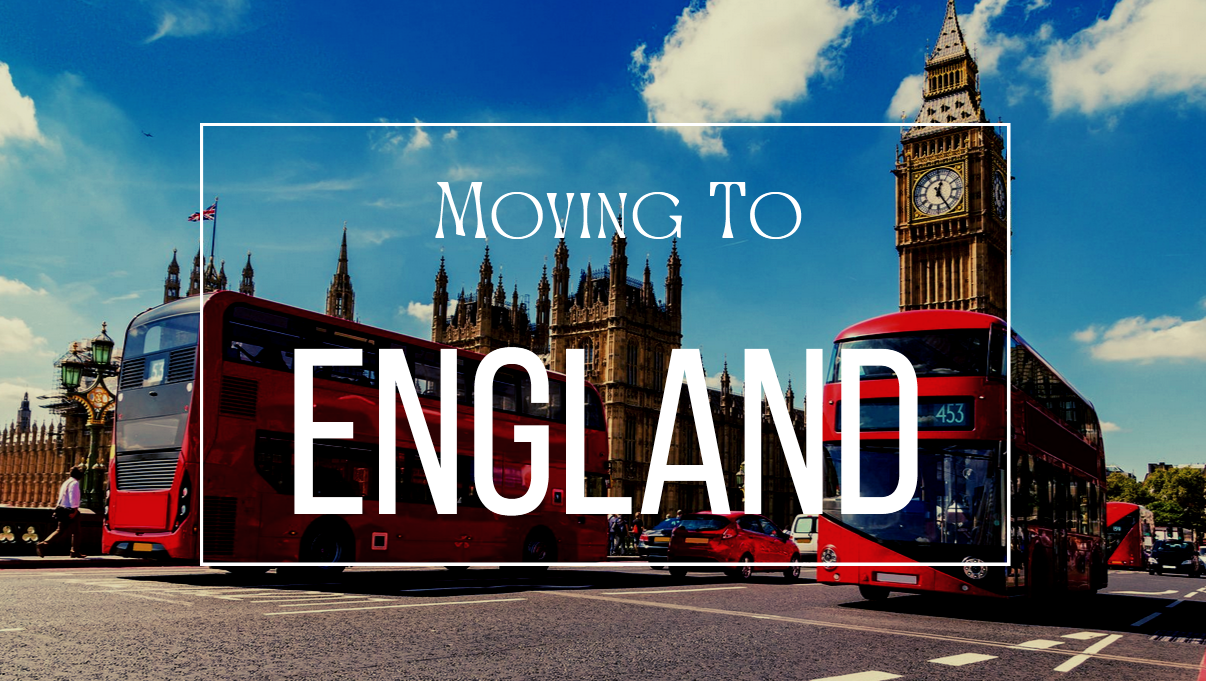 Moving to England From the US
Arts, culture, education, and history are the things that set England up as one of the most popular international destinations. Moving to England from the US is a remarkable experience not subject to setbacks, such as a language barrier, that commonly affects moving to another country.
Whether you're a visitor or expat, you'll immediately notice the stunning beauty of England's countryside, lakes, and hills. A deeper look unveils a culture at once on the leading edge of technology and advancement while simultaneously being immersed in tradition and history.
World-class museums, such as the British Museum and famous universities are the norm, while historical sites and landmarks dot the country. Dull days are few and far between after moving to England from the US, even when the winter weather dips below its typically mild temperatures.
Read Here: All about moving to Europe
How to Move to England
Moving to England from the US, although easier than moving to many other countries, still requires you to do some homework and planning. Expect to spend plenty of time and energy researching and setting yourself up for your move.
What is the Process for Moving to England?
Moving to a England can be exciting, but it can also be overwhelming. To make the process as smooth as possible, it's a good idea to create an international moving checklist. Keeping track of everything and staying organized can help prevent unwelcome surprises.
Another tip is to delegate tasks when you can. Working with a reputable international moving company can remove much of your stress from the process, as they can help you with the more challenging aspects of the journey. Follow the following steps when moving to England.
Choose your destination – England has great cities, towns, and landscapes to explore. Pick one that fits your personality and lifestyle.

Create a moving budget and set aside some savings for after your arrival.

Learn about residency requirements and choose a permit program that's best for you.

Get a private or international healthcare policy before moving. It can take some time to qualify for access to healthcare.

Decide what possessions and vehicles you'll take with you and create a detailed inventory.

Organize your cell phone service, financial accounts, driver's license, and other essentials before you move.

Finally, pack up and be on your way.
Also Read: Cost of moving to the UK
How Long Can I Stay in England? Living in the UK

As a US citizen, you can stay in England for up to six months without a UK visa. Long-term or permanent living in England requires obtaining a residency permit through the United Kingdom. Staying in England without a UK visa doesn't allow you to work while in the country.

English Residency Permits and Requirements
England offers permits that allow temporary residency. You can choose from one of several options. Temporary visas are required to later apply for permanent residency. All English residency permits require that you meet the qualifications for the visa for which you apply.
Temporary Residence Permit
The UK governs visa and permit processes in England. Each of these comes with its own set of requirements to meet. Typically the visas will allow you to stay in the country for one, two, or several years before you'll need to take additional action to secure your stay.
Temporary residency permits or visas are for those who plan to work, study, get married, or wish to become permanent residents in England. Besides the options below, Investor and business visas are available, requiring significant investments to qualify.
Expats who plan to work in England must obtain approval before working there. You must obtain a UK work visa to earn a living at an English business while in the country. The job you perform and several other criteria will determine the type and tier visa you'll need. When you're offered a job in England, your new employer will often assist you with getting your work visa.
Retirees looking to relocate to England don't require a special permit, but you'll need a qualifying visa to stay long-term. Working isn't allowed as a retiree unless you apply to change your residency type to a working status visa. Retirees must prove they can sustain themselves and have sufficient annual income.
Students in England must obtain a student visa if they plan to study for longer than six months in one of the country's world-renowned universities. Student visas are relatively straightforward to obtain, and your school can provide the information you need to complete your application.
Digital nomads can apply for a UK freelance visa or one of several other types of visas depending on how they make a living and their income level. You must be at least 18 years of age, employed, and be able to prove your income source and amount to qualify.
Permanent Residence Permit
Permanent residence, called an Indefinite Leave to Remain in England, can only be achieved by remaining in the country for at least five years under a visa that allows temporary residency. If long-term living is your goal in the country, consider it when applying for your visa, as only some meet the qualifications for eventual permanent residency. After 12 months of permanent residency, you may become qualified to apply for English citizenship.
Getting Your Stuff to England
Preparing yourself for your move to England is a major undertaking. Getting your possessions ready for the adventure is just as daunting. Remember that your relocation company is on your team as you plan, organize, and execute the tasks necessary to make your move as seamless as possible.
How do I Ship My Household Items to England?
Overseas moving takes time and often involves container shipping or putting your possessions in a large metal box and placing it on a cargo ship to be unloaded at a seaport near your new home. The process typically takes four to six weeks to complete.
Air freight is the more costly shipping method. However, it speeds up the moving process to between two and four weeks and can easily get your household items to inland destinations.
Whichever way you choose, you may also require temporary or long-term storage for at least some of your possessions at your destination or in your former location. Using storage solutions is common for persons moving long distances to keep everything simple and organized.
How Much Does it Cost to Move My Belongings to England?
Moving overseas typically costs between $1,500 and $12,000. The cost of moving to England or other European destinations depends on how much you take and where you're going.
How Can I Save Money Moving to England?
International moving can be expensive. However, there are several ways to reduce the cost when relocating to England.
One of the key ways to save money is to pack lightly. Purging and downsizing are essential when trying to stay within a limited moving budget.

Your mover should offer professional packing services but also give you the option to save money by packing your own possessions.

Unloading your own container at your destination can save money over having the mover do it.

If your moving date is flexible, let your mover know, and you may be able to negotiate a discounted rate.

Use an international moving cost calculator to search for other ways to potentiallty save money.

Compare different moving companies based on price and the services they offer.

Don't be afraid to ask for discounts from your mover, a reputable mover will understand that flexibility is good for business.
Can I Ship my Car to England?
It's possible to ship your car, truck, or motorcycle to England. Remember that whatever you bring with you must clear customs to be imported. Motor vehicles coming into the country will require import and export documentation, the vehicle's original title, and English license plates if you're staying for a while.
Navigating English Customs
England's customs monitors everything that comes into the country, whether it's a commercial product or your household possessions. One of the services your international moving company provides as part of your move is assisting you with the paperwork and compliance requirements for wherever you're moving. For the most part, leaving behind cleansers, liquids, food, or hazardous materials will make your experience through customs as pleasant as afternoon tea and crumpets.
Should I get moving insurance?
Your stuff is traveling a long way. Nobody likes to talk about it, but things can happen that can cause damage to your possessions. Purchasing additional international or marine insurance costs an average of 3% of your shipment's declared value, a minimal price for peace of mind.
Can I Take My Pets when moving to England?
Your pets are welcome in England and across the UK. However, there are a few requirements that Fluffy has to meet before being allowed into the country.
The pet must be microchipped

Each will need a third-party vet certificate of health or a pet passport

Rabies vaccination and tapeworm treatment documentation is necessary

If your pet comes from the US, a blood test must be performed.

How Much Does it Cost to Live in England?
Even though London is sometimes considered an expensive place to live, in reality, it's much less costly than living in a big US city, especially when you factor rent into the equation.
Overall, living costs in the rest of England are somewhat, but not substantially, lower than in the United States as a whole. Rents are typically less than you may be used to, and healthcare is free or low-cost if you qualify. However, be sure to budget extra cash for gasoline, utilities, and internet connectivity.
How Much Money Should I Take to England when moving?
As a general rule, plan on going with savings of at least three times your monthly expenses. Upfront fees upon arrival in England could include a rental deposit equalling up to five or six weeks of rent, depending on your income. Insurance and costs associated with settling into your new place also need consideration.
The visa or residency permit you obtain may also have additional financial requirements to meet.
Living in England
We challenge you to try to run out of things to do in England. There's more to do than could fit in a lifetime, so there's no need to choose carefully. English is the language of the land, so communication is no trouble once the locals get used to your American accent.
Finding a Place to Live in England
Finding a place to rent in England is reasonably straightforward. Online listings are available to help you search by location for rental flats and homes. However, working with a real estate professional is a more direct route to finding a property. You'll need a rent deposit and immigration documentation to qualify for a contract.
If you choose to purchase property in England, you're welcome to do so. However, keep in mind that the rules and customs of realty transactions differ in many ways from the US market. . Realtors in the country can guide you through the details so you'll know what to expect and, of course, will be happy to assist you in finding a property to purchase.
Finding a Job in England
Although the job market in England is competitive, the economy is strong overall, and you can find employment in almost any industry. English businesses are happy to employ international workers, whether temporarily or permanently. Like in the US, online job boards and recruitment agencies can connect you to potential employers.
Getting Around in England
England has a full slate of ways to get around the cities and the country. Trams, buses, planes, and autos are all popular and well-established means of travel. However, hop on the efficient and well-organized train system if you need to get somewhere quickly and in an organized fashion.
Healthcare in England
If you qualify for permanent residency status in England, you can receive health coverage through NHS's free, public healthcare system. Before you earn status as a permanent resident, you can receive emergency and non-emergency care through NHS (National Health Service). However, you or your private or international insurance will be charged for the service.
Education in England
Higher education in England is no joke. The country contains over 100 universities, including some of the world's most esteemed institutions of higher learning. Competition for enrollment in many universities is fierce and international students are welcome to challenge themselves throughout their education.
Create a profile at the Universities and Colleges Admissions Service (UCAS) to begin your enrolment process.
Best International Moving Companies for moving to England.
How do I Find an International Moving Company when moving to England?
Selecting the right international moving company is essential for ensuring a smooth and stress-free move to England. To confirm your mover is capable, ensure they meet the following criteria:
Company is listed and compliant with the Federal Motor Carrier Safety Administration (FMCSA)
Listed and compliant with the Federal Maritime Commission

Properly licensed and insured

Offers additional insurance coverage protections

Can provide credible references from previous customers
Get an International Moving Quote to England
Get in touch with your international moving company and ask for the moving quote you need to start your journey.