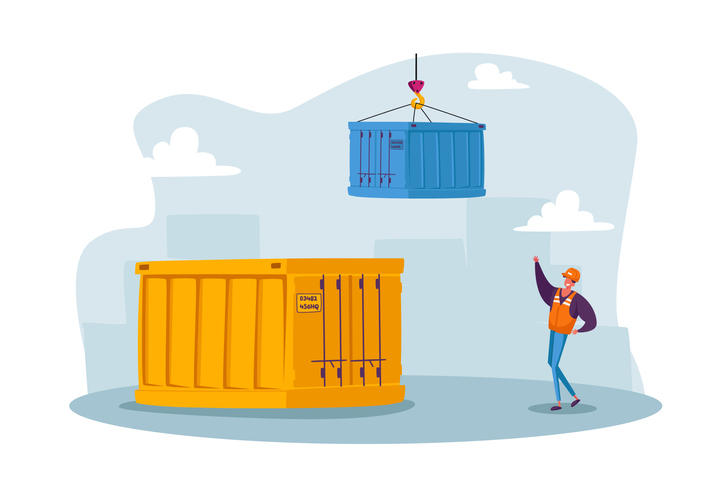 Time taken to move abroad



One of the most common questions shippers ask is how long does an international move take?
Although no set parameters can guarantee a transit time, we will outline general time-frames that can help with planning.
The amount of stuff you're moving along with the destination country and mode of transportation will be the most significant factors.
It's always best to speak with the international moving company of your choice regarding shipping times.
How long does it take to move overseas?
Ocean freight takes 4-8 weeks, door to door, whereas air freight will take 2-3 weeks. The destination country, move volume, and mode of transportation will be the most significant factor in shipping time frames.
How long does an international move take:

***Below are general examples of shipping times. They're based on door-to-door service***
Ocean Freight
Asia: 6-9 weeks
Africa: 6-9 weeks
North America (Canada): 1-2 weeks
South America: 4-6 weeks
Europe: 4-6 weeks
Australia: 5-7 weeks
Air Freight
Asia: 1-2 weeks
Africa: 2-3 weeks
North America (Canada): 1 week
South America: 1-2 weeks
Europe: 1-2 weeks
Australia: 1-3 weeks
You can use this chart to understand how long shipping will take. However, it would help if you spoke with an international moving company regarding the details of your move.
What can cause a delay?
Several unforeseen factors can delay the transit time of your move; weather, port congestion, and customs delays are the most common. However, documentation and the international mover of your choice can also be a problem.
You can expect at least three to four days for a customs inspection, sometimes longer. However, port congestion can be a bigger problem. We've seen large US ports like the Port of Los Angeles experience delays into the weeks.
Unfortunately, there is no way to bypass unforeseen factors, and shipping companies and overseas movers will not be responsible for any potential charges incurred. Discussing the details in advance will help you better understand what to expect.
Also checkout: International Moving from New York
What is a customs inspection?
A customs inspection is a physical examination of goods that are being imported or exported. This inspection is conducted by Customs and Border Protection (CBP) officers to ensure that the goods comply with all applicable laws and regulations.
The time that a customs inspection takes depends on the type and amount of goods being inspected and the number of CBP officers available to conduct the assessment. However, most inspections can be completed within a few hours.
How does international moving work?
If you're moving door to door, meaning from your home to a new home in a different country, there will be a minimum of three parties involved. The origin agent, ocean freight carrier, and destination agent will handle your move's three parts.
Origin agent:

If you use an international mover who is also a lisenced freight forwarder, they will most likely handle this part of your move. The origin agent handles the packing, loading, and trucking of the port of entry.

Ocean carrier:

Your goods will be placed into a container and shipped from the port of origin to the port of destination by the ocean carrier.

Full destination:

Once your goods arrive at the destination port, they will be picked up by the destination agent. They will also handle customs clearance.
Air freight generally works the same. If you're doing a port-to-port service, one or two parties will be involved instead of three. When seeking an international moving quote, you should ask about the process.
How hard is it to move overseas?
Moving overseas can be daunting, especially if you're unfamiliar with the process. It would help if you did a few things to make a move as smooth as possible:
1. First, you need to research the country you're moving to. Find out what the visa requirements are and whether or not you need a work permit.
2. Once you have all the necessary paperwork, you need to start packing your belongings. Pack everything you need, including clothes, toiletries, and essential documents.
3. Finally, you need to book your travel arrangements. It includes your flights, accommodation, and any other transportation you'll need to get to your new home.
Moving overseas can be a challenge, but if you're prepared and do your research, it can be a smooth and exciting experience.

How much does an international move cost?
Hiring an international moving company will cost $2000 to $10,000. The size of your move and service will be the most significant cost factors. However, your final destination and your chosen company will also affect the cost.
To get an accurate international moving quote, you will need to speak with a mover directly. Make sure you know what you're moving to and the required service. There are many ways to reduce the cost of hiring an international mover.
Also, check out: How much does it cost to move overseas?
How do I reduce the cost of my overseas move?
Self-packing and purging are the best ways to reduce the cost of hiring an international moving company. You can also request a less expensive service like port to port which is significantly less costly than door-to-door service.
Overseas moving is based on volume, so the more you have, the higher the cost. Getting rid of unwanted items can significantly reduce the cost of your move.
Self-packing is another way to save money. However, you will want to weigh the pros and cons of self-packing before you do so.
Last, you can speak with your choice international moving company about different service options that can help reduce your cost.
How long does an international move take? Well. It can take anywhere from a couple of weeks up to ten weeks. Speak with your mover about the details.
How much should I save when moving overseas?
You should save as much as possible, but at least $15,000. When moving overseas, there are several financial considerations to take into account. Two of the most important are the cost of hiring a mover and living expenses.
The cost of living in your new country will significantly determine how much you need to save. Make sure to do your research and budget accordingly. Additionally, remember that unexpected costs can always crop up, so it's best to err on the side of caution and save more rather than less.
Generally speaking, you should aim to have at least three months' worth of living expenses before moving overseas.
Who are the best international moving companies?
If you're hiring an international moving company, you must perform research. You can check the Federal Maritime Commission website for license information and use Google to check reviews.
Each company listed has been in business for years and has a proven track record for performing excellent services.
Is moving overseas worth it?
There are many factors to consider when deciding whether or not to move overseas. Some people may find that the pros outweigh the cons, while others may feel the opposite. Here are a few things to keep in mind when making your decision:
-Cost of living: One of the most significant factors to consider when moving overseas is the cost of living. In some countries, the cost of living can be significantly higher than in others. It means that you will need to ensure you have enough money to cover your expenses.
-Language barriers: If you don't speak the language of the country you're moving to, it can be challenging to get by. It is especially true if you're unfamiliar with culture and customs.
-Homesickness: It's common to feel homesick when you first move to a new country. It is normal and can be overcome with time. However, if you constantly think about your home country, it may be worth reconsidering your decision to move overseas.
-Job opportunities: Another factor to consider is the job market in the country you're moving to. If you're not able to find gainful employment, it may make it challenging to support yourself and your family.
-Climate: The climate in some countries can be quite different from what you're used to. Living in a new region could be difficult if you're not prepared for the change.
These are just a few factors to keep in mind when deciding whether or not to move overseas. It's essential to weigh all the pros and cons before deciding.
Only you can decide if moving overseas is right for you.
International Van Lines Overall Rating & Reviews