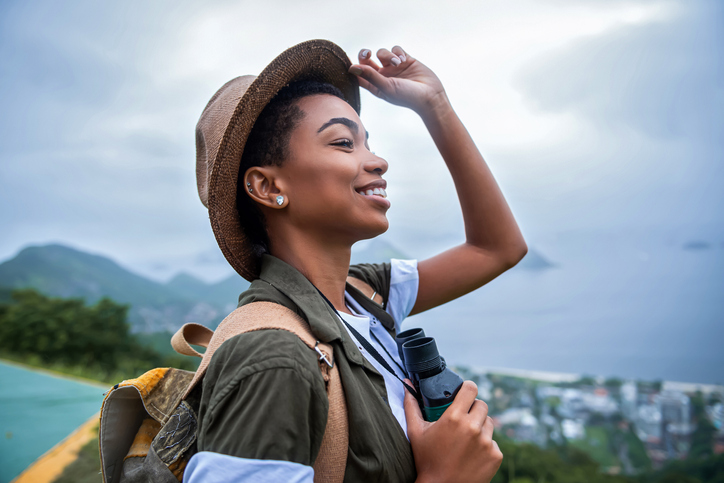 Top 7 Tips for Moving Overseas During COVID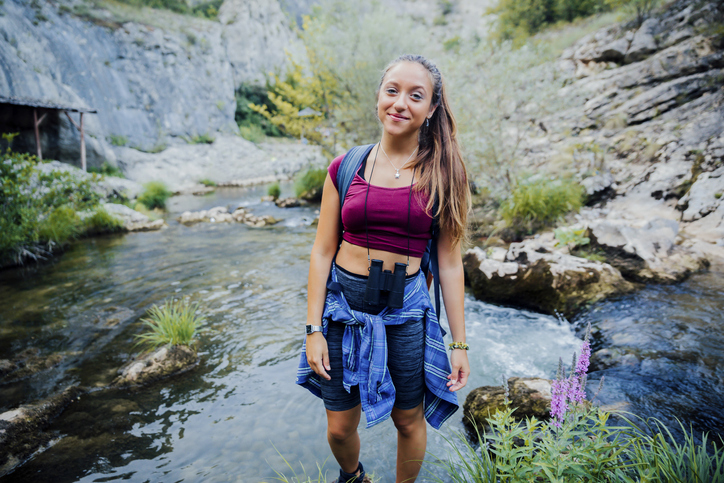 The decision has been made, the papers are signed, and now, you're almost ready to start your life in a new place. These tips for moving overseas during COVID will help.
COVID has changed the way we live, and for some of us, it may have also changed where we live. Whether you have accepted a new job and need to relocate, you've finally decided to take the leap of faith and move overseas, or you simply want a change of scenery, there are some things you should keep in mind.
It can be hard to move somewhere new — especially internationally — but doing so during a pandemic can make things even tougher. Between packing, getting estimates from international moving companies, and organizing your travel plans, things may seem to get out of control.
However, with these 7 tips for moving overseas during COVID, managing your moving to-do list won't become too overwhelming — and you might even be able to take a breather.
1. Make Note of COVID Procedures in Your New Location
Regardless of where you currently live, COVID procedures and protocols may be different from where you're moving to. While the COVID situation might look grim where you live right now, it could be better at your new home. This is something you should make note of before you physically move.
Before you leave the country, head over to the CDC website and check out a few things.
The COVID data tracker that the CDC provides is an excellent way to check out what the situation is like where you're moving to.
Once you know how many active cases there are in your new location, whether stores and restaurants are open for business, and what the protocols are for in-person events (such as family and friend gatherings, movies, concerts, etc.), you can begin to plan your move accordingly.
Also Read: Top 20 International Moving Companies
2. Know Travel Guidelines
Although this is similar to the last tip, this is especially meant for those who will be driving to their new home. There are travel guidelines for crossing state or country borders, and the Centers for Disease Control (CDC) has a large amount of information regarding travel procedures.
This becomes important when you are traveling by car, as some areas might require that you get tested for COVID before entering. It is essential that you are knowledgeable about these guidelines before you hit the road.
3. Prepare Your Documents
If you've ever flown before, then you know how much of a pain traveling by air can be. To make sure that you're prepared for whatever travel method you plan to use to get to your new home, check over all of your documents. We hope tips for moving overseas during COVID help you during your journey.
These documents include:
Passport
Birth certificate
Driver's license
In addition, make sure to research ahead of time what kind of identification (or other) documents you will need to have on you when you arrive at your new location. Different countries require different types of identification documents, and it is crucial that you prepare all of these ahead of time to avoid any frustration.
While this doesn't necessarily pertain to moving specifically during COVID, it is always important to have your documents laid out and organized ahead of time. Doing so will allow you to spend more time on the important things you need to prepare to get settled in your new locale.

4. Pack for Your Travels
Setting aside a travel pack with some of the essentials will give you one less thing to worry about on the day of your actual move. If you get grossed out by the possibility of germs, traveling by plane can be nerve-wracking during COVID.
Therefore, it is important to have pack items to keep you safe during your flight. These items include:
Extra masks
Hand sanitizer
Disinfecting wipes
Other essential items to pack in your travel bag for a flight are:
A neck pillow
An eye mask
Extra socks
A portable charger (remember to bring international adapters)
Your favorite book
iPhone, iPad, or iPod
Headphones
However, you might not be traveling by plane. If you're going to be driving or taking another mode of transportation, here are some things to bring:
Healthy snacks
Water
A phone charger (again, with international adapters)
GPS
And as always, make sure that you don't forget the essentials, including your phone, wallet, debit/credit cards, and anything else that you usually have with you when you leave the house — you wouldn't want to realize you left your phone at home after traveling hundreds of miles away!
We hope these tips for moving overseas during COVID give you some insight and make the relocation smooth.
5. Find Fun Things to Do
If you're lucky, you'll know a few people in the place you're moving to. If you don't, making a few acquaintances in the area in which you're going to live will help to ease you into life in a new place — especially during COVID.
It can be hard to make new friends when you move, but doing so during a pandemic can be even more challenging. Socializing is hard when social distancing protocols are in effect, so using social media to meet new people can be beneficial. Try to find blogs or public forums that are about things you're interested in. This is a great, socially distant way that you can make new connections.
If you don't feel like socializing much, that's okay — there are plenty of things you can do to enjoy your new home! Find a few local attractions that you can enjoy in the area.
6. Make a Packing Checklist
While this might seem like the obvious choice of things to do while preparing to move, making a checklist of items that you need to pack is a great way to manage the stress of packing. Make a checklist for each room of your house to make sure you don't forget anything.
The idea is to go room by room in your house or apartment and make a list of things you'll need to bring from each room. This is an easy way to ensure that you don't forget anything, but you can also put the list on top of the boxes you pack to know what's inside when you open up the boxes at your new home! You can also start to make a list of the things that you'll need to purchase after moving in.
7. Get an Estimate on International Moving Companies
There are so many different international moving companies out there, so how do you know which one is the best option? Here are a few things you'll want to look for:
Affordability
Reliability
Licensed
Friendly
Responsive
When it comes to International Van Lines, you can rest assured that all of these qualities can be checked off the list. International Van Lines is a knowledgeable, credible, and experienced international moving company that is guaranteed to move your items safely.
International Van Lines is one of the most highly-rated international moving companies. We follow all COVID protocols and will be with you throughout the entire process. If you want to safely move your belongings from one country to another, make sure to give International Van Lines a call for an estimate!