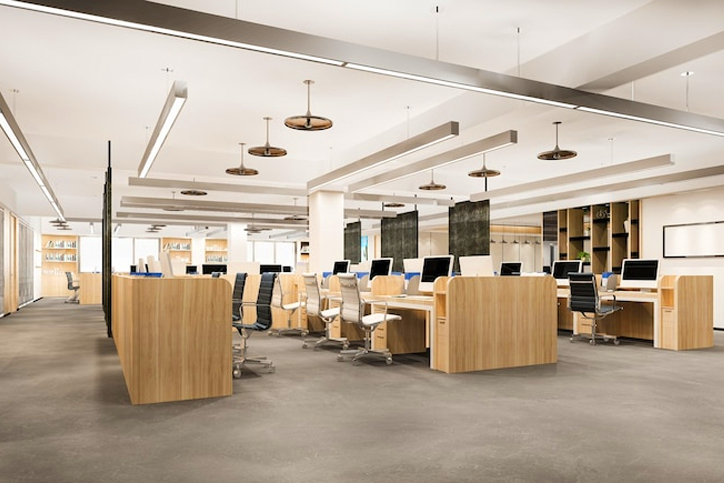 Since the recent pandemic, the conversation around office moves and the advantages businesses want to achieve from an office relocation service has shifted. While it used to all be about larger and better spaces, businesses are now shifting and approaching offices that support the best flexible working methods, helping them to hire, attract, and retain the best talent and provide a work-worthy environment that's worth the commute.
Certain office moves can be stressful for whatever kind of upgrade you're looking to upscale your business. That being said, you need to carefully consider your office space requirements and plan the move genuinely. The benefits can be worthwhile for you. From facilitating and exploring new innovative ways of working to making your workplace more attractive to new employees, here we can discuss the advantages of an office relocation.
International Van Lines is America's fastest-growing mover handling over 20,000 moves per year. They can guide you to know the best advantages of relocation services. The main advantages are:
The procedure helps you to explore new ways of working.

It allows for a lower cost to maintain.

It enables an employee to have a better working experience.

It can be the best companion to witness business growth.

It helps to implement new office layouts.
Let's discuss all of the above points simultaneously.
The procedure helps you to explore new ways of working.
Modern working procedures such as hybrid, agile, and collaborative working can be at odds with a stuffy and traditional office. Rather than rearrange what you have, try to create open working spaces in collaborative areas and private booths, and implementing hot desking can be simple and more cost affordable if you start from scratch.
When you need to work with a blank space, you can implement your style and create a space that complements and represents your brand, your employees, and the way you all love to work. As well as helping attract new employees, working in fresh, new environments can boost your existing employees' morale, making them happier, more comfortable, and more productive, which helps you grow your business.
It allows lower cost to maintain
While most businesses do not like ditching the office altogether, the appearance of hybrid and remote working procedures means most people want to downsize. The most useful advantage of smaller offices is the cut down of costs, but you don't require to sacrifice your space for your bottom line.
Look at downsizing your office space to make room for small numbers of employees at any given time. The extra costs of lighting, air conditioning, heating, and energy requirements to power computers, data centers, and servers are also turned down. And given the energy cost at the time, that can only be the best thing.
Or, If you are looking for flexible office solutions for your team that offer everything you require daily, it could be effective for you. Using a flexible workspace means you don't need to pay for space you don't use while still being capable of scaling your desk space in line with your business requirements. If you want to study more about the advantages of flexible working, get in touch with our professional team who can assist you find your best possible next space.
International Van Lines is a professional relocation company committed to providing you with the best office relocation services.
It enables an employee to have a better working experience.
In the current situation, another benefit that's encouraging business personnel to relocate offices. Rising costs attached to the recruitment process and difficulties by many firms face in retaining their best employees have motivated people to create a space where people want to work with flexibility and priority.
Some businesses are selecting to relocate to greater areas with the best transport links to turn down employees' commutes. Therefore, office space near the high professional areas is in high demand. Walkability and wellness are the most valid reasons for employees to grab the relocation service. Most workers want to enjoy green spaces, cafes, bars, retail, restaurants, arts, and cultural highlights.
Being easily accessible isn't only necessary for your employees. Customers, clients, and peers can also allow you to enjoy competitive advantages only if they can quickly move to you.
Some business professionals like to move from sprawling central headquarters into smaller and compact satellite offices for functional groups. The local hubs can be easier to travel to, offer more support and allow the employees to be more productive.
It can be the best companion to witness business growth.
Company relocation can also help business growth. Your office might be cracking at the seams, making it difficult for employees to work in the office efficiently. Alternatively, you may want to implement a new working procedure. In some cases, that can be a more effective working method. In this case, a relocation can help you create the most appropriate space.
However, apart from looking for more space, there are other factors you must consider. Considering unemployment, the best workers are always in demand. And they want to provide their best for businesses with offices in convenient, prestigious locations.
These are why relocation can give the best company to the business to witness satisfactory growth.
It helps to implement new office layouts.
An office is where work is done, and the attendance of professional employees is highly expected. Instead, you can allow yourself to create spaces that help to fulfill a certain need—for example, creating a coworking space where employees move to collaborate with their own and other teams in the business.
Bottom line
We hope you sincerely follow the advantages of office relocation services. If you need to discuss any consultancy on relocation, you can do it with International Van Lines. They are a reputed and recognized company that offers moving services worldwide to clients at an affordable cost. Check the website if you need any help from them.