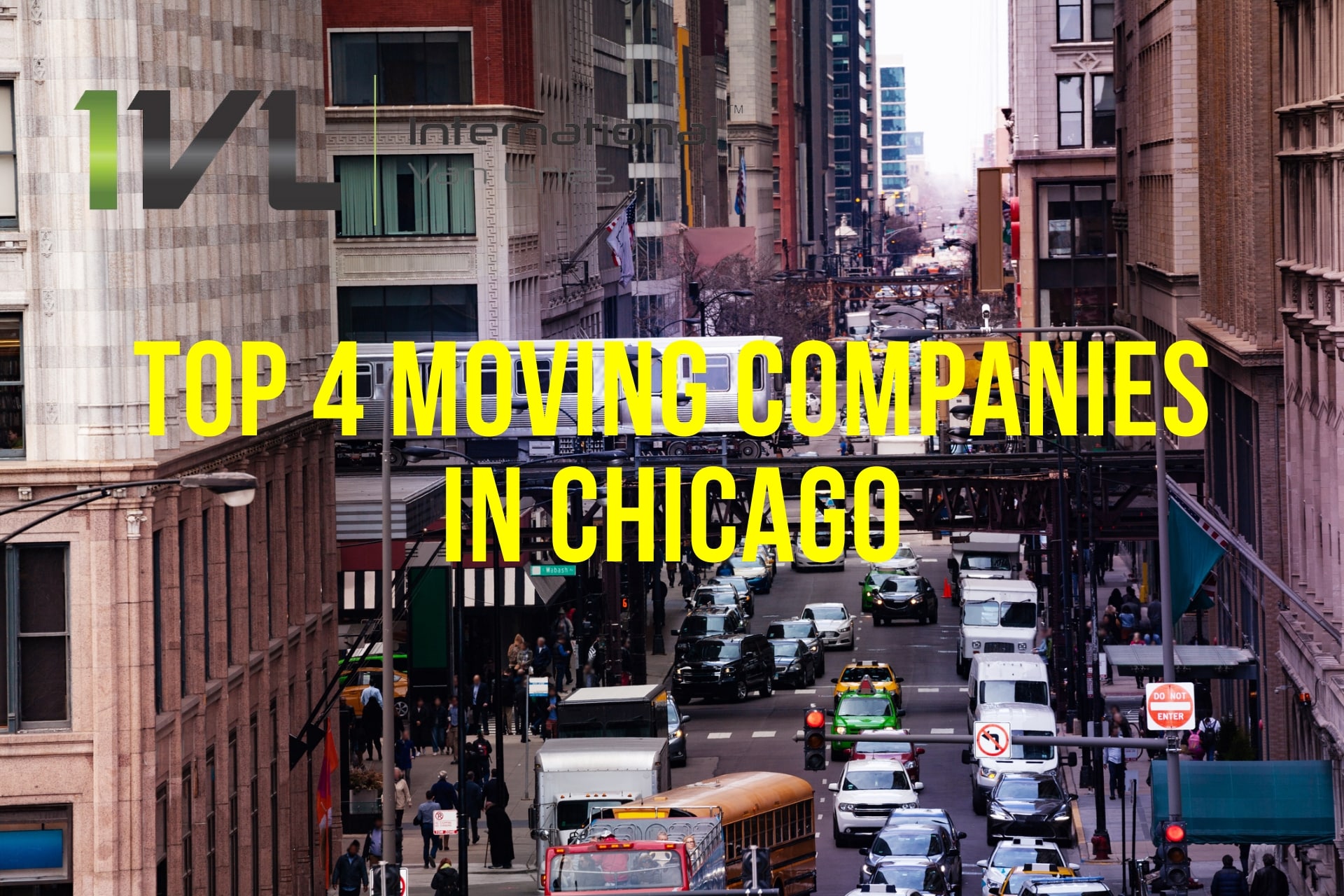 Top 4 Best Moving Companies in Chicago
Are you in search of the best moving companies in Chicago? It goes without saying that if you want a great moving experience, look for the best moving companies in your local area. Let's face it, moving could be a lot of stress but people move for a lot of reasons like finding a better space, better neighborhood, and a better deal. Moving involves a lot of planning and a lot of physical work. So, finding a great moving company that offers local, long-distance, and international moving services, as well as storage services, greatly reduces the stress associated with moving.
We looked at the reviews of dozens of moving companies in Chicago to help you find the best moving companies in the city. We've come up with our list of best moving companies based on customer reviews from Yelp, Google Maps, and Facebook to help you find the moving company that meets your needs perfectly.
Read along to find out more about our Top 4 best moving companies in Chicago based on customer reviews and specializations:
1. International Van Lines – Best Full Range Moving Services
International Van Lines offers a full range of moving services including local moving, long-distance moving, air freight services, international moving services, and automobile transport. They offer affordable rates for their various moving solutions. They're a lisenced carrier with the DOT, which you can check here.
The Good: The Chicago-based moving company that provides shipping and moving solutions anywhere globally. They offer consolidated moving services as well as personal relocation coordination and tracking. They specialize in long-distance moves and international moving solutions.
The Bad: IVL is not the cheapest nor the most expensive mover. However, their prices are accurate! Check out there trusted moving service.
The Cost: International Van Movers provides rates based on distance, movers, and the type of moving services required by customers.
Yelp Reviews
"Our rep was George. We moved from San Diego to Las Vegas on March 15, 2018. We have fond memories of the move. The guys were strong, careful and efficient. They actually drove our stuff up to Las Vegas the same day they loaded up the truck. They arrived promptly at 8 am the following day at our new place and offloaded everything without any issues. George provided us with awesome service and easily answered all of my questions. It's coming up on our 1 year anniversary for moving to Las Vegas. We bought a home and have finished its remodel. We love retirement and our home. George made the transition to retirement and a new city such a painless experience for us. Since moving into our new place, I've heard numerous nightmare stories from my neighbors concerning their moving experiences with other companies. George significantly impacted our lives in so many positive ways…even though he's on the other side of the country." James S. (Las Vegas, NV).
"They were very interested in trying to make things right. It turns out the truck really did break down and that is why it took three weeks rather than ten days. Bad luck for me.
2. New City Moving – Best Local Coverage
The company helps customers move anywhere in the entire state of Illinois and the Great Lakes region. It has 29 locations in Chicago making it one of the best moving companies. The company offers packing services and storage services in addition to its local and long-distance moving services.
The Good: New City Moving specializes in local and within-state moving services. They offer Chicago residents with a wide number of locations within the greater Chicago area. Although this company offers interstate moving services to other states in the Great Lakes region, it specializes in local moves and intrastate moves. They're quality when it comes to moving
The Bad: Their website does not publish their service rates. Instead, customers are encouraged to use their web form, web chat service or visit their service locations to find out how much their moving, packing, and storage services cost.
The Cost: Costs vary depending on the distance and number of movers requested. They do not publish their minimum prices or average prices.
Yelp Review
"Excellent service and efficient, fast and polite. These three guys were awesome! I can't recall all their names but I think one was Rocco and one was Andy. Our daughter was really happy with how quickly they got her moved out of her old place and into her new house. They estimated three hours at $560. Ended up getting done in 2.5 hours and charged $505! I highly recommend these guys!!" Jen T. (Concord, CA.)
"We had a few concerns regarding our move, but Brian (who owns the company) was responsive and helpful in getting our issues resolved. This company has strong customer service and I appreciate the thought they put into making sure their customers are happy and put into a position where they would feel comfortable utilizing their services again." Rachel N. (Wilmette, IL).
3.USA Moving and Storage –Best Furniture and Piano Movers
One of the biggest moving challenges is making sure your movers don't ruin your furniture and valuables. USA Moving and Storage specialize in moving furniture and other difficult to move items like pianos.
The Good: They take care of delicate furniture like pianos, other large musical instruments, lighting pieces, and large art pieces. The company offers a combination of local moving, long-distance moving, and long term storage. They provide customers with reasonable prices for moving boxes, linen boxes, and packing supplies.
The Bad: The online inquiry form is laborious. Customers need to fill out a whole inventory of furniture and things to be moved but receive quotes based on the estimated number of movers needed for the move. Customers complain about their customer service representatives.
The Cost: The company does not publish its rates and provides customized estimates based on the number of items to be packed and the number of movers for the move.
Yelp Reviews:
"After my sister suggested using USA Moving, I figured I would try them out. Jose and his crew (Ricardo, Beto, and Narum) were very friendly and SO efficient. They loaded the truck in 40 minutes and were done unloading at the new place within the next hour. All the furniture was wrapped well and they also brought some wardrobe boxes to use for my clothes." Alli E. (Chicago, IL).
"The men who moved us were very nice, but the overall experience was pretty bad. First of all, when I asked for a quote they just said "140$ per hour, then prorated by 15 minutes" which doesn't really tell me what I should expect to pay them. Then, the plastic-wrapped the living crap out of everything I owned. Everything. This racked up extra costs. Lastly, they overcharged me by 1/2 hour. Due to a mistake in adding. It took almost 2 weeks for them to respond to me after messaging on Yelp, finally, they gave my $ back." Laura P. (Chicago, IL).
4.The Professional Moving Specialists – Best Problem Solvers
The Professional Moving Specialists provide moving solutions to residents of Chicagoland that have specialized moving needs. The tailor their moving services to the needs of their customers and offer moving packages like senior moving services, emergency moving services, and student moving services. They offer local moving services and long-distance moving.
The Good: The company helps customers find the moving solution based on their needs. Their senior moving services include truck sanitation, antique packing, and packing-unpacking assistance for seniors.
The Bad: The company does not specialize in delicate furniture. Their customized service packages are quite pricey and renting boxes and moving supplies could be costly.
The Cost: These movers provide free estimates over the phone. Moving prices vary based on time and the size of your move.
Yelp Reviews:
"These folks are not inexpensive but you get what you pay for. On-time, fast, courteous, and efficient. A large move (3 bed 2 bath duplex with two living rooms and a large kitchen) completed in less than six hours. Everything is in storage for a bit and hoping for a good result next month when I move into the new place." Michael M. (Chicago, IL).