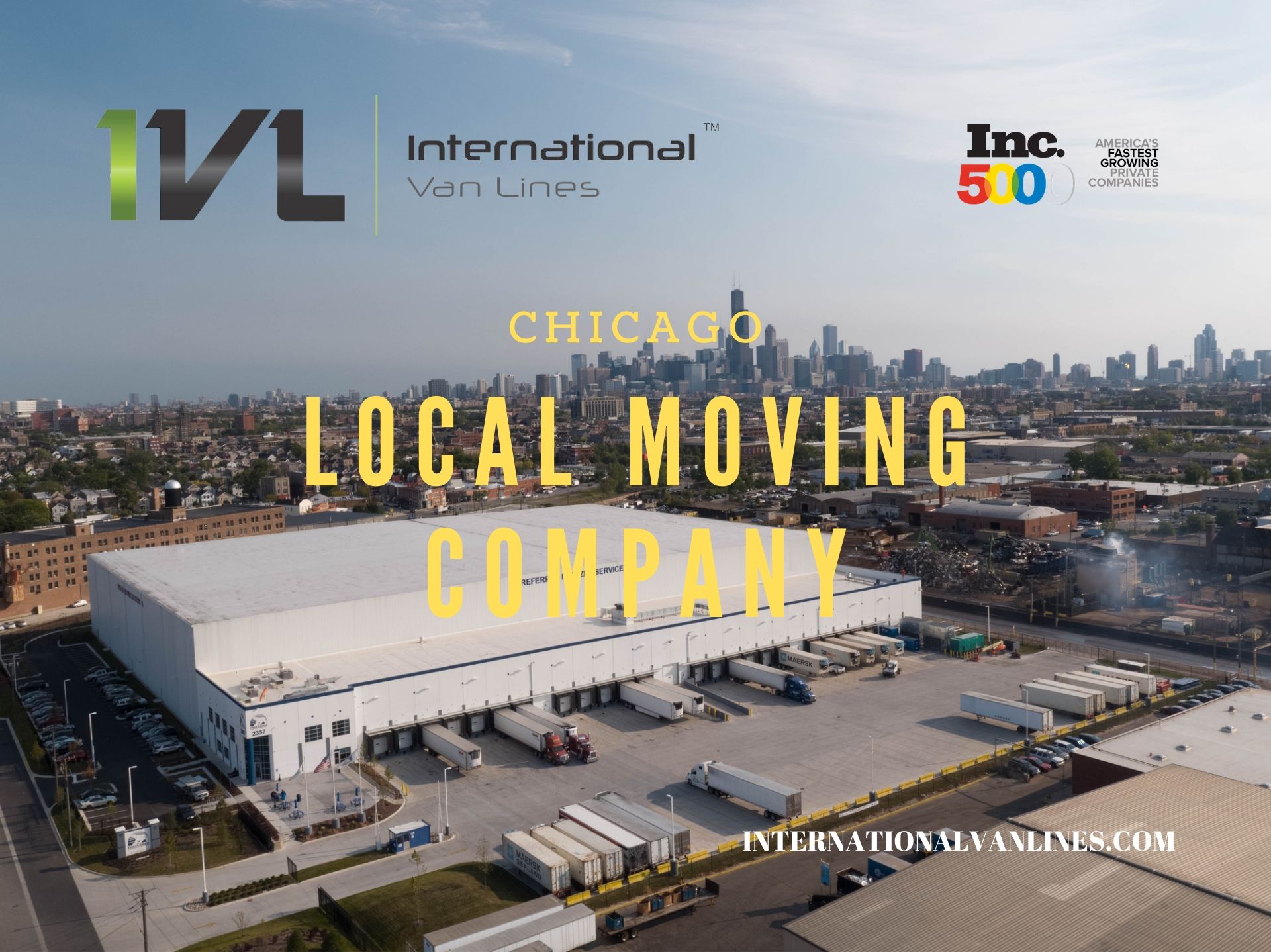 Chicago Local Moving Company – International Van Lines
If you're in search of a Chicago local moving company, you've come to the right place. Several consumer groups, as well as the top reviews sites, rate IVL number one in the country. Moving can cause stress, furthermore finding a quality mover can be a daunting task. Our reputation proceeds us, and we look forward to helping you with your relocation — some of the services we offer our local, out of state and international moving. Also, we can customize solutions to meet your specific needs.
Chicago – Local Moving
International Van Lines operates from a 20,000 sqft warehouse in Chicago. Additionally, we offer full packing and crating services. With over 20 years in business, there is no move that's to complex. IVL offers a same-day moving service, or we can store your items until your new location is move-in ready.
To receive a competitive quote for Chicago local moving, feel free to contact us. We will have a representative come to your home for a survey, or we can take a verbal list. Pricing for local moving is guaranteed. We also guarantee the quality of our service.
Chicago – Out of state moving
The DOT licenses IVL as a carrier. Also, we offer national moving services to and from Chicago. IVL handles over 10,000 long-distance moves per year; we also maintain one of the best reputations in the industry. Out of state moving costs vary based on the size of your move and your locations. We're not the cheapest. However, we're also not the most expensive. Our representatives will provide accurate and fair pricing. Also, check out this article on why people are moving from Chicago.
To get an accurate moving quote you should create a general list before you call. IVL will provide an on-site or virtual survey to ensure accuracy. All customers are assigned a rep who will go over all the details and explain what you can expect with your move. Quality service is what we aim for on every move.
Chicago – International Moving
As a lisenced freight forwarder, we can provide ocean and air service to over 180 countries. Whether you're sending 10 boxes or a full household we can help. Due to the volume of international moves, we handle we can offer very competitive pricing. If you're in a hurry to get your stuff, air freight would be the best option. However, if you're sending a full household and can wait up to 4 weeks then ocean freight is the way to go. Please feel free to contact us if you have any questions.