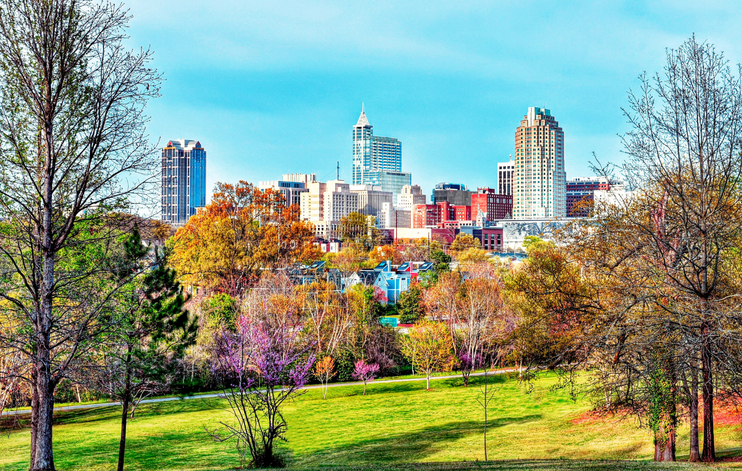 Are you looking for the best places to live in 2023? Finding the ideal place to call home can be challenging, especially when individuals seek a place to live. This may be because of retirement or because of other reasons. When you decide that you want to relocate, the first step is to conduct a thorough investigation of the area in which you intend to live. This also allows you to gain a better understanding of their community. If there are any concerns with the area, you will identify them and seek alternatives before committing.
Some of the best places to live in 2023 stem from changes after lockdowns and pandemics. As we saw in 2022, people were moving from popular cities like San Francisco and Manhattan for more suburban alternatives. Let's see where they're moving to in 2023.
1. North Carolina, Raleigh, Durham, and Chapel Hill
With considerable economic growth and high quality of life, the tri-city region known as the Triangle, which includes Raleigh, Durham, and Chapel Hill, is actively recruiting new residents every day. Both the young and the aged are welcome.
The universities of Raleigh, Durham, and Chapel Hill are well-known for their research and technological backgrounds and their fierce academic competition.
Many Raleigh and Durham metro residents are youthful and pleasant; their backgrounds are diverse and well-educated. The local restaurants here are spectacular, with several having garnered national attention. The locals love drinking at one of the town's numerous microbreweries and having a merry old good time.
In addition to beautiful open spaces, family-friendly museums, and a strong art and music scene highlighted by monthly gallery tours, summer concerts, and music festivals such as Hopscotch, Raleigh, Durham, and Chapel Hill are home to a variety of attractions.
As a result, it is considered one of the best places to live in 2023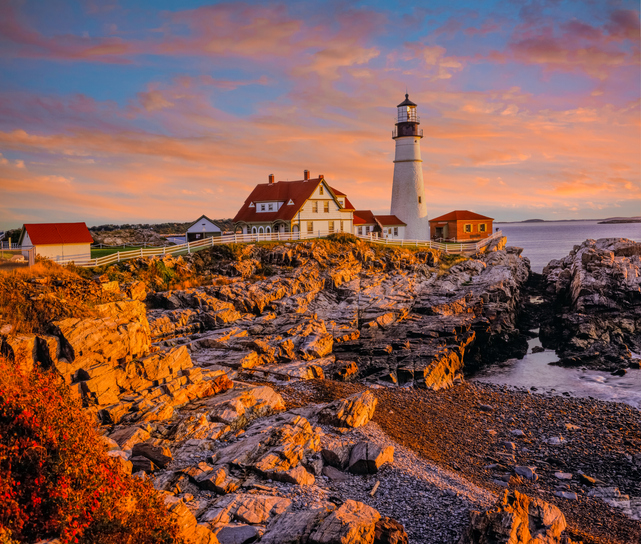 2. Maine, Portland
This is the best place for retiring because of its solid communal bonds. Portland is one of the places in Maine that is significant to the people who live there. Maine's most extensive metro region and economic center is a sight to behold, with cobblestone walkways and ships concealed among the island-specked seas of Casco Bay.
In Portland, artistic living and farm-to-table dining aren't just fads; they've been a way of life for decades. There is a strong attitude of "do it yourself" across the region, so don't be surprised if your next-door friend offers you extra vegetables from a community garden, homebrewed beer, or knitting assistance.
While new development sometimes receives opposition, there is a tremendous need for low-cost rental housing. Middle-income earners find it difficult to settle in because of the city's old-fashioned rental and housing stock. If you find a cozy old home, Portland is one of the best places to live on the east coast. It's considered one of the best places to live in 2023.
3. North Carolina, Charlotte
The city is the second-largest financial center in the United States, after New York. This aspect has benefited the city's demographic growth. The city's soul is perhaps best portrayed in its diverse villages and suburbs, each with its distinct personality.
Charlotte, North Carolina's Piedmont city, is within a few hours from the Appalachian Mountains and the state's white sandy beaches.
Despite Charlotte's economy and rapid growth, Southern charm is still alive, and making friends with neighbors isn't the Sisyphean effort it might be in other large towns. It's a big city, but it feels quaint.
The Queen City's location, climate, affordability, and culture entices travelers. It is one of the best places to live. Charlotte also shines socially, with citizens cheering on NBA and NFL teams, while museums, parks, and a thriving beer culture keep people of all ages and interests entertained.
Charlotte, a city with Old South and current cosmopolitan characteristics, stimulates migration for beach lovers and outdoor enthusiasts.
4. New York, Albany
Albany can be a transitory region, with the workforce changing with each new governor. Nonetheless, Albany has retained a vibrant city as an economic and cultural hub despite years of structural reforms. The region lacks the congestion and expenses of a large metro area, and Albany has a vintage charm. The iconic state capitol building and the landmark Empire State Plaza are among the columns of brightly decorated turn-of-the-century brownstones. Albany is New York's capital and a midpoint between the Hudson Valley to the south and the Adirondack Mountains to the north. It is roughly 150 miles north of New York City on the west bank of the Hudson River. Albany is recognized as the Tri-City Area by locals. The smaller metro regions of Troy and Schenectady, which have historically been more industrial, are included in the region.
The area is a gateway for food connoisseurs and outdoor enthusiasts alike, with New York state's Finger Lakes wine country to the west and Massachusetts' Berkshire Mountains to the east.

5. Florida, Naples
Florida as a state is a sight to behold, but Naples is one of the best places for families with kids because of its bustling social, economic, educational success. And for those same reasons, it is also the best place to retire on the East coast. You are guaranteed a lifetime of comfort in your golden ages.
Naples, Immokalee, and Marco Island are located in Collier County, sandwiched between the Everglades and the Gulf of Mexico.
The Naples and Marco Island area has beautiful beaches, extensive golf courses, excellent dining, and shopping. Cattle graze in the fields around Immokalee, an hour outside of Naples, as seasonal workers pick tomatoes. It has an old town feel to it. Therefore, it is one of the best small cities to live in.
Despite being aimed at an older demographic, Naples and Marco Island are two hours away from bustling cities like Tampa and Miami.
Seasonal influxes of "snowbirds" from colder regions visit the greater Naples and Marco Island area to enjoy Florida's seemingly endless sunshine and warm weather. When the summer warms up, seasonal residents leave Naples and Marco Island.
However, beach access, sunshine, and the absence of a state income tax are all disadvantages. Continued growth in the Naples and Marco Island area exacerbates a scarcity of affordable housing. And, while not as terrible as in large Florida urban areas, winter traffic tends to choke highways.
6. South Carolina, Myrtle Beach
Myrtle Beach is the best place to retire if you would love to get a retirement home by the beach. Young adults, growing families, and retirees attracted to the region's pleasant temperatures and coastline settle down here and benefit from the area's low cost of living.
Locals benefit from the region's pro-business climate, fostered by low-income taxes and many advantages for expanding businesses. Because of these advantages, Myrtle Beach is an excellent spot to establish a small company. Myrtle Beach is one of the best places to live in 2023.
As a popular holiday location, Myrtle Beach has many employment options in the tourist and hospitality industries. Residents in Myrtle Beach profit from residing in a tourism hotspot even if their jobs don't depend on the town's visitors or immigrants. Quality restaurants, a wide range of leisure activities, and a jam-packed events calendar are all available to residents.
If you're looking for a national moving company we can help.