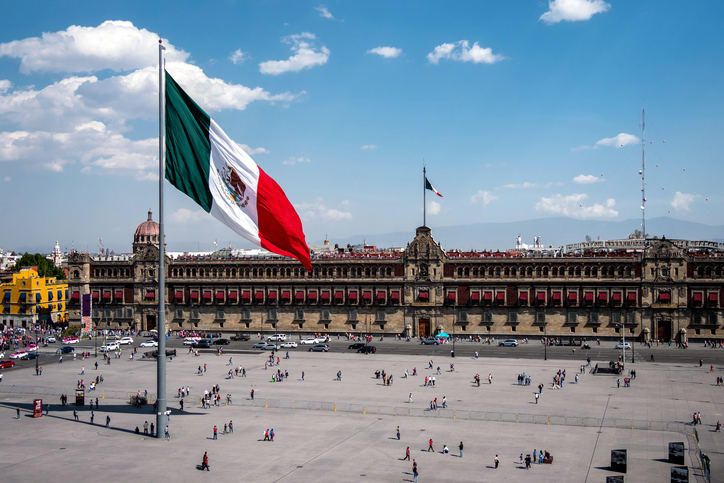 Moving to Mexico From The US
Whether you are moving for school, work, or simply a change of scenery, the adventure of relocating to a new place can be fascinating and pretty daunting at the same time. Keep on reading if you need a guide to walk you through everything you need to know about moving to Mexico from the US in the least stressful way possible.
What to expect when moving to Mexico from the US
While they share borders, living in Mexico is quite different from life in the US. As you set to move to Mexico, here are some things to keep in mind:
With more than a million expatriates in Mexico, a majority being Americans, expect to feel right at home in no time.

Living in Mexico is much cheaper than in the US. If you are relocating for retirement or school, this is great because the living standards are very affordable.

You can learn Spanish on the go. Mexico has the highest number of Spanish speakers worldwide. Mexicans love to teach foreigners Spanish, which is a great way to bond with your new friends.

The overall weather in Mexico is tropical but varies depending on different locations. It is a geographically diverse country with lakes, mountains, jungles, and incredible landscapes.

Mexico is safer than perceived. There are certainly some regions to avoid, but you will probably stay around major cities, keeping away from poor or dangerous parts as an expatriate.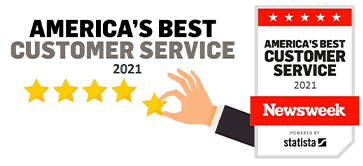 Learn more: Best international moving companies
Cost of moving from the US to Mexico
Now that you have finally decided to relocate to Mexico, you need a clear idea of how much that will cost you. For an accurate estimate of your shipment size, you should schedule a home survey from international movers as early as possible.
Have them assess all your belongings to give you the best potential estimate to help expedite your move from the US. The cost of relocating to Mexico will vary based on the cubic footage of your belongings and your desired arrival time.
Once the home survey is completed, the company prepares a proposal based on the estimated weight of what you are planning to move and the services provided to complete that process.
Insurance is generally calculated at 2.5 -3% of the insured sum, depending on the company policy.
Ways to move goods to Mexico
There are three primary modes of transporting your goods to Mexico, and that is by truck, ship, and planes.
Container shipping
The ocean is used to transport enormous amounts of products in this way. This solution is affordable, dependable, and somewhat safe. The items are loaded into the container and transported to their final destination.
Airfreight
Airfreight is the transportation of products by air, either on passenger planes or specialized cargo planes. This is highly safe and poses little danger of harm. Airfreight also gives you more shipping options by allowing you to dispatch from multiple locations.
Ground Transportation
Since Mexico shares borders with the US, moving items through a truck container is easy. While it might take longer, it's also a safe and more affordable option for long-distance moves.
Also read: Things to consider when moving to a new city
Where to ship when moving to Mexico
Mexico is ranked as the 13th largest export economy globally, with its ports capacities increasing by more than 56% in the recent few years.
Because ocean freight transportation accounts for 90% of the world's economy, it's critical to learn about Mexico's major seaports to understand the country's operations better and choose where it's most convenient to send your goods.
If you're planning to ship your goods, these are some of the most popular ports in Mexico:
Port of Manzanillo

Port of Lazaro Cárdenas

Port of Veracruz

Port of Altamira

Port of Ensenada
Tips to prepare your move to Mexico
Before moving to Mexico, you must consider your options. Ask yourself questions like Will you ship or store your belongings in your home country? Will you sell your possessions permanently? Answers to these questions will help you understand what you'll need to prepare for your move. Also, think of when you get to Mexico. For example, Will you drive, or is there easy access to public transport? You may need to ship your car and acquire an international driving license.
In addition, here are some tips to help you get ready for your move:
Try to save as much money as possible.

Consider how much money you'll need for your relocation to Mexico. The visa application price, aircraft tickets, overseas shipment fees, housing, and emergency expenses should be included. A six-month cushion fund is an excellent place to start.

Update your passports.

Some countries require that you have a valid passport for at least six months beyond your relocation date.

Apply for your visa.

Check what documents you need for the application process.

Enroll with the US embassy's Smart Traveler Enrollment Program (STER).

This will help you receive the most up-to-date info about Mexico's safety conditions.

Make backups of your documents.

Make copies of all essential documents such as passports, driver's licenses, birth certificates, and immunization records.

Do your research.

Although you are relatively familiar with Mexico, a planned and well-researched big move will make a smooth transition to your new home.
Documentation
American citizens require an FM3 visa, which is relatively easy to acquire. Mostly, only the identification documents and proof that you can support yourself financially are all that is needed.
The FM3 visa allows you to work and live in Mexico for one year. If you're planning to permanently move to Mexico or live there for more than six months, you'll need a Resident Visa and a Resident Card.
Packing tips
Packing heavy products on large boxes increases the chance of breaking and makes the job harder for movers. Heavy items go in small packages and light items in bigger ones.

Loosely packed boxes may cause damage to your products due to having them move around. Fill any gaps in the boxes with packing paper or clothing.

Put items from one room in the same box, labeling each box with the room it's destined for and the box's contents. This will make packing much easier and a lot quicker.

The heaviest boxes go into the truck first and then lighter ones on top. Put heavier items at the bottom of the boxes and lighter ones on top.

Use strong packing tape to seal your boxes by making a couple of wraps all around the boxes' bottom and top edges where stress is concentrated.

If you are moving valuable or delicate items, request special packaging like crates to keep them safe and secure.
Taxes
You still pay taxes when retiring abroad. If you relocate to Mexico, you will still file a tax return and report income just as you would if you lived in the US.
The worldwide income taxation imposed a 3% tax on earnings over $800, but a 5% tax on revenues generated in the United States by "any citizen of the United States residing abroad."
Bottom line
Prepare for your move to Mexico by doing preliminary research and ensuring that the process is as simple as possible. Make contact with the appropriate persons to obtain all of the information you require, and reach out to capable and certified international movers to assist you in making a smooth transition to your new home.
For more great moving-related blogs you should check out Feedspot.