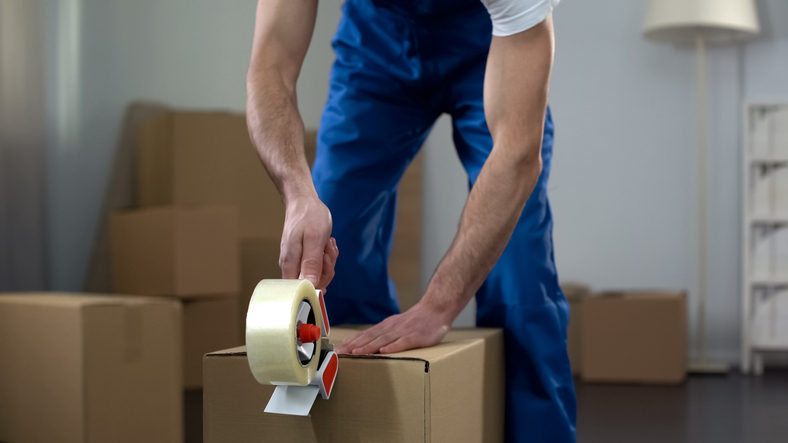 There are a variety of transportation and logistics businesses that can assist you in moving property and goods over vast distances. However, many people are still perplexed whether international movers are similar to long-distance movers. So, which is it, and how can we tell them apart?
As a general rule, any move of more than 400 miles is considered long-distance. On the other hand, international shipping businesses transport goods from one country to another, usually on a different continent.
The key distinction is that long-distance movers are limited to lesser distances. In contrast, international moving companies can ship anywhere globally as long as they obey each country's norms and regulations. Learn more about the difference between long-distance and international movers.
Key Differences
On the surface, long-distance moving companies may appear the same as international moving companies. However, when it comes to the details, these are some differences:
Long-distance movers do not provide their services across continents. International moving companies can ship goods from one country on continent A to another on continent B.

The time frame to deliver goods using long-distance movers averages 15-20 days. International movers can take about 1-3 months to provide a shipment depending on the shipping option.

Utilizing a long-distance moving company is relatively cheaper than an international shipping company, especially air freight.
Also Read: The pros and cons of moving abroad
Shipping options
Depending on the quantity and size of your items, choosing the right shipping method can save you a headache and money.
Ocean freight
Also called container shipping, this method involves transporting large loads of goods by the ocean. This option is cost-effective, reliable, and considered safe.
Items are loaded directly into the container and shipped to the final destination. This prevents damage to the goods by reducing direct handling during shipping.
Once they arrive at the destination port, they are loaded onto trucks and delivered to the intended address.
There are three shipping options within ocean freight depending on the size of your shipment:
Lift vans:

When the items are just a few pieces, the items are packed into a wooden case called a lift van.

Shared containers:

This option is suitable for clients whose items don't necessarily fit in a lift van but are not large enough to warrant their container. Goods are consolidated with other cargo destined for the same area. This affords the client the safety of the container shipment without the expense of a whole container.

Exclusive container:

An entire container is an excellent option for you when you have a large shipment. With sizing ranging from 20 feet to 40 feet, you can comfortably ship your goods regardless of quantity.
Pro Tip: Check the FMC website for company license info before booking your move.
Airfreight
Airfreight is shipping goods via an air carrier on passenger aircraft or specifically designed cargo aircraft.
This is very safe and has a low degree of risk of damage. Airfreight also provides flexibility for shipping opening several locations to dispatch.
When the goods land at the airport, another form of transportation is adopted where the items are then transported to the client, this can be done by way of trucks, trailers, or rail.
Ground transportation
This is the transportation of goods overland instead of water or air. Usually, this is used when shipping goods over smaller distances compared to ocean freight.
Long-distance and cross-country moving companies utilize this method when serving their clients.
The right shipping method is crucial because it ensures timely and secure movement of goods, preventing damage, delays, and losses.
Services provided
The types of services provided by each company are quite different. When choosing a moving company, it's vital to find one with a wide range of services to ensure you have the right support and guidance during your move.
Packing and unpacking
Both international and long-distance movers provide packing and unpacking services. This is the most time-consuming part when it comes to moving.
Proper packing is then undertaken where all your belongings are provided specialized wrapping and padding to ensure their protection and preservation.
Unpacking services are also available upon request, where movers will take your items directly to their designated area in your new home. An option to dispose of the packaging material for you is also offered at a fee.
Furniture disassemble and reassemble
Long-distance and international movers will ensure that all your large, awkward, and heavy furniture arrives safely at its final destination.
This usually entails the partial or complete dismantling of furniture as needed and reassembly when the time comes.
Loading and unloading trucks
Professional movers do the heavy lifting. After packing up your home or office, movers put everything carefully into the truck and transport them to the final destination; they will then unload the truck using specialized equipment.
Transporting your possessions
Whether you are relocating to another continent or moving cross country, movers will transport your belongings for you.
Transit time is then provided with a clear timeframe for when your stuff will arrive. All you have to do is get yourself to the new location.
Storage
If you are not able or aren't available to receive your shipment, movers can store the cargo for you at an extra fee.
Pros and Cons
Of course, there are pros and cons to working with one over the other. If you're planning an international move anytime soon, consider these.
Pros:
Peace of mind.

They provide high-quality services and even offer online tracking through modern technology. You can be assured that your belongings will arrive safe and secure without you worrying about what could go wrong.
Pack and unpack services.

Moving is not everyone's favorite thing to do. It can bring about anxiety and dread. You can enlist the whole process with moving companies or hire an extra pair of hands. Delegating the time-consuming and stressful packing ensures that the entire process is easier on you.
Costs savings.

If you choose to move your items yourself, know that it may be more complicated than it seems. You have to pack by yourself, hire a truck to haul everything, pack all your goods into the truck and start your journey to your new home. Once on the road, there is the cost for gas; you need to eat and sleep if the trip takes a few days and all these costs add up. Having professionals handle it is worth every single penny.
Liability.

Once you haul your belongings to a new location, the company you hired the truck and the equipment from is not liable to compensate you for any damaged or loss of your items. Moving companies take responsibility for things they are charged with the care of up until the final destination.
Organization.

With more time in your hands, you can set aside items you will need or use after your goods are in transit. Further, moving companies ensure that everything is placed for you when your items arrive at your new home and arranged accordingly.
Cons:
Lengthy verification and vetting process.

A considerable amount of time is spent researching and vetting the moving company to confirm they are reputable. During peak moving times, finding a reliable moving company with an experienced moving crew, a decent moving truck, and all necessary equipment required can be challenging.

Fees.

Depending on your moving needs and requirements, the cost of your move may be substantially more than moving your belongings yourself. Having a moving budget is essential to help facilitate moving. Spending a lot of money on moving services may not be a good idea, especially when anticipating future expenses. However, you need to weigh safety and convenience against the price and then decide.
How to pick
While we can't pick for you, we can provide some pointers to help you make the right decision. Ultimately, what works for you won't necessarily work for someone else. Here are a few things to keep in mind when picking your moving company:
Distance

: The moving provider you choose will depend on relocating location. If you move to a new continent, you will need an international moving company.

References

: Receiving referrals from family, friends, or coworkers is a great start to ensure that you get a great experience.

Verify credentials:

Make sure the movers are licensed. A legitimate company will provide its registration numbers, which you can run on the relevant platforms to confirm if the moving company is honest and adheres to set standards.

Read reviews and complaints:

Positive and negative reviews are a great way to learn what to expect. You will know what to avoid and the right questions you can ask.

Beware of large deposit requirements:

Most companies don't ask for a deposit and collect payment upon shipment delivery. Don't accept an estimate, phone or online, without a representative scope of the work. Find another company if the representative arrives in a rented, unbranded van or cannot answer your questions.
Bottom line – Long-Distance and International Movers
In the end, the appropriate moving company can help you save time, money, and stress. It all goes down to knowing what service you want and matching your need with the best service provider. You should always familiarize yourself with long-distance and international movers.