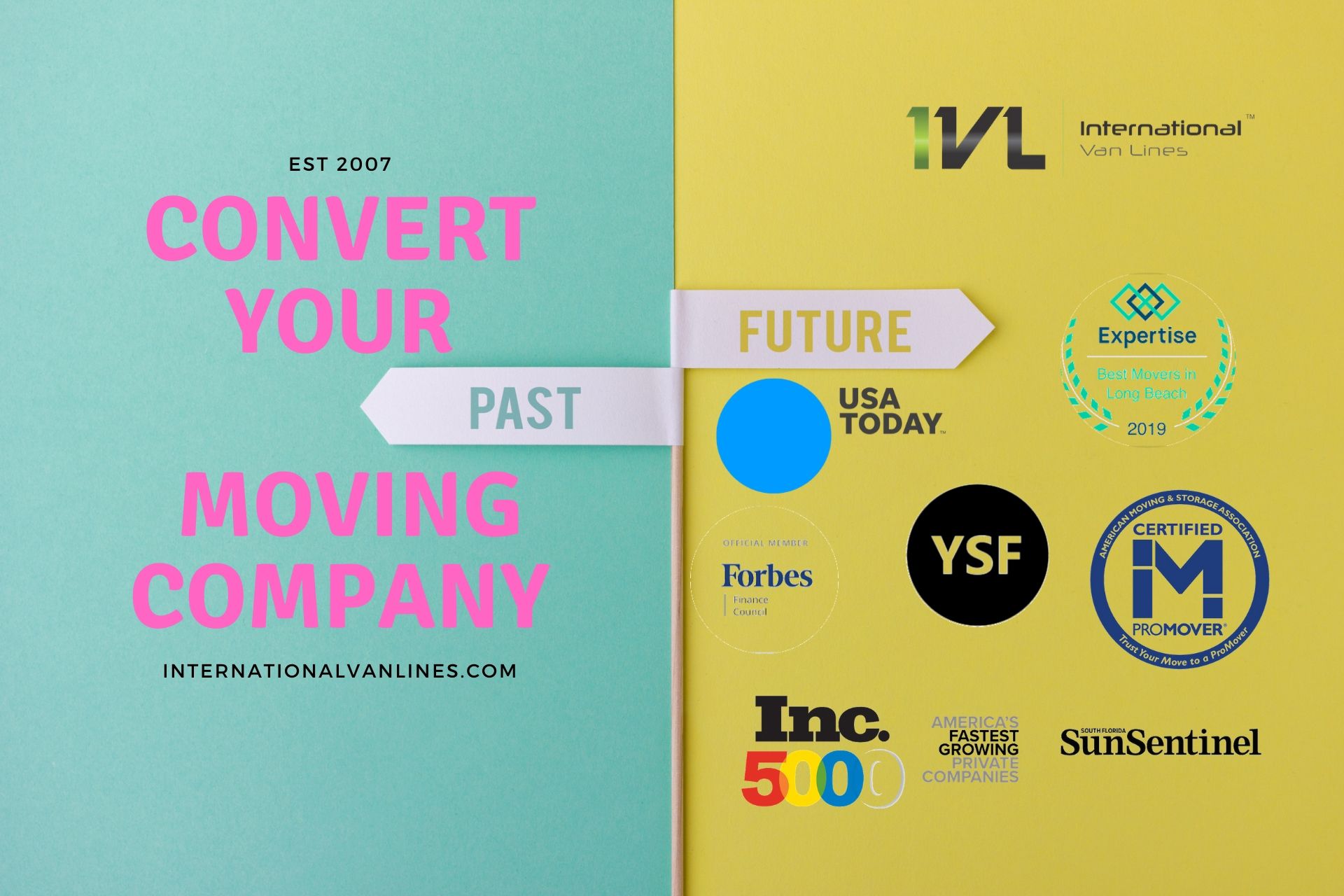 Convert Your Moving Company With International Van Lines
Convert your moving company with International Van Lines. International Van Lines is now offering a franchise opportunity to pre-existing and new moving companies. IVL experienced over 600% growth over the past couple of years and we're now opening territories for potential franchises. Below we will explain the offering and why converting your moving company with IVL would be highly lucrative and beneficial. If you have any questions, please feel free to contact us at any time.
Why does it make sense?
International Van Lines provides a vast array of services. We're ranked number one with
Move.org
,
Consumer Advocate
and
Best Company
. The IVL corporate office will book and provide moving jobs to each location. With over 9,000 moves per year under our belt, we can keep you busy, even through the slow season.
Reasons to work with International Van Lines
Utilize our DOT authority and paperwork for out of state moves.
Utilize our Federal Maritime Commission license for international moves.
IVL will help market and brand your local franchise
International presence (overseas inbound moves)
Packing & Loading International Moves
Low franchise and royalty fee
We will provide trucking for all out of state moves (no need to buy tractor-trailers)
Franchise and customer support
Systems that work
What will it cost you to convert your moving company?
Franchise fee (one-time) $30,000
Royalty: 4% of revenue
Steps to transition
If you're ready to take the next step in your career you can contact us at any time. We're excited about the growth potential in the moving industry and we want to team up with like-minded individuals who feel the same way. The estimated time to make the transition is approximately two to three months. It's time to build a great brand that offers international opportunities.
Busiest Territories
California
Texas
New York
Illinois
New Jersey
Nevada
Washington
Maryland
What we expect of our franchises
Here at International Van Lines, we work with honesty and integrity, we expect our partners to do the same. If you're converting an existing moving company we expect that you will fully convert. You will sell and work under the IVL name and not your old name. You will follow the principles and guidelines to ensure you're in compliance with the DOT and FMC. Our team will provide you with support to ensure your success.
If you're interested in joining the IVL family please send an email to [email protected] with the subject line Franchise Interest. We're offering the most comprehensive moving franchise opportunity on the market and look forward to building a great brand that will last for years to come.