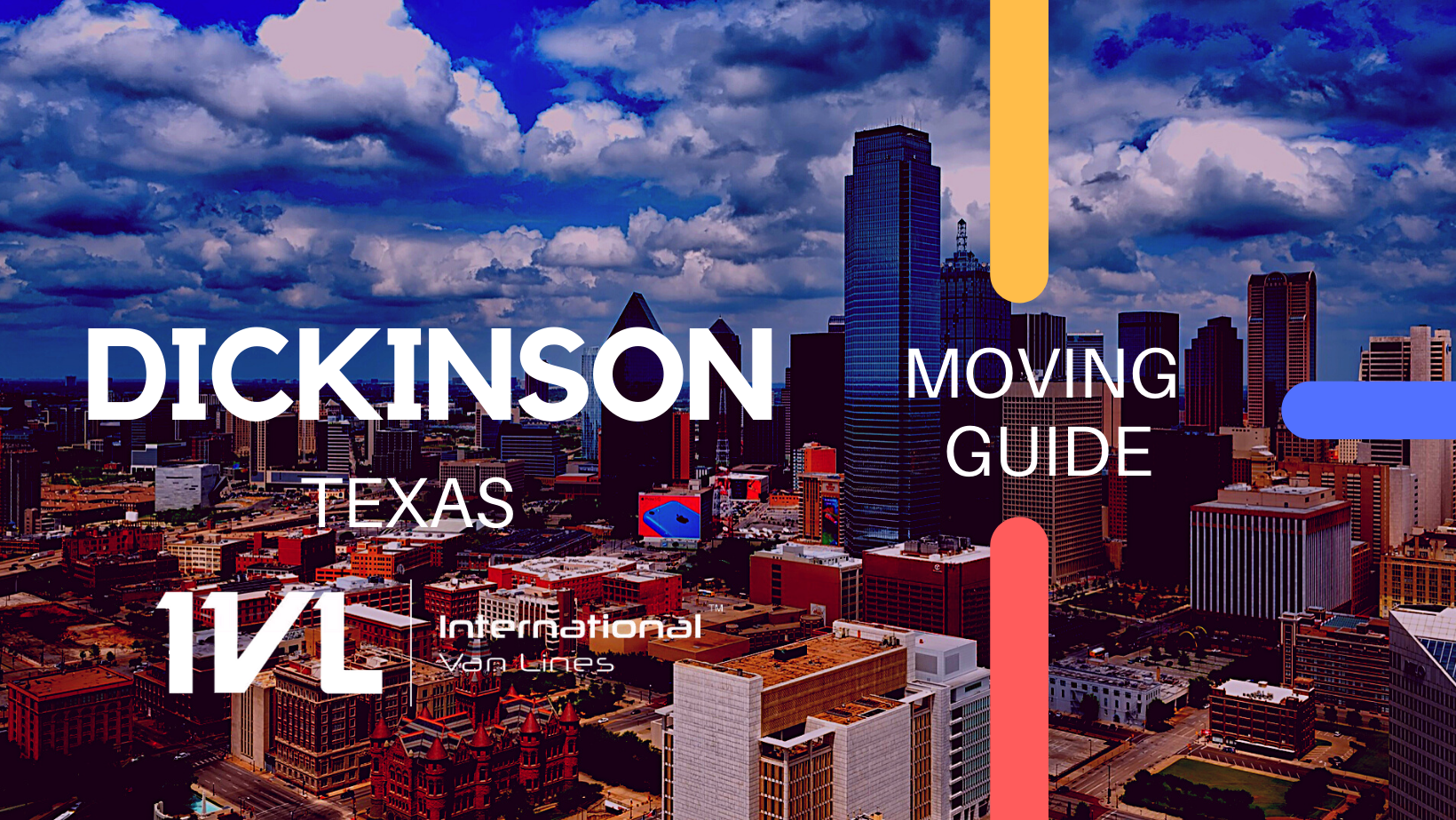 Dickinson Texas – Moving Guide
Dickinson is a town in Galveston County, Texas, that is part of the Houston–The Woodlands-Sugar Land metropolis. Dickinson is named after John Dickinson, who was given a piece of land in 1824. Dickinson is 28 miles southeast of Houston and 19 miles northwest of Galveston. The city has a total area of 10.3 square miles, of which 9.9 square miles is land and 0.42 square miles is water, as per the United States Census Bureau. Before 1850, a community had been founded on Dickinson Bayou in this area.

Dickinson was the direct route for the Galveston, Houston, and Henderson Railroad. This line was used to successfully capture Galveston during the American Civil War. Dickinson had three stops on the Galveston–Houston Electric Railway by 1911, and the Oleander Country Club was a common hangout for influential Galveston's.
Temperature year-round weather gives outdoor adventurers plenty of possibilities for good fishing, surfing, jet skiing, hiking, birding, camping, kayaking, and golf. Dickinson offers faster access to countless days of fun and activity, whether boating at Clear Lake or cruising the waters of Galveston Bay. Tourists and locals alike can find exclusive sights, restaurants, and sports within a 25-mile range of Dickinson.
The town is brimming with family-owned small businesses that the locals adore!
Cost of Moving in Dickinson Texas


International Van Lines offers professional moving services in Texas. The below table will give you an idea of how much it would cost you for moving locally in Dickinson Texas.
| Number of Movers | Hourly/With Packing | Hourly/Without Packing |
| --- | --- | --- |
| 3 Movers | $200 | $150 |
| 4 Movers | $250 | $200 |
| 5 Movers | $275 | $225 |
*** Please note, these are general rates. It's recommended that you contact a relocation coordinator for a more accurate moving cost ***
Climate in Dickinson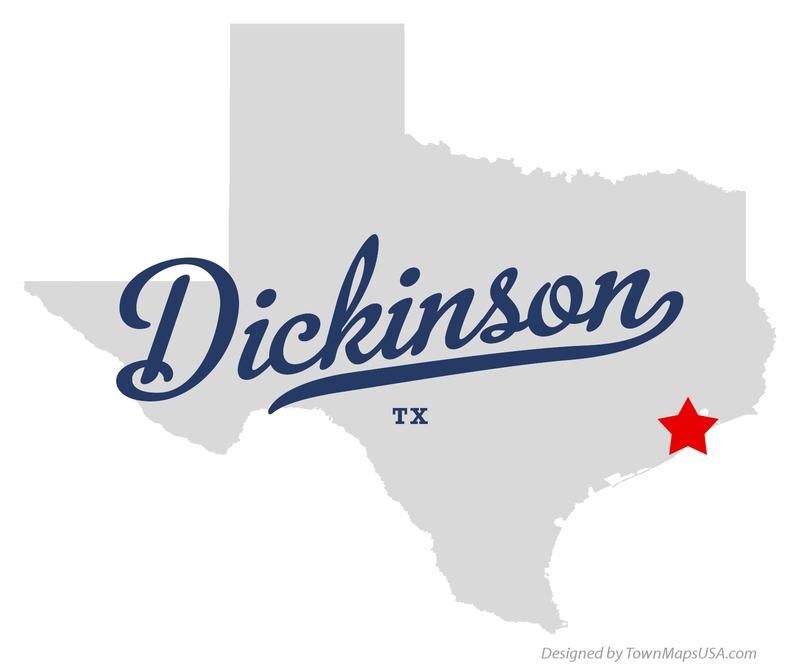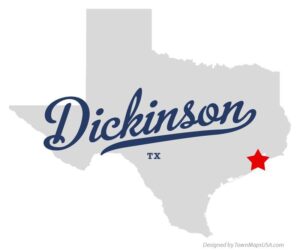 Dickinson, Texas has a humid subtropical climate. On average, Dickinson, Texas receives 55 inches of rain each year while the national average is 38 inches. Dickinson has a median of 202 sunshine days a year, while the number of sunshine days in the United States is 205.
Dickinson's hottest month is August, with a median high temp of 91.1°, making it one of Texas's coolest cities. Dickinson has five pleasant months with high temps ranging from 70 to 85 degrees. April, October, and May are Dickinson's favorite months of the year.
Dickinson experiences the coldest overnight temperatures in January, with a median of 43.2°, which is hotter than the majority of Texas. Dickinson, which is among the coolest places in Texas, has 60.6 days per year with a high temp of over 90°.
There are 9.0 nights a year in Dickinson where the low temperature drops below zero, which is more than most areas in Texas. With 6.1 inches of rain, September is the wet season in Dickinson, while February is the driest with 3.2 inches. Winter is the wettest season, contributing 30% of annual precipitation, while Summer is the driest, accounting for 20%. Dickinson has one of the wettest climates in Texas, with an average rainfall of 54.5 inches.
The wettest month in Dickinson is September, with 9.9 days of rain, and the driest month is April, with just 6.2 rainy days. Dickinson, Texas, has 103.5 rainy days a year, making it one of the wettest cities in the state. Spring is the wettest season, with rain falling 28 percent of the time, and Summer is the driest, with just a 20% chance of rain.
Getting a moving quote in Dickinson Texas
Getting a moving estimate from us is easy. Just give us a call, and we will set up a virtual tour or on-site visit. With offices in TEXAS, it's easy for us to offer last-minute moving services. All local moves will be fully insured and handled by moving professionals.
Education in Dickinson
Dickinson has 14 public schools. The median cost of education in Dickinson is $9,177 per student while the national average is $12,383. Each teacher has 17 students, the librarian has 911 students, and the counselor has 625 children. Dickinson Independent School District is situated in Dickinson. The Texas Education Agency scored the school district "academically acceptable" in 2009.
The Dickinson Independent School District covers the majority of Dickinson, as well as parts of League City, La Marque, and Texas City, as well as several houses in uninhabited Galveston County.
Economy in Dickinson
Dickinson has a 4.2 percent unemployment rate while the median in the United States is 3.7 percent.
The work market in Dickinson has grown by 3.1 percent in the last year. Future employment growth is expected to be 34.0 percent in the next ten years, which is greater than the US median of 33.5 percent.
Salary in Dickinson
Dickinson residents earn a median of $28,543 a year, the median salary in the United States is $28,555 a year.
– A Dickinson resident's median household income is $67,083 per year and the median annual salary in the United States is $53,482.
Population in Dickinson
Dickinson has a population of 19,874 people. The population density is 1,967 people per square mile. Dickinson's median age is 36, while the national average is 37.4. Dickinson has a population density of 3.0 people per household, compared to 2.6 in the United States.
1.56.5 percent of Dickinson residents are white
2.26.3 percent of respondents say Hispanic ethnicity
3.13.1 percent are black
4.1.8 percent are Two or More Races
5.1.5 percent are Asian
6.0.1 percent of the population is Hawaiian, Pacific Islander
Housing in Dickinson
Dickinson's median home price is $177,500. In the last ten years, home values have increased by 41.8 percent. Dickinson's home values have increased by 9.0 percent.
Average Age of Home- On average Dickinson's commercial property is 37 years old.
The Dickinson Rental Market – Renters account for 26.7 percent of Dickinson's population, with 3.0 percent of Dickinson's houses and apartments available for sale.
Best Movers in Dickinson Texas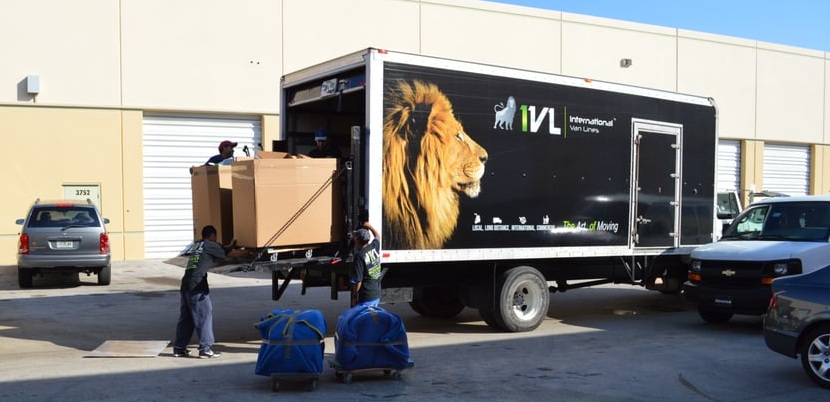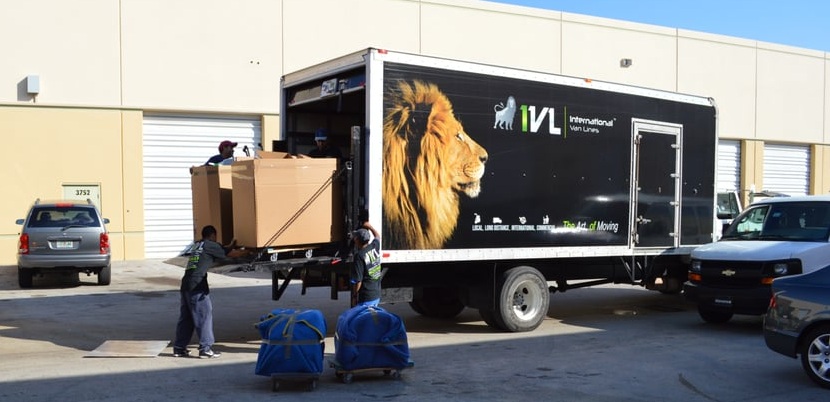 Best Moving Company for 2021 – International Van Lines has been awarded on Newsweek's list of America's Best Customer Service 2021 in the "Moving" category.
This prestigious award is presented by Newsweek and Statista Inc., the world-leading statistics portal and industry ranking provider.
The awards list was announced on October 14th, 2020, and can currently be viewed on Newsweek's website. You can also check the certificate here.
GET FREE QUOTE
Traveling in Dickinson
From 2010, the average American travel time has become longer. Dickinson's typical one-way commute is 29.5 minutes which is more than the median of 26.4 mins in the United States.
Dickinson residents use the following methods to get to work:
– 78.8% drive their own car alone;
-15.8% share car;
-2.2 percent operate from home;
-0.3 percent use public transportation
Airport in Dickinson


1.William P. Hobby Airport is the closest major airport. Domestic flights are available from Houston, Texas, and the airport is 22 miles from Dickinson, Texas.
2.Another big airport is George Bush Intercontinental Airport which is 50 miles from Dickinson, Texas and serves international and domestic flights.
3.Ellington Field is 20 miles away from Dickinson.
4.Baytown Airport is 28 miles away from Dickinson.
5.Houston Southwest Airport is 37 miles away from Dickinson
6.Scholes International Airport is 22 miles away from Dickinson
7.Scholes International Airport is 22 miles away from Dickinson
Port in Dickinson Texas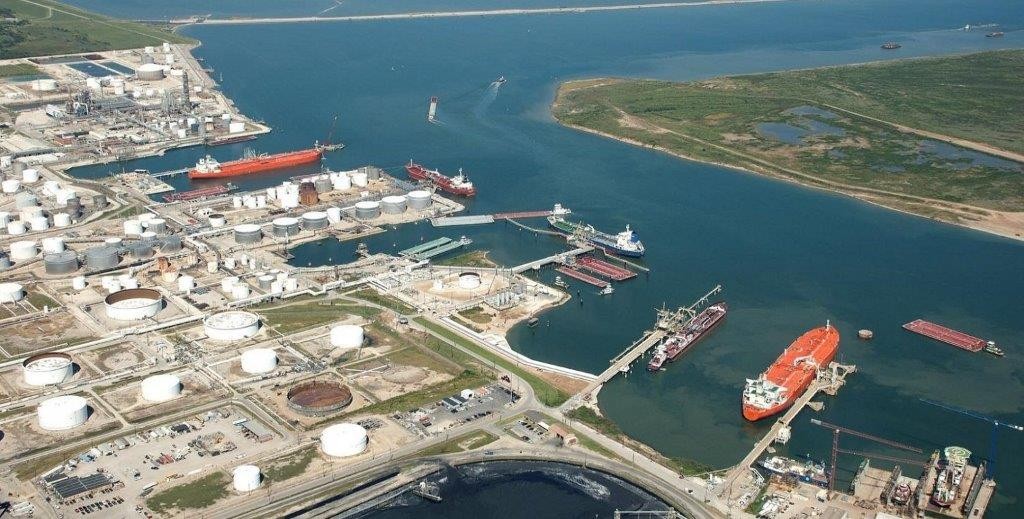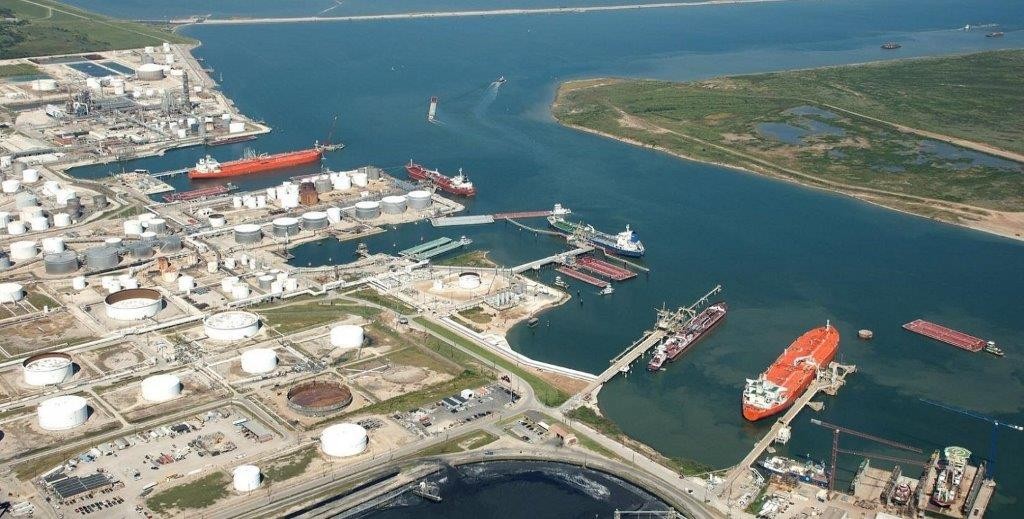 The Port of Texas City is 3 miles from the city and is the 8th biggest port in the United States, as well as the 3rd biggest in Texas, with waterborne tonnage totaling 78 million net tonnes. With 850 acres of port facilities, the Port of Galveston is 23 miles from the area. On the north side of Galveston Island, it is situated on the Gulf Intra-coastal Waterway.
The port can handle all forms of cargo and also acts as a consumer cruise ship terminal for Caribbean cruise ships.
Highway
Dickinson, which is centered on Interstate 45, has easy access to all of southeast Texas' major highways.
Important Places in Dickinson Texas
College of the Mainland
Texas City's College of the Mainland is a public community college. Its title comes from its position in Galveston County, Texas, on the "mainland." College of the Mainland offers a range of fully accredited associate degrees and qualifications in fields such as process technology, medical care, and general studies.
Dickinson Bayou


Dickinson Bayou is located in the San Jacinto-Brazos Coastal Basin in southeast Texas. Dickinson Bayou emerges two miles northeast of Alvin in northwestern Galveston County and flows east for over 20 miles, ending just south of San Leon and a mile east of the Southern Pacific Railroad.
The metro area of Dickinson, Texas, contains the largest concentration of tributaries. Gum Bayou, Benson Bayou, Magnolia Bayou, Bordens Gully, Cedar Creek, and LaFlore's Bayou are some of the main tributaries that flow into Dickinson Bayou.
Fishing is a common pastime among visitors to Dickinson Bayou. During dry summers, the water becomes saltier, attracting a variety of small saltwater fish not normally found in brackish water. It includes ladyfish, redfish, croaker, piggy perch, and a rare speckled trout. Flounder can be found in the bayou section nearest to the bay during the winter months.
In the lower reaches of the bayou, spring brings out small largemouth bass and catfish. Every Christmas, the Dickinson Festival of Lights takes place at Paul Hopkins Park on the bayou. When 1 million lights reflect off the bayou's muddy waters it is a wonderful sight to behold.
Dickinson (Carnegie Area) Public Library


The Dickinson (Carnegie Area) Public Library, located on 3rd St. W. in Dickinson, North Dakota, was established in 1909 with a $12,500 Carnegie grant. In 2008, it was added to the National Register of Historic Places. And delivers the greatest quality informational, academic, sports, and social resources to citizens of all age groups in the greater Dickinson region.
Paul Hopkins Park


Paul Hopkins Park is situated on FM517 on the route to the center of Dickinson and managed and run by Galveston County. A canoe launch, multi-purpose pathway, picnic ground, pavilion with guaranteed 10 tables, play, restrooms, and pier are all part of the eleven-acre park.
Hotels in Dickinson Texas
1.Days Inn by Wyndham Dickinson TX
3710 Gulf Fwy, Dickinson, TX 77539, United States•
Ph: +1 281-534-9800
2. Palace Inn – Dickinson
3515 W Hughes Ln, Dickinson, TX 77539, United States•
Ph: +1 281-678-8477
3.Dickinson Hotel
2514 Hill Ave, Dickinson, TX 77539, United States•
Ph: +1 281-337-7242
4.Benson Cottage
Dickinson, 77539, United States of America
Did you know?


GET FREE QUOTE