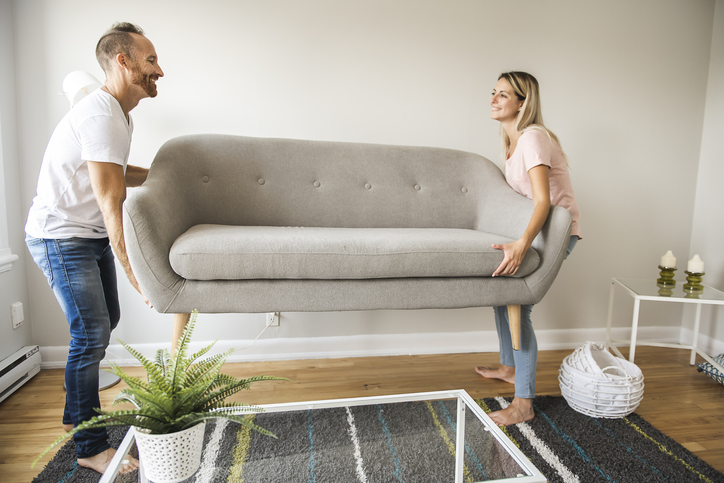 Are you looking to get a moving quote to Canada? If so, you've come to the right place.
Canada has become a more desirable destination than ever. Some of the top reasons people flock to Canada are multiculturalism, quality of life, safety, and a thriving economy.
Moving to Canada is relatively inexpensive compared to many destinations abroad.
If you're looking for a moving quote, we can help, but before you submit your request, you should familiarize yourself with the process.
Read more: How much will it cost to move overseas
How to get a moving quote to Canada
Quick answer: You'll need to find an international moving company that services the US to Canada moves. It's always best to get up to three moving quotes for comparison, but not much more. Make sure a company has the experience and resources to service your move correctly.
Reputation: If you're looking to get a moving quote to Canada, you should check the company's reputation. Online reviews can be good insight but not the holy grail. Keep in mind that a larger company in business for years will have more complaints than a company just starting.
Knowledge: If you speak with a moving company and they can't answer direct questions, you should move on. Moving abroad shouldn't be taken lightly. A mover should be aware of all aspects of your move. There are questions you should ask international moving companies.
Cost: We're all looking for the best deal, but that should not apply to moving. Moving quotes to Canada should not be too far off from each other as long as services are comparable.
Pro tip: Visit the Canadian Customs website to learn more.
Cost of moving from the US to Canada
Quick Answer: The average cost of moving from the US to Canada is $4500 to $6000. The size or weight of your move will have the most significant impact on price.
You should always request a minimum of three moving quotes from reputable moving companies that maintain a solid reputation. If a quote seems too good, it may be. Make sure you ask your mover all the right questions, including years in business, process, etc.
Moving to a new country is an exciting but daunting task. There are many things to think about, from finding a new home to shipping your belongings.
Moving companies will consider the distance of the move, the size of your home, and the number of belongings you have. They'll also need to know whether you're moving to a big city or a rural area. With all of this information, they'll be able to give you an accurate quote for your move.
Should I self-pack for a move to Canada?
Self-packing can affect your insurance options. Before you get a moving quote to Canada, you should speak with the international moving company to learn more about their coverage.
Packing for an international move can be a daunting task, but a few simple tips can make the process much easier. First, it's essential to start early and create a packing timeline. It will help you to stay organized and avoid last-minute scrambling.
Next, be sure to declutter your home before packing; this will save you time and effort in the long run. Once you've sorted through your belongings, it's time to start packing. Begin with more oversized items such as furniture and appliances, and then move on to smaller clothes and dishes.
Be sure to label all of your boxes clearly, and consider using luggage with built-in wheels for easy transport. With a little planning and organization, packing for a move to Canada can be somewhat easy.
How to save money on your move
Moving can be expensive, but there are ways to cut costs and save money. One of the best ways to save is planning and getting organized. Start by making a list of everything you need to do and giving yourself plenty of time to get it done.
Planning will help you avoid last-minute charges like looking for a mover last minute or not finding the right packing supplies. You can also save by purging your belongings and getting rid of anything you don't need. The less stuff you have, the cheaper it will be to move.
Finally, don't forget to compare prices and get multiple quotes before making any decisions. You can make sure you're getting the best deal possible on your move by doing your homework. If you're looking to get a moving quote to Canada, make sure it's from a reputable company.
Should I get moving insurance?
If you're planning on moving anytime soon, you may be wondering whether or not you should get moving insurance for your household goods.
While it's not required, there are a few things to consider that may help you decide. First, think about the value of your belongings. If you have expensive items such as electronics or jewelry, it may be worth it to insure them if they are lost or damaged during the move.
Second, consider the likelihood of something going wrong. If you're moving long-distance, there's a greater chance that something could happen to your belongings in transit. However, the risk is much lower if you're moving across town. Finally, ask yourself how much peace of mind you want during the move.
Most moving companies offer a level of insurance that will cover the value of your household goods. When you get a moving quote to Canada, you should always ask about insurance.
Cost of shipping a car to Canada
Quick answer: The average cost of shipping a car to Canada is $1500 to $2500. The vehicle size and service will have the most significant impact on price.
If you're shipping household goods and a car, they will be on separate trucks. Your vehicle cannot be used as a vessel to transport household goods.
There are ways of reducing costs by dropping the car off and picking it up from a nearby terminal. It's always best to speak with the mover of your choice about the details of your move.
Canadian customs process
If you're moving to Canada, you'll want to be prepared for the customs clearance process. Before your goods can be released from the terminal, you'll need to provide a list of all the items you're bringing with you. However, any experienced moving company can help you with the process.
You'll also need to declare any food items or alcohol you're bringing. Once customs have cleared your goods, you'll be able to move them into your new home.
However, it's important to note that there are some restrictions on what you can bring into the country. For example, weapons and illegal drugs are not allowed. If you have any questions about the customs clearance process, contact a moving company or the Canadian government for more information.
Read more: Moving to Canada in 2022
Things to do in Canada
There's no shortage of fun things to do in Canada. There's something for everyone, from exploring the great outdoors to taking in some world-class culture. Here are just a few of the many fun things you can do in Canada:
– Go camping or hiking in one of the country's spectacular national parks.
– Visit Montreal or Toronto and explore the bustling cosmopolitan atmosphere.
– Take a road trip along the world-famous Trans-Canada Highway.
– Sample some of the delicious locally produced food and wine.
– Enjoy the exhilarating experience of dog sledding or skiing in the Rocky Mountains.
Whatever your interests, you'll find plenty of fun things to do in Canada. Moving to Canada is a great choice, and you should have fun with it instead than stressing out over the process.
Conclusion
Call us now if you're looking for a reliable and affordable moving company to help with your relocation to Canada. We have a wide range of services available to meet your needs, and our experienced team is ready to get started on your move today. You can request a moving quote online or call us at 877-647-1336.