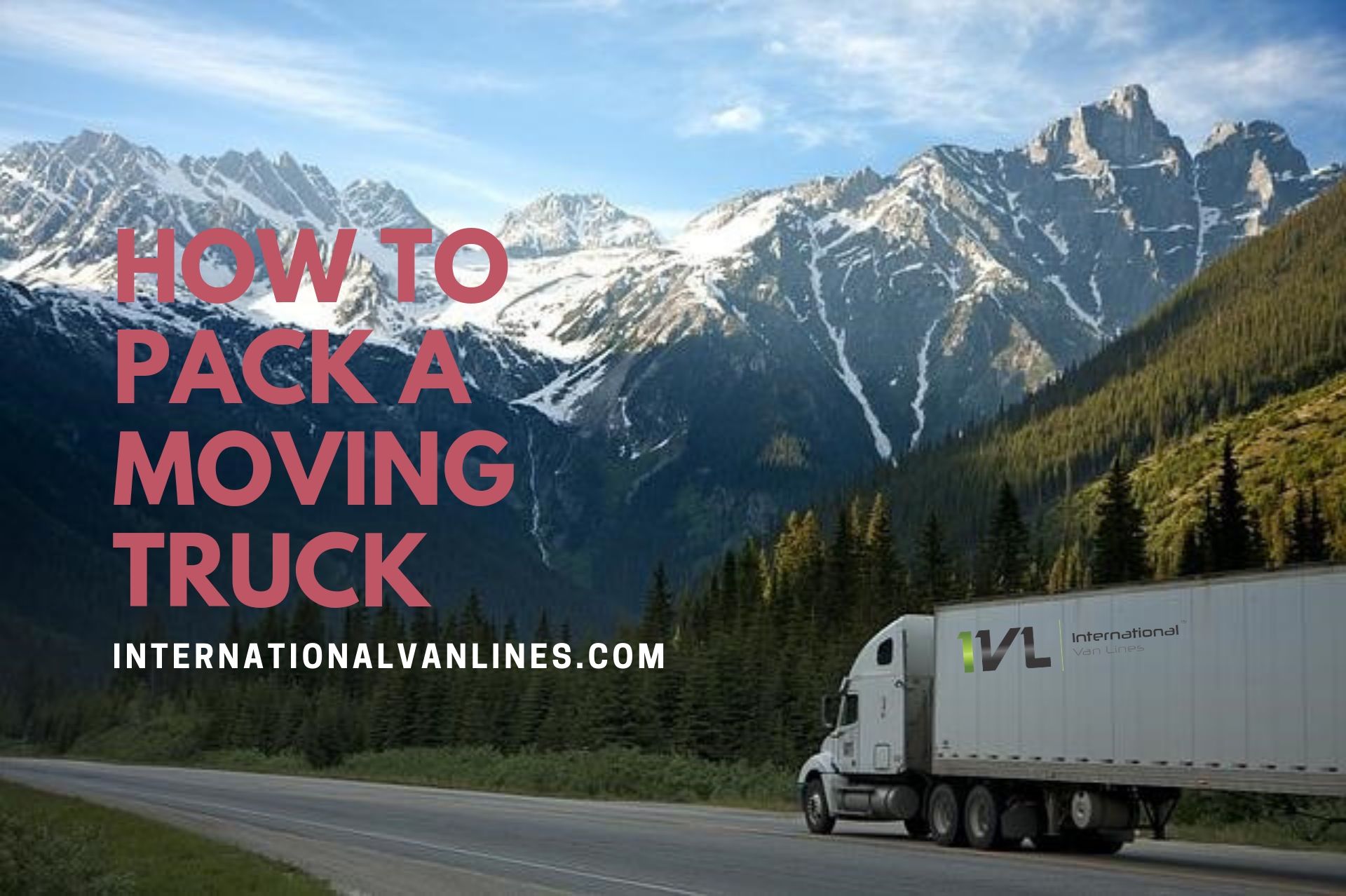 Are you on the verge of preparing for a relocation? Let's face it – if you're going to pack a moving truck, you need to be prepared for something of an ordeal. After all, there are quite a few things you'll need to think about. From the utilization of moving supplies to the correct placing of your furniture inside; there's certainly a lot to consider. But if you use the space inside the rental van with maximum efficiency, you'll be saving yourself a lot of hassle; including minimal driving back and forth between your old home and the new.
Plus, if you're not hiring a moving company but simply renting a van; you'll need to know how to distribute all of the weight in the truck evenly. Also, you'll need to know what to do to completely secure your belongings and prevent damage. Naturally, all of this may seem a bit overwhelming. But fear not – we've got a handy guide right here!
The right size truck
As we've mentioned above, if you're going to a pack a moving truck for a relocation, you'll have to think about quite a few things. Firstly, you'll need to find the right equipment to pack your electronics with ease; not to mention buying all of the packing materials. But before all of that, there's something else that you need to think about; something that's crucial. That's right – you'll need to rent your moving truck on time. Depending on when you choose to move, you may face a shortage of available rentals; especially in the summer, when most people move. That's why you want to do this on time; at least a month before moving day.
Once you start browsing, you'll realize that there are a lot of options at your disposal. You'll find that rental companies offer all kinds of sizes you can pick from, according to your needs. There are tiny cargo vans and bigger trucks, and choosing the right size is important. You don't want to rent a truck that's too small for your household items. Sure, tinier vans are far cheaper to rent, but that's not the only thing that's important here. If you get a smaller truck, you'll have to take additional trips and waste a lot of money and time. Most rental companies offer size guidelines which you can read, to make an informed choice. If you still can't make up your mind, you should call a representative from the company to help you out.
Getting the right supplies
Before you can start to pack a moving truck, there's something you need to do – pack your items themselves. Obviously, buying the needed packing supplies in order to move your stuff can be a chore; but it's an important one, after all. You definitely need to get the right supplies, if you want to have a flawless relocation. That means purchasing enough furniture pads, moving boxes, padding and packing protection, etc.
And packing protection is the pinnacle of a successful move, make no mistake about that. This is the one thing that will ensure none of your items shift or get damaged during shipping. If you've got any gaps between your belongings and the boxes, make sure you utilize moving blankets and another padding to fill them. The last thing you want is your things rumbling around during a nasty turn. Additionally, you'll need to get a mattress bag and cover the mattress, if you don't want it damaged or stained in shipping. Lastly, get a bunch of moving straps, to secure everything in place.
Get your friends to help out
If you're going to rent and pack a moving truck all on your own, our advice is – don't do it on your own. While hiring a moving company would probably be the best course of action, if you're determined to do it by yourself; make sure to call up a bunch of people to help you out. Trust us, calling some of your family and friends will make your life much easier once moving day rolls around. The last thing you want is to carry heavy boxes with no one to help or lift bulky furniture and other items. Not only will the relocation take what seems like a lifetime to be completed, but you also risk injuring yourself; which is obviously something to avoid.
On the other hand, if you have someone to help you out, everything will be a much smoother process. And plus, you'll end up saving a ton of money, because you'll be renting your moving truck for a shorter period of time. You'll know exactly what to expect on moving day, in terms of needed money and time. It's an all-around good decision, and there's no shame in asking for help.
Start with the biggest stuff
So, all of your packing is completed, the preparations are in place; you're ready to pack a moving truck. But as with everything else in life, the real question is – where to begin? If you ask us, you should definitely start loading the bulkiest and most significant things first. That means any large appliances, like fridges, dryers, washers, etc. And then, you can move onto the mattresses, as well as other heavy furniture. Especially take care to load stuff like couches and tables first, because they'll take up the most space; while simultaneously being the least flexible.
Try to keep these items at the bottom of the truck. As you can never be certain that something won't shift inside while you're driving, you don't want these heavy things being at the top. In that scenario, they could crush the rest of your stuff.