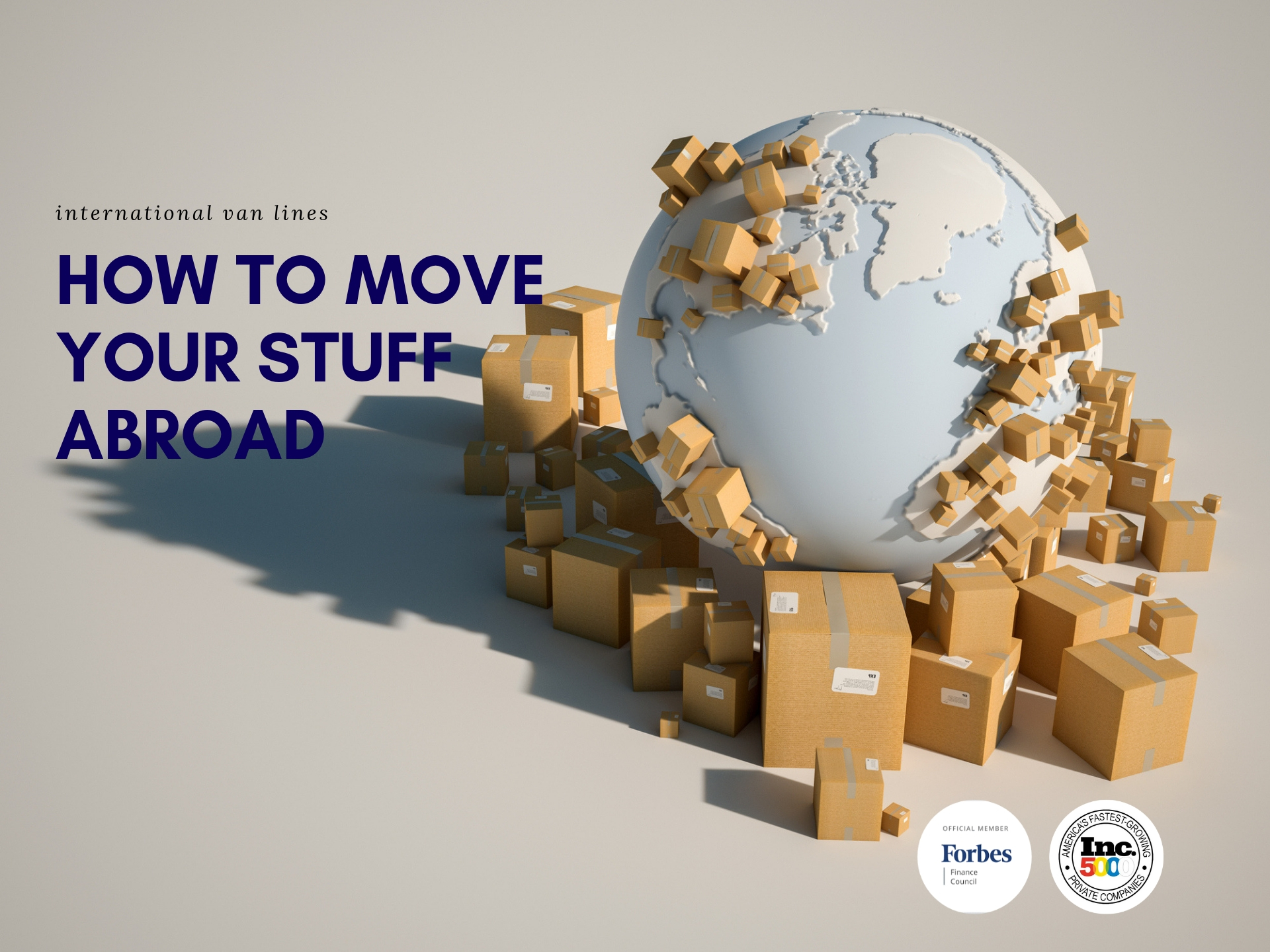 Tips and information on how to move your stuff abroad and save money
Moving abroad is an exciting endeavor that many won't experience in their lifetime. However, there is a lot that goes into planning, and moving your stuff abroad is one of them. In this article, we will cover some frequently asked questions and provide tips on how to make your experience smooth. If you have any questions on how to move your stuff abroad, you can contact any one of our international relocation coordinators.
Where do I start?
The first step into moving your stuff abroad is to figure what you're moving. We get hundreds of calls each year from people that want an international moving quote, but they're not sure what they're sending. For any company to give you an accurate quote, it will need an article list. Moving is a great time to purge, so start getting rid of unwanted items. It will help you stay organized and minimize the international moving cost.
The second thing is the service. With international shipping, you will have options. The options are – door to door, door to port, port to port, and port to door service. We usually recommend door to door because it's the most convenient. However, if you're on a budget or have knowledge of shipping, then any of the other services would suffice. You should speak with a relocation specialist narrow down the details.

How do I pack for an international move?
Packing for an international move is much like packing for a domestic move. For smaller heavier items we would suggest using book boxes, and for clothing items, you can use wardrobe boxes. You can purchase packing material at any local department store like Walmart, Home Depot, or Lowes. You can also purchase packing material directly from our website. Keep in mind that the shipping company will palletize and shrink wrap all of your boxes before loading the container. If you have furniture, you will not be able to self-pack those items. A professional would need to come pack for liability reason. You can also check out this article on packing for an international move.
Who licenses international shipping companies?
If you're moving abroad, you will want to check the Federal Maritime Commission website for licensing. A shipping company must have a freight forwarder or NVOCC license and maintain a bond for $75,000. Don't overlook this step. If you have any questions on how to move your stuff abroad, feel free to contact us anytime.
What is the cheapest way to ship overseas?
The cost of your move will depend on how much stuff you have. If you're only shipping a few boxes, then companies like UPS or FedEx may be a good option. We offer an 80 percent discount off their tariff so you can contact us as well. Now, if you're moving a household or boxes and furniture, then a freight forwarder would be your best choice. Ocean freight is the most economical way to get your things to its final destination.
How do I move my pet(s) aborad?
The first step is you have to check with the consulate to make sure it's okay. We would also recommend assessing the living environment to ensure your pet's safety. Depending on the size of your pet, you may have the option to bring him/her on the airline. If not, there are pet shipping companies like Air Animal that can walk you through the process.
How do I ship my car abroad?
If you're moving your car overseas, you will need the original title. There are a couple of shipping options you can choose from. The least expensive way to ship your vehicle is called a roll on roll off service is also known as RORO. A RORO service is when you drive the car to the port and pick it up from the port of destination. The other options are shipping your vehicle in a container. Although it will cost more, your vehicle will be enclosed in a container which is ideal for higher-end vehicles. If you need an international auto shipping quote, click here.
What paperwork is needed when moving abroad?
When moving abroad you will need a copy of your passport, shipping information, and inventory list. Any freight forwarder can handle the customs clearance for you unless you chose a port to pick up which then you will have to do customs documentation and pay them directly.
How do I prepare to move abroad?
Make sure to get your paperwork in order.
Create a budget.
Check customs and port requirements.
Familiarize yourself with the language and culture.
Choose a close friend or family member to be your U.S. point person.