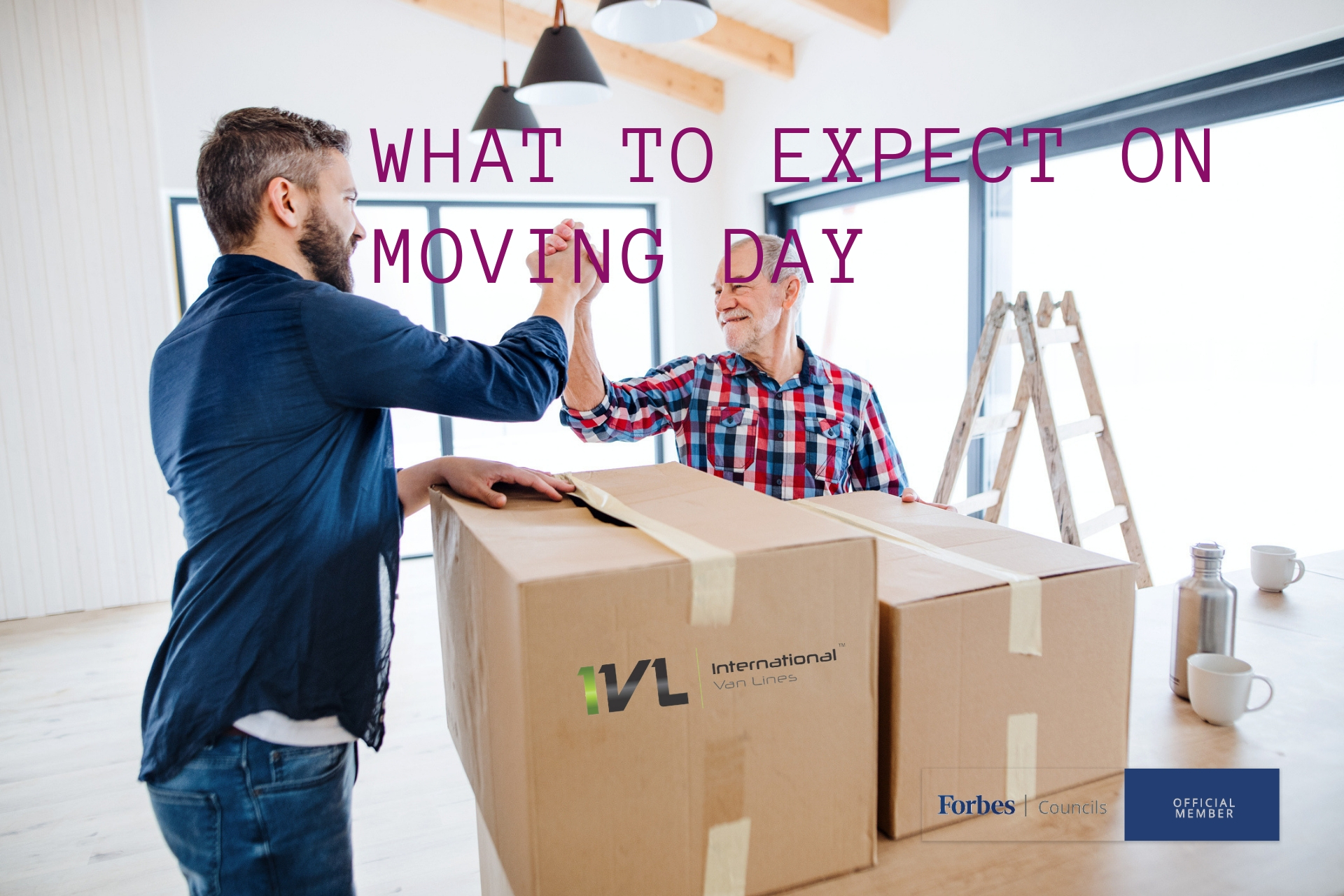 What to expect on moving day and how to prep
It's been said that moving is in the top 5 most stressful things that someone will do in a lifetime. Knowing what to expect on moving day can save you time, money and help relieve some of the stress. Every move is different, but in this article, we will cover the general questions that we get about moving, what to expect on moving day, and how to avoid problems with your movers. Remember, that being a mover is back-breaking work so it's essential to understand how to treat movers so you can have the best moving experience possible.
How many movers should I expect?
The quantity of movers that will show up is dependant on the size of your move and the complexity. If you're moving a one-bedroom home, you will most likely have two movers, whereas if you're moving 3 or 4 bedroom home, you will have up to 5. Every company operates differently, but you should ask your mover. The more help that you have, the quicker and more efficient your move will be. Keep in mind that the more movers you have, the more expenses a company will incur. Sometimes moving companies will try and send the bare minimum to maximize profits. It's good to know what to expect before moving day so you can time it accordingly.
One bedroom: 2 movers
Two-bedroom home: 3 movers
Three bedroom home: 3 to 4 movers
Five bedroom home: 3 to 5 movers
Should I empty drawers before moving a dresser?
One of the most common questions we get is "should I empty my dresser drawers before moving day." We recommend emptying the dressers of any sentimental or high-value items like jewelry. However, it's easier for all parties involved to leave things like clothing in the drawers. It will reduce the cost by minimizing the box count and work required. There will be more than one mover on the job, so chances are they will be able to lift and wrap the dresser. The moving crew will also make sure that the drawers are sealed and taped, so they don't open in transit. You can also check out this article on how to pack for a move.
Am I supposed to help or direct the movers?
You are about to pay good money to have professional movers and packers handle your goods so you should not help them. However, if you want to direct the movers, you can do that, but there is a way to do it. There will be a foreman assigned to your move, which is in charge of all workers. If you have any specific requests speak with the foreman on moving day and he will get the job done for you. Under no circumstances should you start barking orders at the movers themselves. Whether you're moving down the street or cross country, you may have to deal with them again, so be polite.
What should I do if my movers are late?
Some people tend to get frantic on moving day, but you should always try and keep your poise. If the movers are running late, you should call your relocation coordinator and ask to speak with a manager. If movers are running late, it could be due to a mechanical issue, schedule issue, or whether. A quality moving company will most likely offer you some compensation for the hassle. It's always good to give them the benefit of the doubt and stay calm. Moving is already stressful, and there is no need to stress yourself out even more. Now, if the issue gets out of control, you can contact the Department of Transportation, which is the governing agency for movers.
Should I tip the mover, if so, how much?
Tipping your movers is an option and not an obligation. Movers get paid an average of $15-$17 per hour, so any tip that you provide is much appreciated. However, if you feel that they're slacking or didn't meet your expectation, then you should not reward them. We suggest letting the guys know before they start that you will be leaving them a tip. You can also offer to buy them lunch which will help minimize their downtime.
Half-day (4-hour move): $25 per mover
Full-day (8-hour move): $40 per mover
Complicated move: $50-$70 per mover
I paid for full packing. Will the movers pack everything?
If you're paying for a full-service move which includes packing then yes, they will pack everything. However, we always suggest packing any sentimental or high values items for safety. If you have any jewelry, laptops, passports, etc. we recommend bringing those items with you. It's always better to be safe than sorry.
How long will the movers be at my house?
There is no way of telling exactly how long a move will take, but there are some basic guidelines you can use. If you have a significant move that requires full-packing, then you can expect the guys to be there all day and possibly a second day. You can use the below guide to estimate how long the movers will be at your house.
One bedroom: 3 to 5 hours
Two bedrooms: 4 to 6 hours
Three-bedroom: 5 to 8 hours
Four bedrooms: 7-10 hours
Five bedrooms: 8-12 hours
What should I do with the food in the refrigerator?
If you're moving nearby, then the movers can pack and deliver the food for you. However, if you're moving long-distance, they will only take non-perishable food items. You can either dispose of the refrigerated food, or some moving companies work with Move for Hunger and will take them off your hands.
What should I do if the movers are rude and doing a bad job?
Every now an again people come across rude movers or movers that are doing a bad job. If you find yourself in this situation, don't take it upon your hands to get into it with them. The first thing you should do is speak with the foreman and let him know what's going on. If things don't change, then contact the moving companies office and ask to speak with a manager. Any quality moving company will handle the issue for you, either by replacing the mover or speaking to him or her to correct it. If you feel that the problem is not being handled correctly, you will always have the option of canceling your move for a full refund and finding another moving company.
Is it normal for a moving company to show up in a rental truck?
If a moving company shows up in rental, don't freak out. It's not a standard or ideal situation, but remember there could have been a mechanical issue with the truck they had assigned to your move. In most cases, moving companies will show up with a branded vehicle. However, rentals are used if there is a problem. A rental truck can do the same things as a branded truck, so it comes down to their professionalism and work ethic.
The movers damaged my property, what should I do?
From time to time movers can accidentally damage property. It can happen by the driver hitting something, damaging your floors or walls. If you find yourself in this siutation stay calm. Moving companies are required by law to have property and casualty insurance which will cover the damaged property. Immediately take photos of the damage and contact the office of the mover you hired. They will start the claims process and get it handled right away.