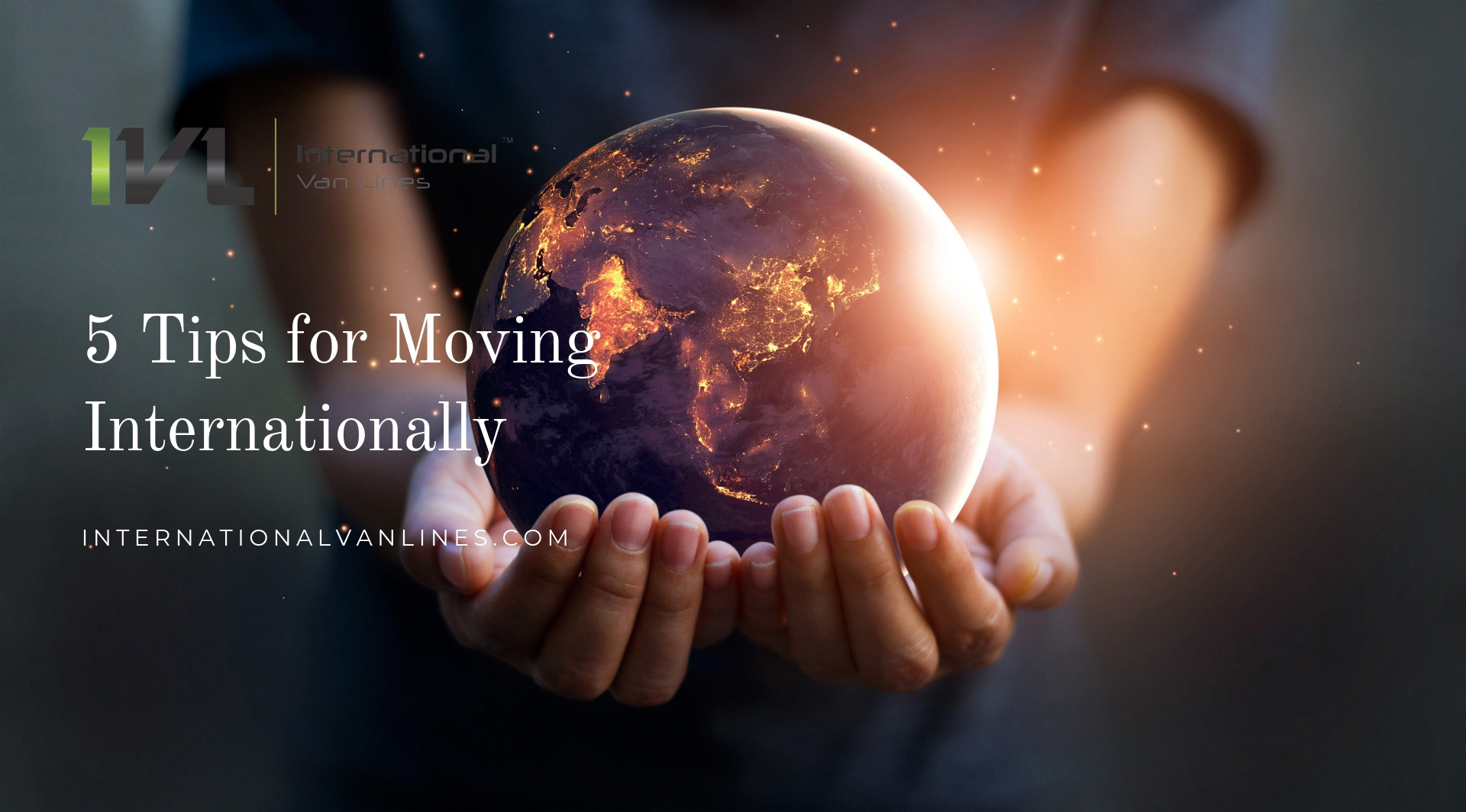 5 Tips for Moving Internationally
International Moving doesn't have to take a toll on you. Moving, in general, is stressful, but having the right knowledge can save yourself from a headache. Regardless of where you're moving overseas, these simple tips will help you find the right mover for your specific needs. You can also check out this article on packing for an international move.
Tip 1: Narrow down what you're moving
We get hundreds of calls from people looking for a moving quote but haven't decided what they're shipping. Relocating is a great time to purge. Before you start making calls start getting rid of items you don't need or at least have an idea. If you haven't used it in a year, then you probably won't. It's easy to want to hold on to things, but remember it will make your life less complicated and decrease the cost of hiring an international moving company. Here is a moving checklist you can use to help you prep.
You can hold a garage sale.
Contact local charities that will pick up your unwanted items for free.
List some items on eBay or Craig List.
Give stuff away to whoever is willing to pick them up.
Tip 2: Spend time and find the right company
International moving is a niche. Just because a mover claims they offer overseas moving doesn't mean they have the experience and knowledge. We get calls from moving companies all the time. They ask if they can "broker" the move to us. An international moving company must be lisenced by the Federal Maritime Commission and hold the proper bond for $75,000. You can check the list of lisenced companies here.
A quick Google search will reveal how an international moving company conducts itself. It's always important to check online reviews, contact referrals and feels comfortable. If you think that you're speaking to someone who wants your money, find a new company. Moving overseas requires time, patience, and there are always tons of questions that need to be answered.
Tip 3: Understand your estimate (moving overseas)
There are several types of services when it comes to moving internationally. The most common is a full door to door service, which is exactly as it sounds. The second option is a door to port service. On a door to port service, the shipper (you) would be responsible for customs clearance, port fees and THC (terminal handling charges) at the port of entry. You must understand what that entails before you decide to pick up from the port. Any knowledgeable overseas moving company can explain it in details. You can check out this article on the average cost of an international move.
When speaking to an international moving company, you should always ask about additional charges. Some companies will have a fine print which will show exclusions. The most common fees that we see left out of quotes are tax, duties, port charges, and THC charges if a company can't cover the costs on your behalf you should at least know what to expect so there are no surprises when you get to your final destination.
Tip 4: Educate yourself on your final destination
If you're moving back home, chances are you're familiar with your final destination. However, if you're moving to a new country, it's essential to educate yourself on the place you're moving, culture, food, etc. We always recommend doing some research before you commit. We work with a lot of large corporation that relocates employees. They will have us provide language training, cultural training, and more. They want their employees to educate themselves before making such a big decision. We've had an unfortunate situation where a client will move to a new country and want to come back home right away.
Tip 5: If you're moving internationally get insurance
When shipping your household goods overseas it's recommended to purchase additional insurance. Insurance does not come with the move so if something goes missing or gets damaged you will have no reimbursement. Most international moving companies offer marine insurance. You will have the option of all risk insurance or total loss insurance. The cost ranges from 2-4% of the value of your goods. All risk insurance will cover all loss and damage whereas a total loss will only cover the complete loss of your shipment. If you have any questions or need advice on moving internationally please feel free to contact us at any time.