We are movers in Coral Springs, FL. Located in the Coral Springs Corporate Park, IVL is your premier local mover. IVL is rated #1 by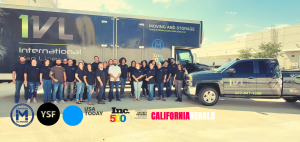 several third-party consumer groups and has been featured in the INC500 as America's fastest-growing company. In addition to local moving, we also provide long-distance and international moving. Learn more about our local moving services here.
Our moving services in Coral Springs include but are not limited to full packing, disassembly, reassembly, storage, and more.  All moves will come with full insurance coverage and a team of quality movers who take pride in their work. Whether you're moving to a nearby home or abroad, International Van Lines can help. We're your movers in Coral Springs, FL.