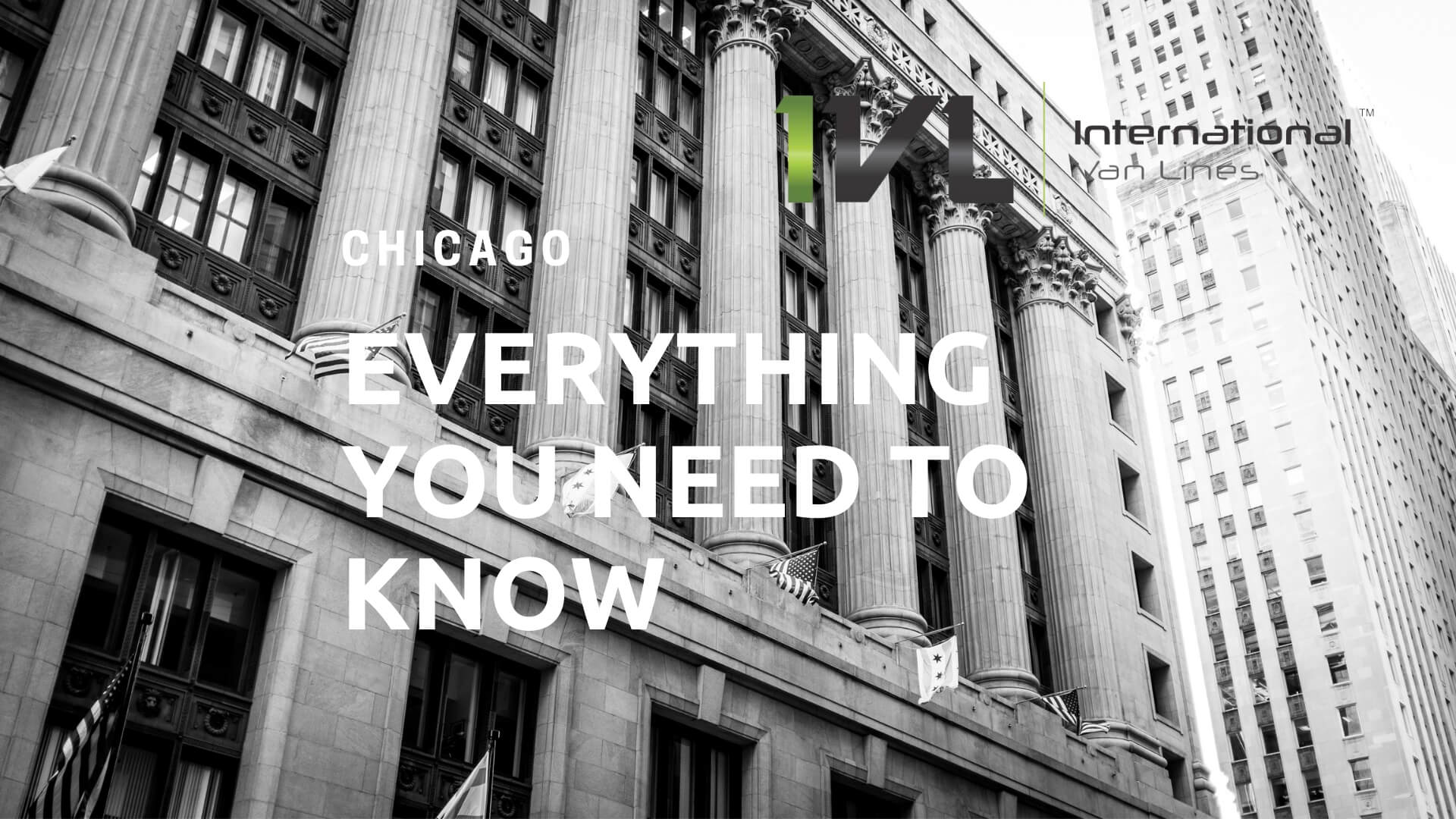 Everything You Need to Know When Moving and Living in Chicago
Everything You Need to Know When Moving and Living in Chicago. For visitors to the United States, Chicago always makes the Top 4 of most visited cities. However, for many expats, Chicago is widely considered the second most popular destination after New York. While the prevailing trend over the past few decades have seen Americans expats leaving the country for new opportunities. There is a growing number of foreign expats moving to Chicago. At first glance, Chicago might seem like an unlikely choice for expats. However, the city boasts some of the best things America has to offer. In addition, there are great work opportunities, decent cost of living, an excellent education system.
If you're an expat looking to move to the United States to take advantage of better opportunities, Chicago could be a great destination. However, moving is not without its challenges and hassles. This expat guide would give you some of the tips you need to know to have a fantastic time moving and living in Chicago.
Chicago City Overview
Chicago is unlike any other U.S. city. The third-largest city is home to 2.72 million diverse residents living in 100 neighborhoods, enjoying 600 parks and green spaces, 8 major league sports teams, 7,300 restaurants and food places, 472 theaters, cinemas, concert venues, and art houses, 29 beaches located in 26 miles of open lakefront.
Chicago is a diverse, multicultural city in the heart of the country. The city covers an area of 60,000 hectares and has an elevation of 578 feet (176 meters) above sea level southwest of Lake Michigan. The Chicago and Calumet rivers traverse the city making it an important industrial and commercial hub.
Over the past two decades, Chicago has embarked on a series of reform efforts that include improving education, safety, economics, housing, infrastructure, and the environment in the city. The city has been successful at reforming public schools, improving public safety, improving economic and environmental sustainability, and housing and neighborhood improvements. Everything You Need to Know When Moving and Living in Chicago is in this guide.
Choosing where to live
Once you've decided to move to Chicago, the first major decision you'll need to decide where to live. Chicago has 77 community areas and 100 neighborhoods. In reality, Chicago is made up of city neighborhoods and suburbs. The city offers a wide variety of living options, choose from apartments, condominiums, townhouses, or stand-alone homes on the market. Renting in Chicago is comparatively better than other large cities in the United States. One great place to start your search is by choosing your neighborhood first. Choosing your neighborhood first helps you find a convenient place to live where you can find what you want such as food, schools, and shopping that's close or at a reasonable distance from your
Like many of America's metros, Chicago is a large city. Always consider your travel expenses when choosing a neighborhood, apartment, or house. Choosing a neighborhood where you can walk to work would save you about $100 dollars or more in transportation expenses every month. Choosing a place near the city places you close to the action and this could work for expats who want to see the best activities and events Chicago has to offer. However, if you're looking for a more laid back, relaxed environment, then the suburbs could be the best place for expats who intend to move with their families. Some suburbs like Oak Park, Forest Park, and Evanston are great neighborhoods that are within 14 miles (22.53 kilometers) of Chicago Find out about the different residential areas in and around Chicago and find out the pros and cons.
It is best to do your research in advance to have an idea of which neighborhood, accommodation type, and location fits your needs best. After finding a home or apartment, it's best to get a reputable Chicago-based moving company that meets all your moving and logistics needs. Moving to a new city always comes with its challenges so getting a great moving partner can ease the burdens of relocation. Everything You Need to Know When Moving and Living in Chicago.
Chicago Weather isn't only Windy
Chicago summers are pleasant. The temperatures are about 25 Celsius from June to early September. While the summer is a perfect time to enjoy the outdoors, Chicago's winter season lasts an average of three and a half months from early December to the first week of March. The coldest temperature is in late January with an average temperature of 22°F (-5.5°C) and a high of 33°F (0.5°C). The good news is that warmer temperatures start early in late May lasting up to the third week of September with an average of 73°F (22.8°C). The warmest day is in late July with an average high of 88°F (31°C) and an average low of 71°F (21.7°C).
Compared to London, Singapore, and Mumbai, Chicago's wet season lasts about 7 months from late March to October with the chances of rain ranging from 26% to 37%. On average, the driest months in Chicago are January and February. Because of its close proximity to Lake Michigan, Chicago experiences significant variation in the humidity throughout the year with the muggiest months in summer from June to September and the least muggy month in February. Everything You Need to Know When Moving and Living in Chicago.
Perhaps the most famous climate feature of Chicago is its wind. Winds start to pick-up as early as the first of October and this lasts all the way to May. Wind speeds range from 7.1 to 11.4 miles per hour (11.43kph to 18.35kph). Wind speeds in January can go up to 14.4mph (23.17kph) in January and 4.9mph (7.9kph) during the calmest month of the year in August. The summer months of July, August, and September get warm water temperatures at 65°F (18.3°C) while the winter and spring months of December to May have colder average water temperature at about 43°F (6.1°C).
Cost of Living
With all the great things to do and see, big city living can be expensive. Amazingly, the third biggest metro in the U.S. only ranks number 15 in the most expensive cities in the country.1 Chicagonites pay an average of $2,495 compared to $4,210 for residents of San Francisco and $3,956.11 for residents of New York City. Compared to popular expat destinations, Chicago's rent is 19.98% cheaper than London, 6.33% lower than Singapore, and 25.67% lower than in Hong Kong.
Between renting and buying, expats can take advantage of the healthy real estate market in Chicago and purchase a home if they intend to stay in Chicago long term. One of the downsides of living in the state of Illinois is the higher than average state tax rates. In fact, Illinois has the second most expensive tax system for properties but recent city reforms have shown that the state and local governments have put their taxpayers' money into good use.
Entertainment
Since 2017, Chicago has been named the happiest city with the best eating, drinking, fun activities. It bested Melbourne, Singapore, and Porto with a life satisfaction rating of 89% among its residents. Like other large U.S. cities, expats won't run out of things to do in the Windy City. Chicago is home to a thriving food and drinks culture like no other.
Entertainment and activity-wise Chicago has some of the most fantastic comedy clubs, jazz clubs, movie theaters, in the Midwest. Expats in Chicago can try the yearly open-air outdoor movies located in Chicago's Park District. What's more, the city has some of the best sports franchises in the country. The Chicago sports scene is home to the Bulls, Bears, White Sox, Cubs, Blackhawks, and the Fire.
Moving and Living in Chicago (Moving Services)
Expats who want to explore their career opportunities have to obtain a visa. For visa purposes, U.S. immigrations classify foreigners coming to the United States as either immigrants or non-immigrants.
For expats who want to stay in the U.S. for work can obtain a visa. The type of visa depends on the reason for staying in the United States:
Particular Occupations visa (H-1B)
Intracompany Transfer visa (L-1A)
Expats with Special Abilities of Achievements (O-1)
Treaty Traders and Employees (E-1)
Apart from the different non-immigrant permits granted to expats, temporary business visitor (B-1) visas are given to business travelers. It allows them to takes short trips up to 90 days in the United States. To apply for a non-immigrant visa, employers should file the Form I-129 petition.
On the other hand, the applicant should complete the Online Nonimmigrant Visa Application or DS-160 form with a passport-style photograph. Most non-immigrant visa categories include dependent visas for immediate family members. Find out more about the visa requirement you need at the Department of State website (www.ceac.state.gov).
Everything You Need to Know When Moving and Living in Chicago
Moving to the United States from a foreign country can be challenging. At International Van Lines, we help ex-pats, and their families make a move to the U.S. easier. Make the transition for your kids easier by giving them the option to take their favorite possessions with them. With our NVOCC license, IVL can offer you the best international shipping rates to and from 180 countries globally. We offer both air freight and ocean freight logistics solutions for your international relocations.
What's more, we have dedicated relocation coordinators to help you plan the details. Reach out to us today. Chat with us, send us an email, or call us today.
Source
Gallen, T. (2019). How Chicago compares with other U.S. cities on the highest cost of the living list. Chicago Business Journal. (https://www.bizjournals.com/chicago/news/2019/08/27/how-chicago-compares-with-other-u-s-cities-on-the.html