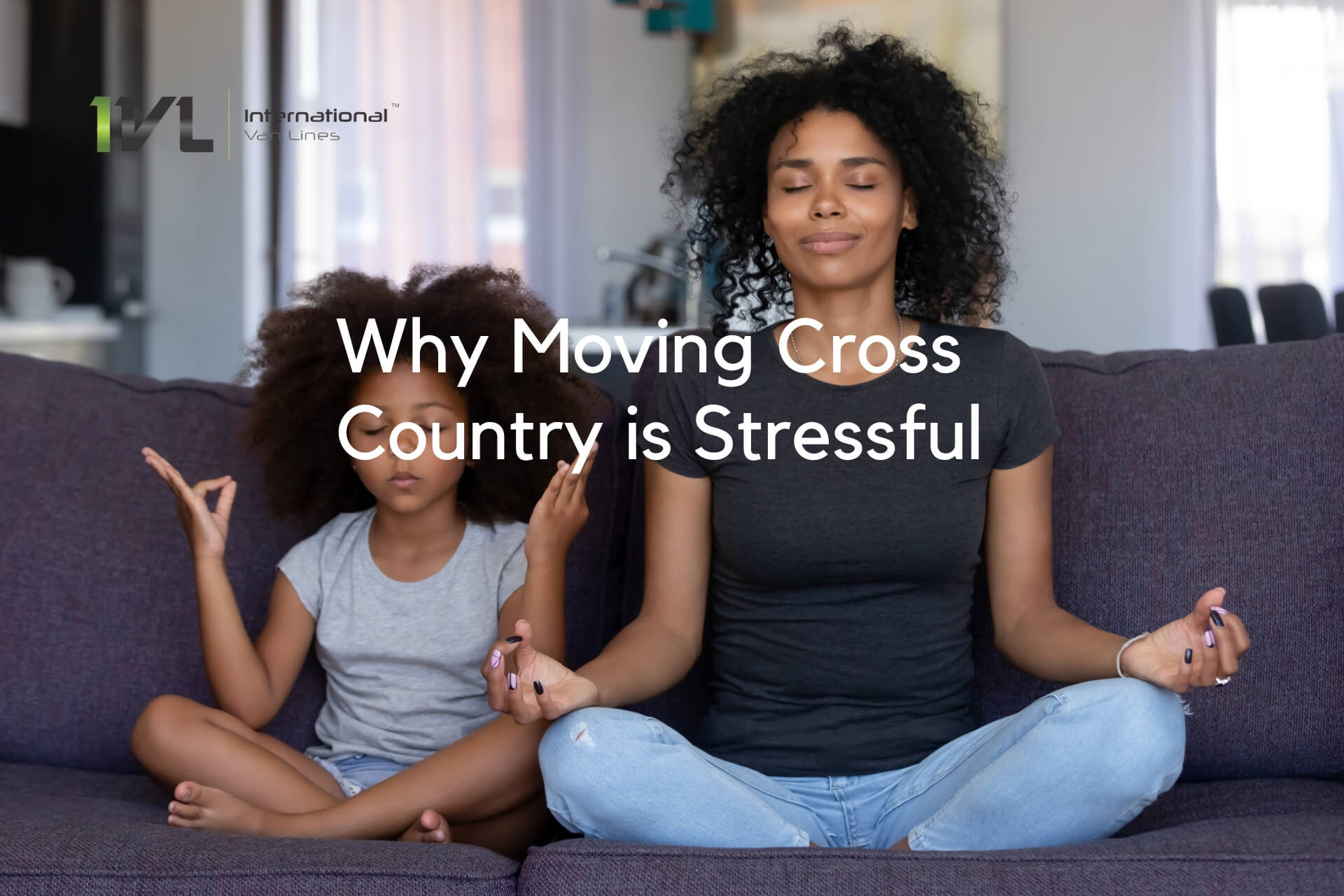 Here Are The Top 5 Reasons Why Moving Cross Country is Stressful
According to BBC News, moving cross country can cause similar stress to divorce, illness, or even losing a loved one. Apart from finding a reliable moving company, there is a lot to think about when relocating to a new state. The first step in reducing the stress of moving is knowing what to expect. Prioritizing yourself and creating things-to-do lists will help you stay focused. Unlike local moving, cross country moving requires more time, attention, and labor.
1. The Change
Let's face it, along with the minutia of moving, the idea of change can cause anxiety. Unlike a local move, cross country moving can cause a bit of a culture shock. The idea of a new home, city, restaurants, and social life can cause automatic stress for anyone. Even so, you should embrace it and stay present at the task at hand. Moving to a new city is an adventure that can bring fantastic new opportunities, relationships, and things to do.
In light of that, we recommend familiarizing yourself with your new destination. Pay a visit ahead of time and spend some time getting to know the local markets, restaurants, and things to do in the area. Getting familiar with your new town, coupled with a plan of action, can help relieve some of the stress involved. You can also check out this article on the average time a cross country move takes.
2. The Task List
Moving to a new state will require some mundane work. The task list can add up and seem overwhelming. Contacting the post office, canceling vendors, and keeping track of what needs to be done can feel like a daunting task, and it is. The good news is some services bundle in everything you need. TaskRabbit, Wunderlist, and Moved are excellent apps that can help you stay organized and focused while you move. Why Moving Cross Country is Stressful, this article will help.
Starting with a task list is always a great start. Nonetheless, it's also essential to know where to start. You will need to change your address, notify notable parties, buy fewer groceries, prepare must-haves when you arrive a few things to remember. If you're hiring a professional cross country moving company, it's recommended that you give them a three to four-week advance notice. You can also check out this article on 5 tips for moving out of state.
3. Hiring Cross Country Movers
Hiring movers may seem like a simple endeavor. However, with all of the scams and complaints, the industry gets, you must know what to look for. Cross country movers require specific licensing and credentials to ensure your safety. The first step into looking into any cross country moving company is to check the DOT SAFER website. Here you will find their license number, complaint history, and fleet size.
Also, it's essential to know if you're dealing with a broker versus a mover. Moving brokers arrange transportation, whereas movers move your stuff. Although not illegal to broker moves, it is frowned upon. Brokers take no liability for any issue that arises. It's also effortless to find a reputable moving company locally. You can do a Google search and check online reviews.
4. Packing and Prepping
One of the worst things about moving is packing and organizing your goods. It's something you should start as soon as you confirm you're moving. Start by going room by room and getting rid of any unwanted clutter. Pick one room in your house and start packing and placing your boxes in there. While you pack, you should also create an inventory list of everything that's going. An inventory list will help you and the cross country moving company you hire.
If things get overwhelming, you can always have a professional moving company pack for you. The pricing for pro packing is less then what most people think. It will also be easier for you to ensure your goods for full value protection.
5. Moving with Kids
Moving cross country with kids can add a whole other set of stressors to the table. Kids are resilient, but just like adults, they fear the change, which can cause anxiety. One way to help with the stress is to bring them to the new destination before you move there. Show them their new school and fun activities in the area. Explain the excitement about moving to a new city and all the fantastic friends they're going to make.
Also, allow them to help. Let the kids pack some items in their room and feel like they're apart of the process. The more they feel alone, the less stressed out they will be. Make it fun and exciting. They will not only react better but will gain some excitement about the new endeavor. Why Moving Cross Country is Stressful, we hope this helps.