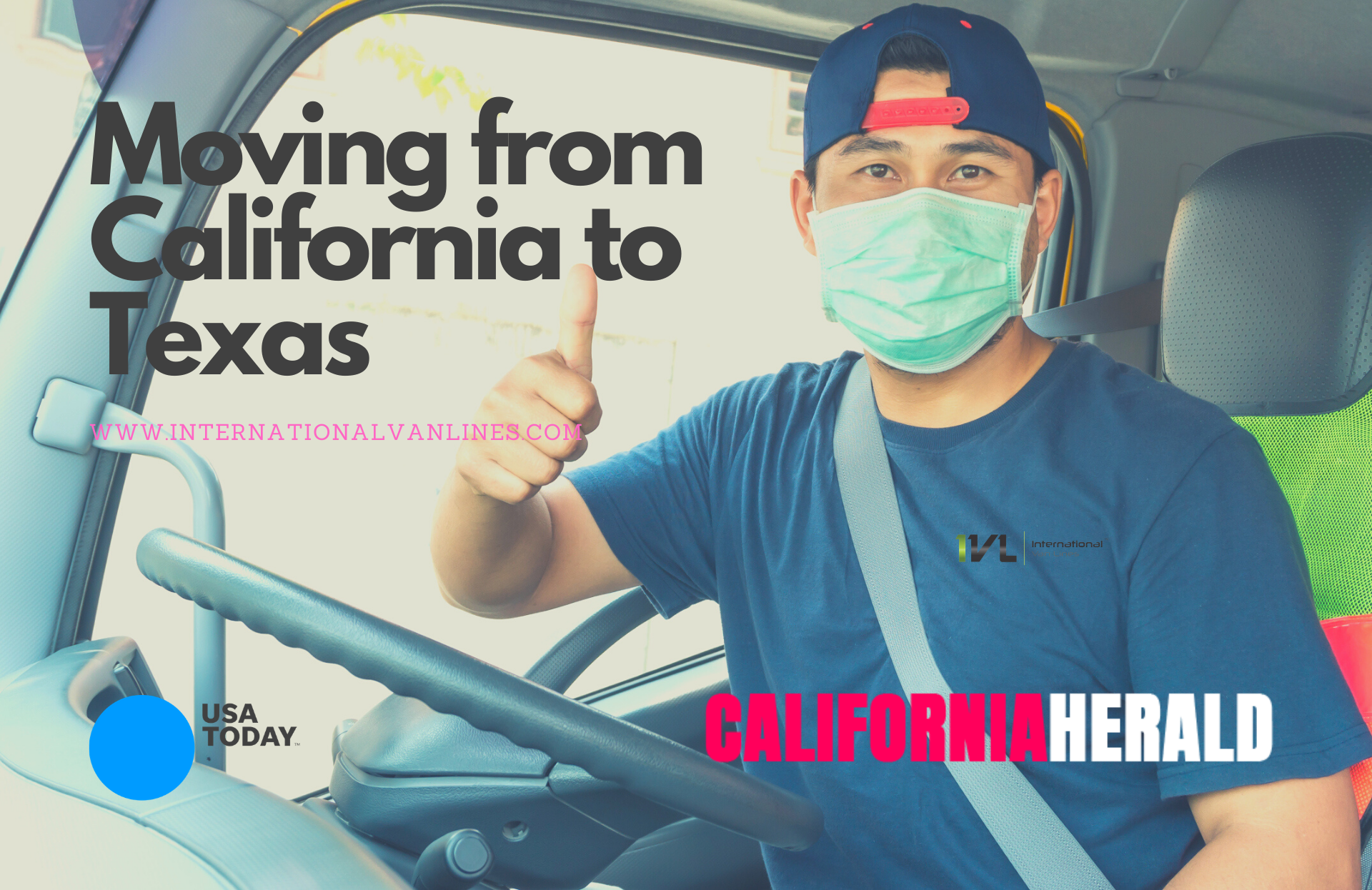 Why People Moving from California to Texas
Moving from California to Texas has become a popular trend over the past few months, but why? We've interviewed over 200 customers. The most common answer is the cost of living. With the statewide shutdown, businesses being closed for months, and riots, people have reached their boiling point. Additionally, the wildfires have played a significant role.
International Van Lines is rated as one of the top 5 moving companies in California. We've experienced an unsettling amount of requests for people moving from California, so we were curious. Below you will find the top 4 reasons why people are leaving the Golden State.
The Cost of Living in California
According to CNBC, California is the second most expensive place to live in the United States, with Hawaii coming first. With Silicon Valley booming and the housing market in short supply, the cost of buying or renting has skyrocketed. Over the past few months, we've been getting thousands of calls from small business owners, tech employees, and long-time California residence looking for movers.
According to our data, more people are moving from California to Texas than anywhere else. We've also seen an uptick in moves from California to Arizona, Utah, and the Carolinas. Although it's excellent for the moving industry, we couldn't keep up with the demand and had to halt all moves. People are moving in droves due to the cost of living in California.
| | | |
| --- | --- | --- |
| California City | Average Home Price | Apartment Rent |
| San Francisco | $1,297,511 | $4,200 |
| L.A. | $816,438 | $2,800 |
| San Diego | $800,746 | $2,391 |
| Sacramento | $440,447 | $1,904 |
| Bakersfield | $330,317 | $9794 |
Working Remotely Works
We've learned a lot from COVID, including that some companies can excel when working remotely. We've also known that not everyone's happy with California's living situation and decided to move while they continue to work remotely. It's no surprise that there are less expensive places to live in. Employees can remain productive, all while having lighter living expenses. It has attacked thousands of employees to relocate while continuing employment at their current companies. Particularly Austin, Texas, has become a desirable destination for the tech community. Moving from California to Texas has become easier than ever.
Wildfires & Earthquakes in California
According to CNN, the wildfires in California have consumed more than 3.4 million acres and claimed over 26 lives. Additionally, the record-breaking earthquakes have instilled fear in many California residence. We've received hundreds of calls from people asking for last-minute moves, not knowing what the outcome would be. Climate-driven disasters have become an unstoppable force, and people are getting nervous. Moving from California to Texas has become a widespread request that we've been getting.
The Cost of Moving from California to Texas
The cost of moving from California to Texas varies based on where you're moving from, and the overall volume of your move. Generally speaking, if you're moving a 2 bedroom home your cost will range from $2300-$3000, a three-bedroom will be between $3700-$5000, and for a four-bedroom, you can expect to pay $8000-$10,000. Keep in mind that there are ways of reducing your moving cost. Additionally, the time of year can also have an effect on your cost. Winter months will be 20% less expensive than summer months which is the peak season for moving. We always suggest speaking with a relocation coordinator to get more information.