Moving Companies in Irvine
If you're looking for moving companies in Irvine, CA you've come to the right place. Whenever you are preparing for a long distance move, whether it be from state to state, within the state of California, or even across the country, you want to make sure the you've done your homework and have found the best and most efficient moving company available.  We are that moving company!  Our affordable rates, attention to detail, and the way in which we are invested in our customers' belongings, definitely set us apart.
A few things you should know as you prepare for your move:
A high quality, long distance moving company will offer a turnkey solution for your Irvine based move.
Moving companies, whether they are from California or elsewhere, need to be informed of the rules and regulations associated with the locations to be traveled.
A long distance moving company should always have the proper insurance in place.
And long distance moving companies, should approach your job as they would their own. In other words, do they handle your stuff like they would their own possessions.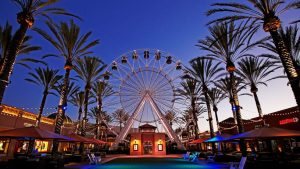 Trusted Long Distance Movers with Experience
We have the experience necessary to understand exactly how this process should work.  Whether you are moving to or from Irvine, California, you want to ensure that your items do not shift and consequently get damaged.  This is where a number of problems can arise—as the belongings are actually being moved.  We understand how to pack, how to load and unload, and how to ensure that everything is secured in the most efficient way possible.  We take the time to do it right.
The California Moving Company That Cares
A couple of things to keep in mind as you approach your long distance move…Staying organized is going to make the process that much easier.  Right from the very beginning you want to start making a list—basically, keep a running tally of what has been done and what, consequently, still needs to be done.  Also, sorting your belongings according to room type can be very helpful especially when it comes to the unpacking part.  This way you have a much better grasp of where everything needs to go once it arrives at your new location.
Our job is to make this is easy as possible so that you can focus on more pressing matters.  We can do everything from providing packing materials to unpacking boxes and crates once we get to the destination.  And we always make sure that everything gets put in its proper place.
Interstate Moving? We've Got You Covered
If you are indeed planning a long distance move in the near future, all you have to do is call.  Our representatives will work with you to create a comprehensive quote that leaves nothing out.  We believe in being honest and transparent.  No hidden fees, no surprise charges.  We would love to discuss your Irvine move.  Please do not hesitate to get in touch today and let us walk you through the process step by step.
Thank you for visiting International Van Lines. You can also read some reviews and about us. Please feel free to contact us is you have any questions. IVl ranks #1 on ProMoverReviews.com.