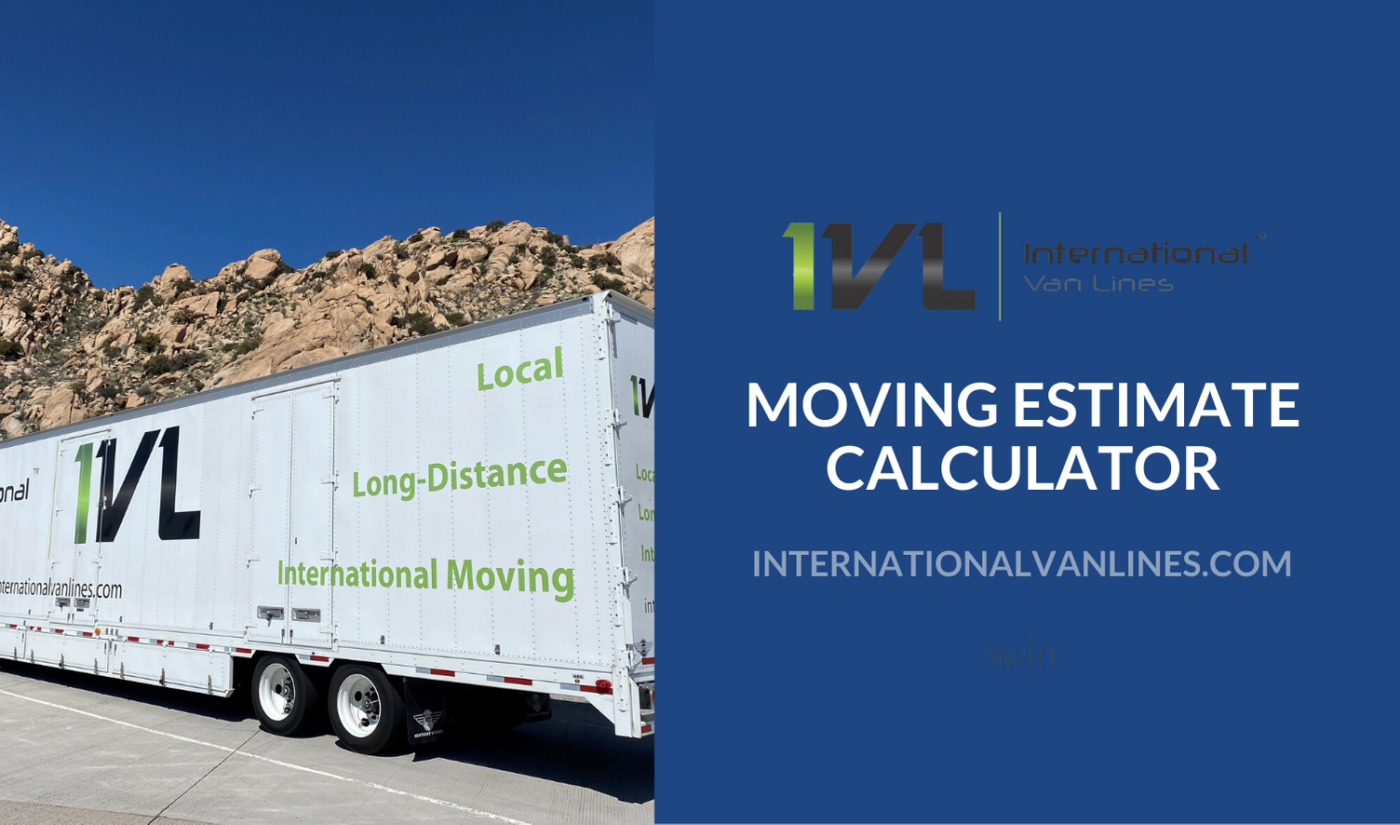 Out of State Moving Estimate Calculator
Our moving estimate calculator will help you gauge pricing for a long-distance move. Moving out of state can get costly. However, we will provide some tips on how to minimize the overall cost of your move and plan accordingly. Whether you're moving cross country or to a nearby state, our moving calculator will help you budget. The price ranges provided are estimates and are subject to change based on what you're moving and service type. For a more accurate estimate, we suggest using our virtual survey tool and speaking with a relocation coordinator.
How to Get an Accurate Moving Estimate
The overall size of your move will determine the final cost. Additionally, the service type and miles will play a role. You must figure out what's staying and going before speaking with a professional mover. Although our moving estimate calculator is accurate, it's not as precise as a virtual survey. The first step is to sort out the household goods you're bringing. You can then contact movers for quotes and provide them the information. A quality mover will offer you an in-home or virtual survey.
Binding and Non-Binding Estimate
Depending on the mover, your moving estimate is based on weight or volume. There's no one better method, although we found it to be easier to calculate based on size. Your inventory list will be placed into the software, which will calculate the overall volume or weight. To understand your estimate, you should know the difference between a binding and non-binding estimate. A binding estimate is only binding based on the article list that the mover has. Therefore, if you add additional items after the fact, your price will increase. It's a way of a mover saying that we will not make up charges on the day of pickup. However, if you end up with less, the cost will remain the same.
A non-binding estimate is open, which means your invoice will go up or down based on what you have. Most people go with a binding estimate because it provides security that you will not get hit with unforeseen charges. However, you would still need to pay additional for added items or accessorial charges such as shuttle fees or long-carry fees.
Packing & Materials, How it works
Moving to a new state can be a costly endeavor that, for some, is unavoidable. There are easy ways of saving money on your move, and one of them is self-packing. Although packing doesn't account for the majority of your quote, it does add additional dollars that can be saved. Our moving estimate calculator will provide you both options so that you can look at the pros and cons.
Additionally, if you decide on packing yourself, there are places to find free materials. Large department stores like Home Depot, Walmart, or even Office Depot will often give away unused boxes at the end of the night. It's just a matter of asking the store manager. Another great way to find free packing supplies is by putting out a post on social media to find out if anyone recently moves and has extra boxes.
How Can a Moving Estimate Increase
We often get the question, how can my estimate go up. It's a great question. However, understanding the process will help you better understand how to avoid rate increases. The bulk of your cost will come from the amount of stuff you're moving. It's essential to know what you're moving ahead of time. People often make the mistake of being indecisive. On the day of pickup, if you have a washer or dryer that didn't initially quote you will pay for that and the packing supplies associated with that.
A simple way of avoiding added costs is by requesting an on-site visual survey, or a virtual survey. Both are accurate and will help the mover determine what you have and the type of equipment you will require on the day of pick up.