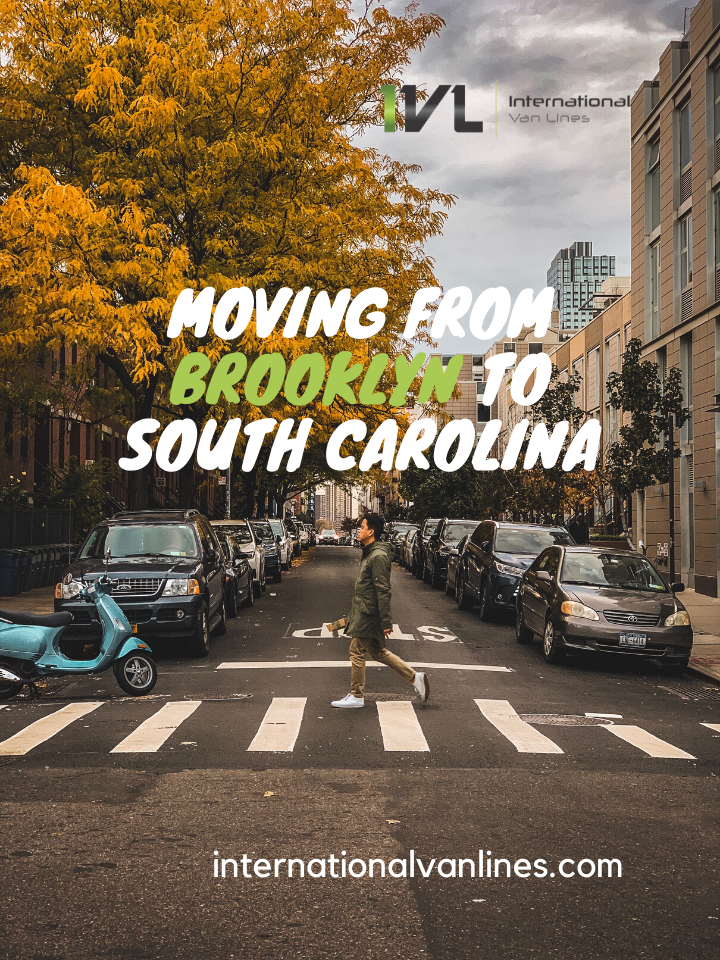 10 Tips For Moving from Brooklyn to South Carolina
Moving from Brooklyn to South Carolina is a significant change. However, there are many benefits to moving to The Palmetto State beyond the beauty it offers. The state of South Carolina provides it's employees generous benefits, including health, dental, retirement, and saving plan options, to name a few. Additionally, the cost of living is more economical. Food, housing, transportation, and utilities are significantly more reasonable, which makes it very attractive. In this article, we will provide 10 tips on how to find the right moving company, save money on your move, and make a smooth transition for moving from Brooklyn to South Carolina.
1. How to Find the Right Mover
Although the internet serves its purpose, you have to look beyond reviews to find the right mover. Like many industries, the moving business has many scams and scoundrels that prey on the uneducated consumer. Below are a few tips you can use and only take minutes. The tips below can help save you a significant headache.
Check the DOT website: The Department of Transportation regulates the moving industry. They provide a free site called SAFER where you can find license information, years in business, and complaint history.
Check online reviews: Although online reviews help you can't always rely on them. Companies these days post fake reviews. Businesses that have been in business for a week can look more reputable than a hundred-year-old mover. Do your research and don't just rely on testimonials.
If it seems to good to be true, it is: Assuming that you're getting more then one estimate, it's essential to understand that most quality movers are all in the same realm. Moving from Brooklyn to South Carolina will be around the same cost give or take a few hundred dollars. Don't get low-balled!
Go with your gut: If you come across a fast-talking high-pressure salesperson, run. The end!
2. How to Reduce Moving Expenses
Moving from Brooklyn to South Carolina is not cheap, any way you slice it. However, there are ways of saving money on your move. Out of state, moving is based on volume or weight, so a sure way to reduce cost is by getting rid of unwanted items. Moving is a great time to purge, and we highly recommend it. Below you will find the top 3 tips for saving money when moving.
Purge: Out of state, moving is based on weight or volume. The more you have, the higher the cost. You can save money on your move by lightening the load. You can give stuff away, sell it, or have a local non-profit pick them up for free.
Self-packing: Packing your boxes will help reduce the cost of moving from Brooklyn to South Carolina. Additionally, there are ways of finding free packing material. Most local department stores like Walmart, Home Depot, and Lowes will offer free boxes at the end of the night. It's just a matter of asking the manager. Check out this article on where to buy moving boxes.
Negotiate: Most quality movers will have some wiggle room in there pricing. Asking for a discount can go a long way.
Book in advance: Booking your move in advance can save you from peak season pricing.
3. What is The Transit Times
Generally speaking, transit times vary based on the company and time of year. However, a typical transit time when moving from Brooklyn to South Carolina is about 3-5 days. Keep in mind that the size of your move will also play a role in the transit time. The less that you have, the longer it can take. Most moving companies will consolidate smaller moves, which can increase the overall time of the move. Movers will wait until they have enough household goods to justify a tractor-trailer.
4. What are Accessorial Charges
A typical long-distance moving service should always include furniture wrapping, disassemble, and assemble at destination. Additionally, loading is always included. However, there are possible accessories charges which should be discussed with your relocation coordinator. Below you will find a list of potential charges and the averages they will cost you, if applicable. Keep in mind that every mover is different, and charges may vary.
Long Carry: A long carry charge would apply only if a moving van must park a min of 75ft away from your front door. The good news it's only $75 flat.
Shuttle: Shuttle charges mainly apply to metropolitan areas where tractor-trailers can't fit. Your household goods would be transferred and delivered in a smaller truck. The charges are 50 cents per cubic foot.
Crating: If you have any high-value or fragile items that require crating, you will pay per piece. Crating varies but averages $250-$500.
Flights of Stairs: Flights of stairs in houses will not cost additional. However, if you live in a building that requires a mover to go up and down flights of stairs, you will be charged $75 per flight, one time.
5. Tips on getting an accurate estimate
Moving from Brooklyn to South Carolina isn't cheap. It's important to spend the time and get an accurate estimate so you can properly budget yourself. Quality movers will offer you a virtual or in-home estimate, which will help with accuracy. We also recommend creating your list for organizational purposes. Before you start calling movers, you should go through what you want to bring and leave behind, so you're clear. Remember, if you end up with more on the day of pickup, you will pay more then your estimate. It's also important to explain your pickup and delivery locations to the mover, so they bring the right equipment.
6. What do do if you have damage
If you hire a mover and end up with damage, you should file a claim with the mover. However, if you hire a "moving broker," they can't be held liable, and you would need to file directly with the company that transported your goods.
Additionally, it's also important to understand insurance. Not all moving companies offer insurance. If you opt-out of insurance, you will only have limited liability coverage, which is 60 cents per lbs per article. Asking your mover about insurance is an important question. In some cases, if you have homeowners insurance, they will cover your move, but it's on a case per case basis.
7.What's a moving broker
If you're moving from Brooklyn to South Carolina, you will come across hundreds of companies on the internet. Many will claim that they're movers, but don't own a single truck. A moving broker is a company that collects a fee to outsource your move to an actual moving company. Although brokering moves are not considered illegal, it is frowned upon because you can find your mover. Also, brokers don't take liability for any loss or damage. It's always best to go with a moving company.
8. What's the cost of moving from Brooklyn to South Carolina
The rates listed below are averages. However, rates are subject to change based on the time of year, services offer, and load size. It's always best to speak with a relocation professional to get an accurate estimate. You can also use our moving estimate calculator to get pricing.
| Volume | Packing/Materials | Delivery/Off Loading |
| --- | --- | --- |
| 200-300cuft | $250-$375 | $1400-$2000 |
| 400-600cuft | $500-$$750 | $2000-$3000 |
| 700-900cuft | $875-$1125 | $3200-$3825 |
| 1000-1200cuft | $1250-$$1500 | $4000-$5000 |
9.The Least Expensive Time of Year to Move
Just like most industries, the moving industry has a peak and off-season. The peak season for moving starts on May 15th and ends on September 1st. Rates are significantly less expensive during the winter months. It's understandable if you have no choice, but if you do, you can move during the winter you will save money. Another option is you can reserve your date in advance to lock in off-season moving prices.
10. How long is the packing process
A quality moving company will assemble a team based on the size of your move. As an example, if you're moving a 5 bedroom home, you will have a four-person moving crew that will get the job done promptly. Almost all moves can be done within an 8 hour period. However, it's also based on the complexity of your move and how much packing needs to be done. On rare occasions, we will set up a day to pack and a day to load. It's best to speak with your relocation coordinator to get an accurate time frame.