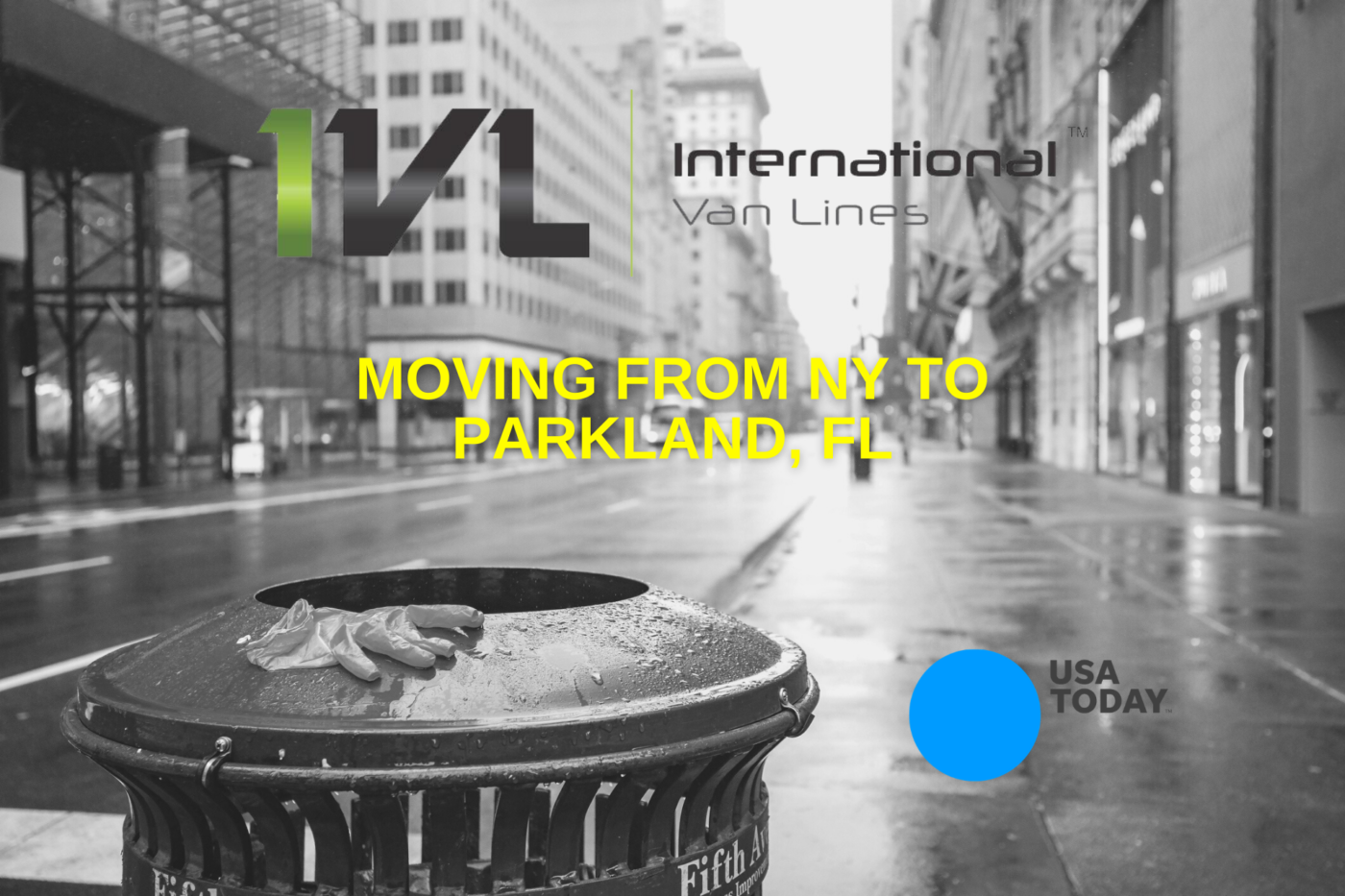 Moving from NY to Parkland FL
Over the past few months, we've seen an influx of people moving from NY to Parkland, FL. As a matter of fact, NY has become our second busiest state for moves out, second to California. Many things contribute to mass hibernation, but the number one reason is the cost of living. According to insure.com, New York has the fourth-highest cost of living. At the same time, Florida ranks 29 on the chart.
Parkland, FL, is a great destination for young families to raise children. The schools in Parkland are highly rated, and the crime rate is shallow. Parkland has some of the most beautiful communities like Watercrest, Mira Lago, and Parkland Golf and Country Club. You can enjoy many outdoor activities, such as biking, golf, tennis, or going to the nearby everglades. In general, Parkland is a great place to raise children, retire, and enjoy the outdoors. International Van Lines are local movers in Parkland, FL.
Parkland FL Real Estate Market
Per realtor.com, as of September 2020, the median list cost of homes in Parkland was $750K. It's trending up approximately 3.4% year-after-year. The average cost per square foot was $232,
whereas the average sale price was $767.5K. Parkland is a desired location for families that want their kids to attend a great school and play sports. The elementary and high schools have very high ratings, and families consider private schools to save money.
Parkland, FL, has proven to be a great investment. Homes are on a continuous uptrend, and the city of Parkland has been rapidly growing. The newest communities in Parkland include Watercrest, Cascata, Mira Lagao, and Parkland Golf & Country Club. Communities in Parkland are well designed, manicured, and well maintained. Although the taxes are a bit higher than nearby cities, it's probably the best-kept city in Broward County.

Cost of Moving from NY to Parkland, FL
Moving from NY to Parkland, FL is considered a long-distance or out of state move. Moving charges are based on the overall size of your move. However, there are ways of saving money,
such as self-packing your boxes. First things first, it's highly important that you find a licensed mover and not make the mistake of hiring a moving broker. You can check the DOT safer website for carrier status, years in business, and complaint history. Here at International Van Lines, we are the actual moving company.
Getting a Quote
Getting a moving quote is easy. You can either fill out the form on our website or give us a call. We will provide a virtual or on-site survey. If you have a smaller move, we can verbally and get a quote out within minutes. Below you will find some general costs that can help you plan and budget. Moving from NY to Parkland, FL is not a huge task, and provided you chose the right company; they can provide a seamless process.
General Moving Costs
| Move Size | Self-Packing | Full-Packing |
| --- | --- | --- |
| 2 Bedroom | $2800-$3300 | $2900-$3600 |
| 3 Bedroom | $4300-$5200 | $4600-$6000 |
| 4 Bedroom | $6200-$7000 | $6800-$8200 |
| 5 Bedroom | $8500-$9500 | $8900-$10,500 |
*** Please note, these are general rates. It's recommended that you contact a relocation coordinator for a more accurate moving cost ***
How long will my move take?
Transit times for moves from NY to Parkland, FL, vary based on the time of year. However, the average time a move can take is from 4-7 days. Summer months are the busiest time of year for moving. Additionally, NY is a busy state. During the months of peak-season, you can expect longer transit times. However, if you need to get your household goods from NY to Parklan in a hurry, we can help. IVL offers a dedicated truck service that can do a direct delivery. If you have any questions about moving from NY to Parkland, FL, please contact us at any time.