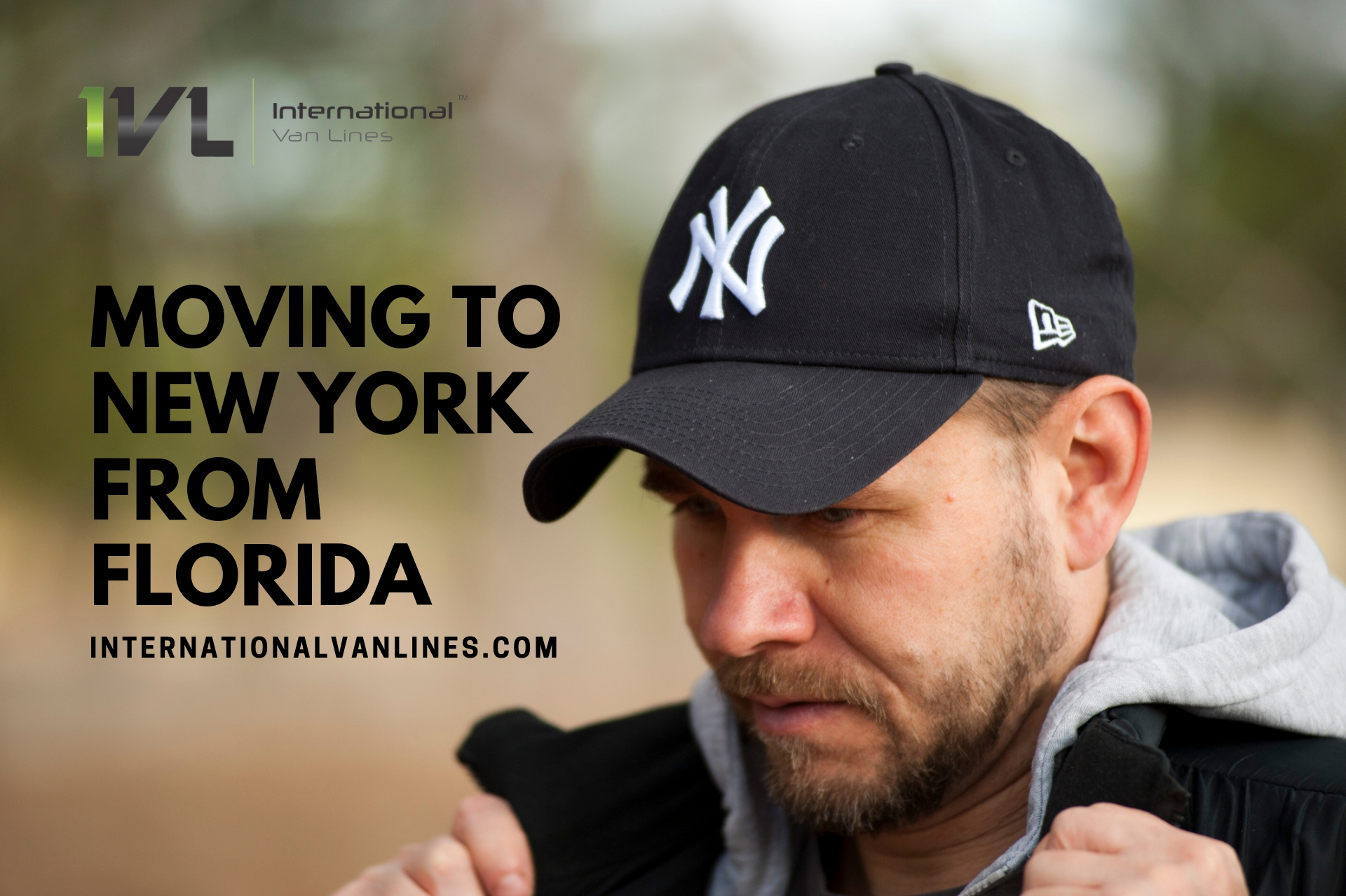 Are you thinking about moving to New York from Florida?
So you're thinking about moving to New York from Florida? The truth is New Yorkers are fleeing to Florida more than any other state for reasons like weather, cost of living, and a more relaxed lifestyle. But there are still thousands either moving back home or looking to start a life in the Big Apple. New York offers something that no other state can offer – it's energy. There is always something to do and see and a never-ending amount of good food to eat. I don't blame you for moving to New York. Check out this article how to pack for a move.
Cost of Hiring a Mover
First things first, if you're planning on moving to New York from Florida, you should understand the average cost of hiring a mover. Hiring a professional moving company for a long-distance move can be expensive. However, it's cheaper than renting a Uhaul. Below are some examples of different pricing. Keep in mind that there are ways of saving money on your move. We suggest that you give us a call to gather more details. Check out this article on hiring a mover vs renting a Uhaul.
The average cost of moving from Florida to New York
One bedroom: $1600-$1800
Two bedrooms: $2500-$3500
Three bedrooms: $4000-$6000
Four bedrooms: $6500 +
Cost of Living in Florida vs. New York
If you're considering a move from Florida to New York, then you probably know the cost of living is higher. A salary of $50,000 in Florida is equivalent to $99,000 living in New York. The cost of groceries, housing, utilities, and transportation are about 20 percent higher in New York. The bottom line is you will need to make more money if you want to live a similar lifestyle. With that being said there are many high paying jobs in New York if you're qualified.
The Weather in Florida vs. New York
One of the main reasons people retire in Florida is because of the weather. So if you're moving to New York from Florida, it's crucial you understand the weather shock. Unlike Florida, New York has all four seasons, and some of them will involve snow and frigid weather. It's essential that you prep in advance. Most people living in Florida wear t-shirts and jeans, so now's a good time to stock up on some warm clothes. I enjoy the weather changes, but it's not for everybody.
New York Culture
It's no suprise that New York City is described as the cultural capital of the world. Its ethnic diversity has made New York the landing spot for many cultural movements. NY also provides a major fashion, art, jazz, and music scene. Its energy brings in all walks of life which makes it a desired place for thousands.