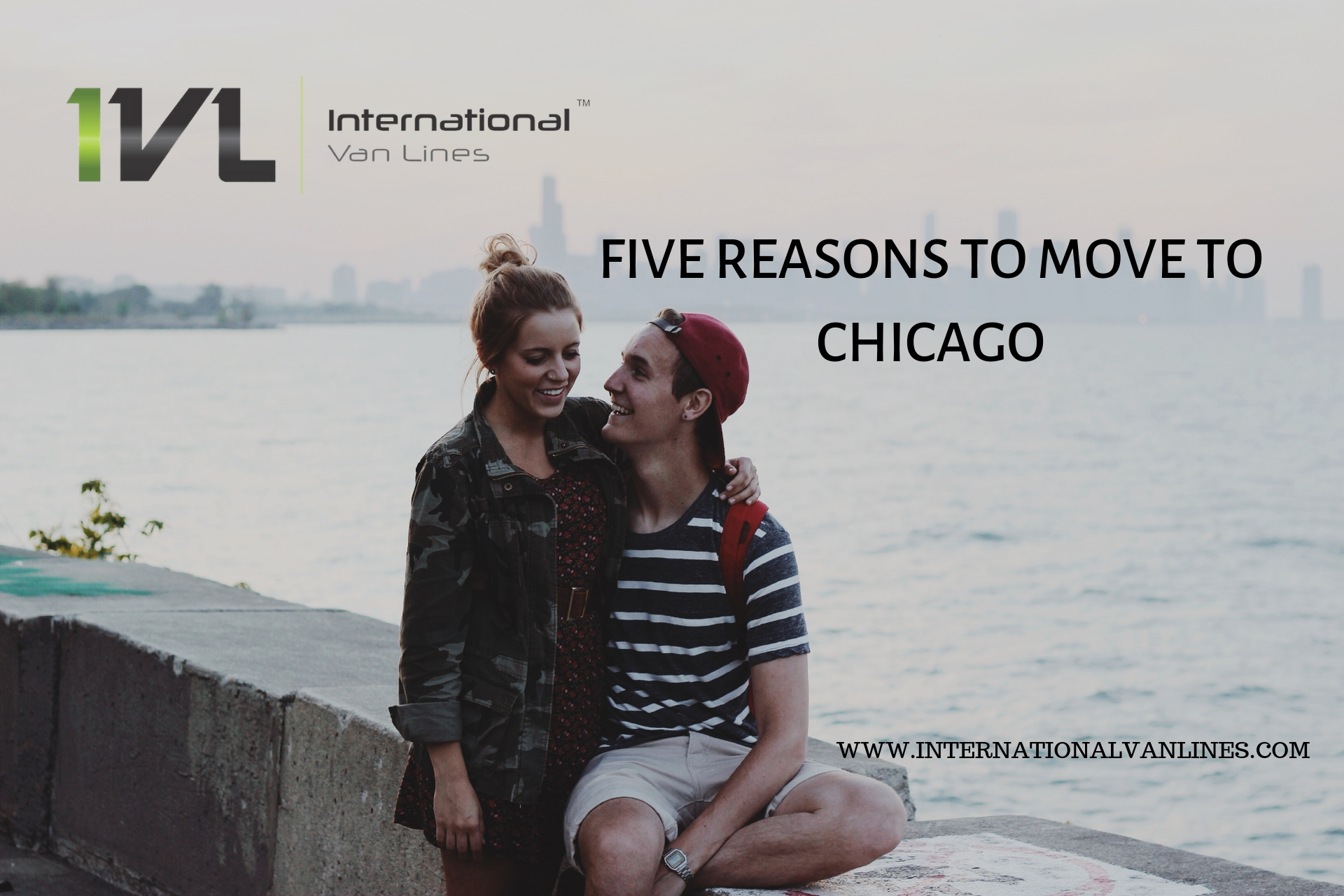 Five Reasons To Move To Chicago
Chicago is a historical and marvelously modern city all combined into one package. It is the third largest city in the United States by population and size. Because of its size, Chicago has 77 distinct neighborhoods, and the city is divided into four quadrants: Downtown, East Side, West Side, and North Side. If you are still trying to decide if you want to call the Windy City home, here are five great reasons to move to Chicago:
If you love to dine out, then Chicago is your place. Some of the most exquisite and unique restaurants in the country are found in Chicago. It is a Foodies Paradise. You can experience upscale dining on the Miracle Mile, indulge in some of the most delicious culinary delights on Restaurant Row in the Chicago Loop area, or find a small deli and enjoy Chicago style pizza freshly made to order. Don't forget to hit the food trucks and hot dog stands for some of the best street food in the country.
Chicago has seen significant economic growth over the last few years, and their unemployment rate has remained below six percent for an extended period. There has been a massive surge in IT, health care and insurance professions as well as in manufacturing. There have also been many new startup companies basing themselves in Chicago in a variety of industries. If you are looking for work, a move to Chicago may be in order.
The Lake Michigan Lakeshore has over 26 miles of beautiful beaches, over 18 miles of trails, and lots of open green space to enjoy outdoor activities. Chicago also has some of the best festivals and summer events of any city in the area. Summertime is filled with art festivals, music festivals, the Windy City Lake Shake, and the world-famous Windy City Rib Fest. If you love summer, you won't regret moving to Chicago.
You can fill your free time with cultural activities located throughout the city of Chicago. If you love art, there is the Institute of Art that you can enjoy, as well as many small galleries. The Field Museum of Natural History is a must for any person who lives in Chicago, and of course, there is the Cultural Center and Shedd Aquarium. There are countless small museums, monuments and historical sites throughout the city. And if you find that you are still in need of culture, there are many theaters and performing arts centers for your entertainment. If you're planning a move, you can find the best moving companies here.
One of the main reasons to move to Chicago is because of the fantastic shopping. Even people who are not self-proclaimed shopaholics will find the variety of shopping in Chicago a pleasure. There is the Miracle Mile, filled with high-end shops from all of the top designers. There is State Street that features many different stores, including the historic Macy's – the first outside of New York. If you love to shop off the beaten path, you will love the many small and unique shops and boutiques on Halsted in the Lincoln Park neighborhood.
Of course, there are countless other reasons that you may find you want to move to Chicago. Many people move there for significant sporting events. Others move there because of the unique neighborhoods, while others go there strictly for the super nightlife. Whatever your reason, you will love to call Chicago home. If you're planning on moving to Chicago, check out this article on how to pack for a move.