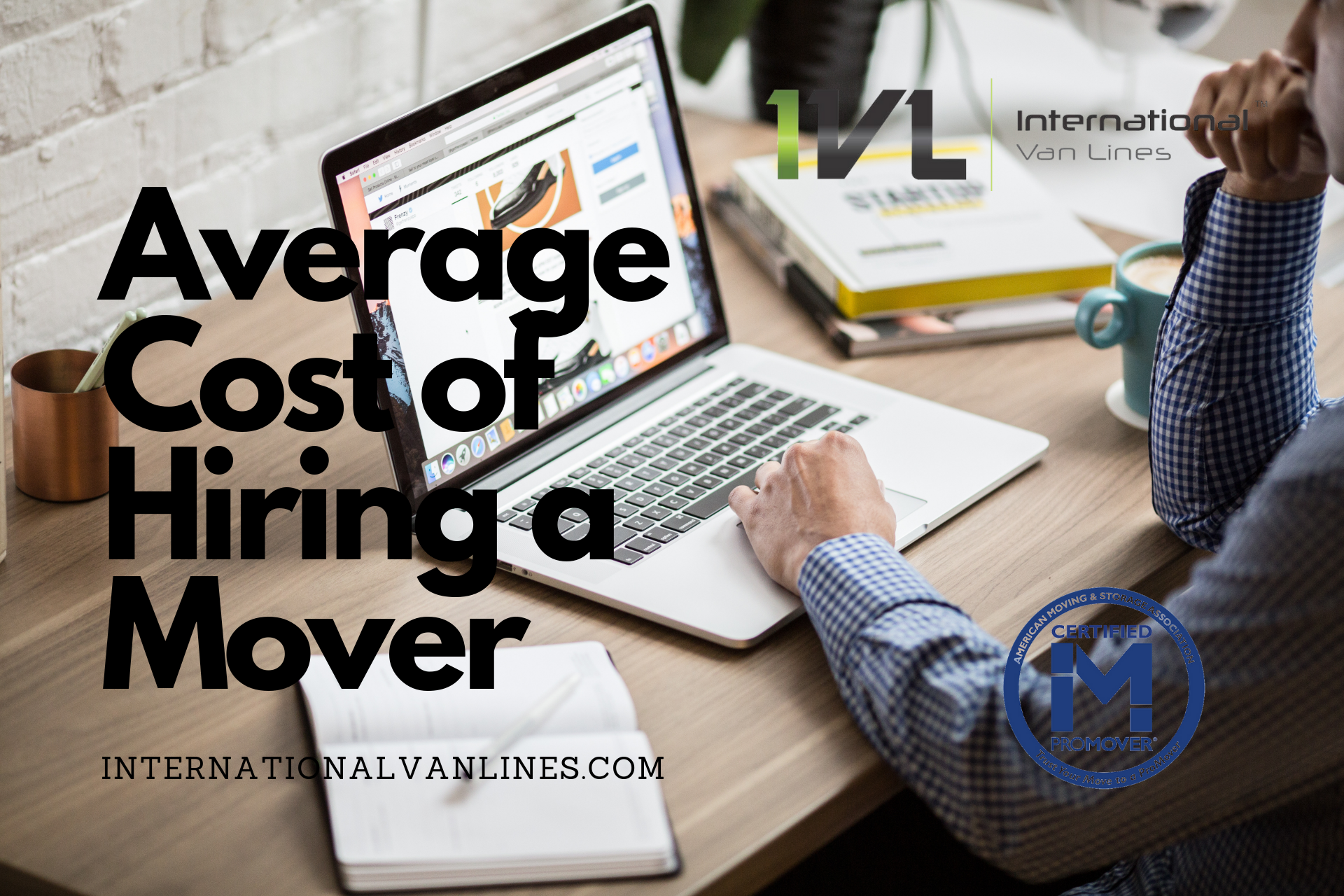 Hiring a mover can be costly. Here is the average cost of hiring a mover
Regardless of where you're moving, hiring a professional can be expensive. In this article, we will provide the average cost of hiring a mover. We will cover local, long-distance and international moving. Keep in mind that these averages are on quality movers. Under no circumstances should you price shop moving companies, that would be a quick way to get caught up in a moving scam.
Local Moving:
Rates for local moving change based on geographical location, however, we're going to provide national averages to help you prep. Local moving charges also vary based on how many men you'll need, packing supplies and time. The average cost of hiring a mover would be about $150 per hour for three men plus whatever packing supplies you'll require. The size of your move will determine how much time it takes. If you're moving a three bedroom home the average time would be about 12 hours door to door. If you have any questions about local moving feel free to call us.
Long-Distance Moving:
A long-distance move is anything moving across state lines. The DOT (Department of Transportation) is the licensing agency for long distance movers. Before you choose a company, We suggest you perform some basic research to ensure you're dealing with a good company. The average cost of hiring a mover can increase a lot if you come across a rogue moving company. You can check out some International Van Lines reviews here. We also did a post on the average cost of a cross country move.
Unlike local moving, a long-distance move is based on weight/volume, packing, and distance. For the sake of time, we're going to provide a couple of examples to help you budget. The first example is a two bedroom home from New York to California, which would be considered a cross country move. The average cost of hiring a move for this would be $5000-$6500. The second example would be a move from New York to Florida, and that would cost an average of $4500-$5500. Check out our moving faq's page for more info about long-distance moving.
Average Cost of Hiring a Mover – International
It may come as a surprise that an international move in many cases is less expensive than a long-distance move. There are more moving parts, but our ocean freight rates tend to be more economical than trucking here in the states. You can also check out this article on the average cost of an international move. There are two types of international moves. The first is an LCL (Less Container Load) which is for smaller moves such as a one bedroom apartment. The second is an FCL (Full Container Load) which would be used for broader moves, three bedrooms plus. An overseas moving company must be lisenced by the Federal Maritime Commission.
Hiring a mover for an overseas shipment can seem complicated; however, it's based on volume (cubic feet). The more you have the more expensive the rates will be. An LCL shipment that's 500cuft will average about $3000-$3500 door to door. An FCL shipment will average between $5000-$8500 depending on service. Our examples are based on a full door to door service. These averages are just a guideline. However, we always recommend contacting one of our reps for more information.