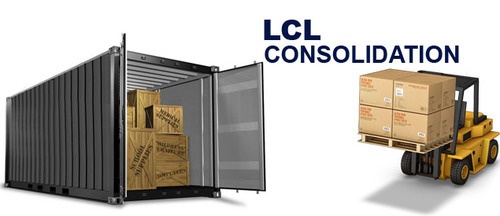 Is an LCL (Less Than Container Load) a good option?
Small International Move ¦ Box Shipping ¦ LCL (Less than container load)
LCL (Less than container load) Definition
An LCL (Less than container load) is a term used in the shipping industry to describe the transport of smaller ocean freight transports. An LCL does not require the full capacity of an entire ocean container and is usually less than 20 cubic meters. As a freight forwarder, we put together consolidations so we can ship smaller loads at more affordable prices. An LCL (Less than container load) is a good option for anyone transporting boxes or a lightweight overseas. LCL (Less than container load) shipments are shipped via ocean freight, so if the consignment is time sensitive, then air freight may be a better option.
If you're planning an international move we can help. International Van Lines has been in business since 2000 and is one of the largest overseas moving companies in the nation. We were ranked number one by moving.co and have been featured in the Sun Sentinel and USA Today. We can customize solutions that fit your needs. If you have any questions about a quote or an LCL (Less than container load) please feel free to contact us anytime. We thank you for visiting our website and wish you the best of luck with your new venture.
International Van Lines offers a vast array of shipping option. Whether you're sending four boxes or a six bedroom home we can help. Being that we're a direct shipping source we can offer discounted rates for all modes of transportation. If you're planning on sending household goods and a car we would combine them in an FCL (Full container load).