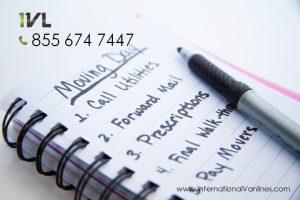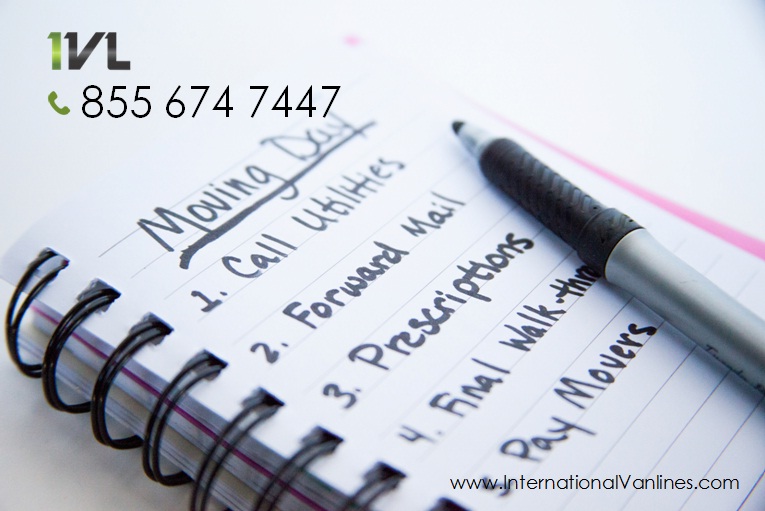 Moving checklist
Medications: One of the most important elements that you should not neglect during planning your move is your prescription medications. You should always transfer your prescriptions before the move. You should also confirm that your health insurance policy is going to cover your prescription as well as you in the new hometown. You must ensure that you and the entire family have sufficient medication to keep you covered throughout the move, until everybody is settled.
Pre-plan the move of your valuables: If you possess valuable like wine collections and antiques, you must make special arrangements so that these items are handled with the extra protection and care that they require. Your International Van Line's moving consultant can assist you in making the suitable arrangements.
Keep your stock of Packing Supplies Ready: If you choose to pack by yourself, then you should order your packing supplies at least 5 weeks prior to your move. Nobody wants to run out of their supplies on the day of the move. Moving boxes in various sizes, tapes, packing materials, and specialty items for  packaging are usually very essential.
Keep your Load Light: Get rid of every unnecessary item by donating, giving away, or selling, before the move. Reducing  the load and de-cluttering simplifies the move and also saves money.
An early start to the packing helps: The sooner your packing starts, the less stressful your moving day will be.
A mid-week move helps: Moving in the middle of the week helps you get connected with government offices, utilities, and banks, in case you need immediate help. If you plan to move on a weekend, resolution of unexpected problems might be problematic.
International Van Lines is dedicated to helping you relive as much stress as possible through your move. These are just a few tips, however, if you have any questions regarding a checklist or any other questions please feel free to contact us today.
Follow us on social media