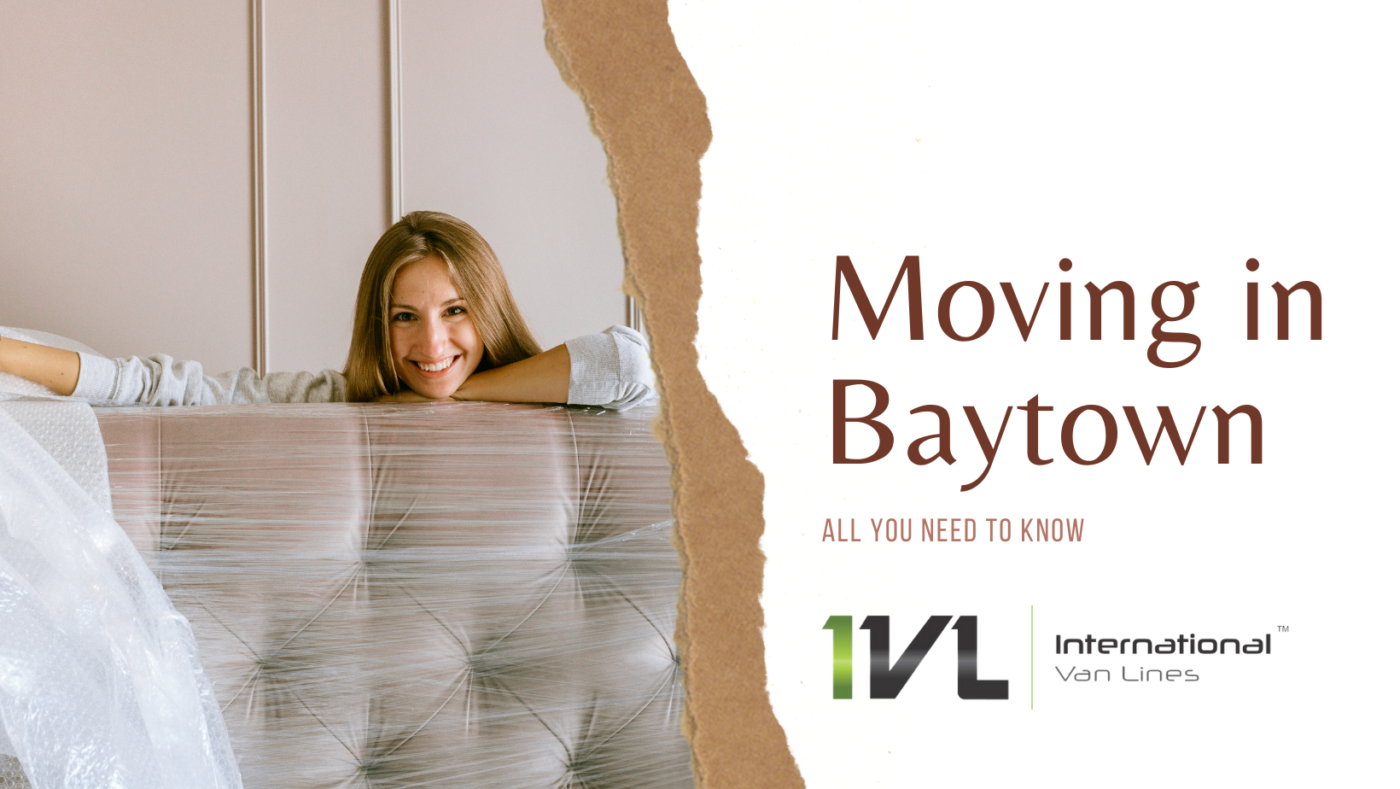 Moving in Baytown TX- All you need to know!
About Baytown
Moving in Baytown – City Info – Moving Tips & More!
Baytown is located 23 miles east of Houston. Baytown is part of the Houston-Sugar Land-Baytown metro region, which is located on Texas' Gulf Coast.
Galveston Bay borders the city on the south and west, and Cedar Bayou borders it on the east.
History of Baytown

Settlements were founded in 1822. Baytown was formed in 1947 when three cities combined. The Humble Oil & Refining Company built the first offshore drilling operation in the state of Texas, and the second in the nation, in 1916.
The Baytown Refinery grew to be one of Exxon's largest refineries in the world. Other refineries were constructed in the city as well. The Texas Works was built in the region by United States Steel in 1970.
Years later, the plant was shut down. In 1970, United States Steel founded the Texas Works near Baytown, which started steel production in the area. Due to a weak economy and the collapse of American steel in the 1980s, the plant was closed permanently in July 1986.
Jindal Steel later bought the mill, which is now known as JSW Steel USA, Inc.
The Climate in Baytown
On average, Baytown receives 56 inches of rain each year. The average annual rainfall in the United States is 38 inches.
Baytown has an average of 207 sunshine days a year. The total number of sunshine days in the United States is 205. August is Baytown's warmest time, with an average high temperature of 93.1°, making it colder than much of Texas. There are four fun months in Baytown, with high temps ranging from 70 to 85 degrees. April, October, and November are the most enjoyable months in Baytown.
The chilliest nighttime temperatures in Baytown are in January, with an average of 42.3°. This is colder than the majority of Texas. There are 87.3 days a year in Baytown where the high temperature exceeds 90°, which is lower than most areas in Texas.
With 7.2 inches of rain, June is the wettest month in Baytown, while April is the driest with 3.3 inches. Autumn is the wettest period, accounting for 29 percent of annual precipitation, while Spring is the driest, accounting for 22 percent.
Baytown is one of the wettest areas in Texas, with an average rainfall of 56.4 inches.
The wettest month in Baytown is December, with 10.1 days of rain, and the driest month is April, with just 6.8 rainy days. In Baytown, there are 104.0 rainy days a year, making it one of the wettest cities in the state. Spring is the wettest period, with rain falling 28 percent of the time, and Summer is the driest, with just a 22 percent chance of rain.
Moving in Baytown
Best Movers in Baytown TX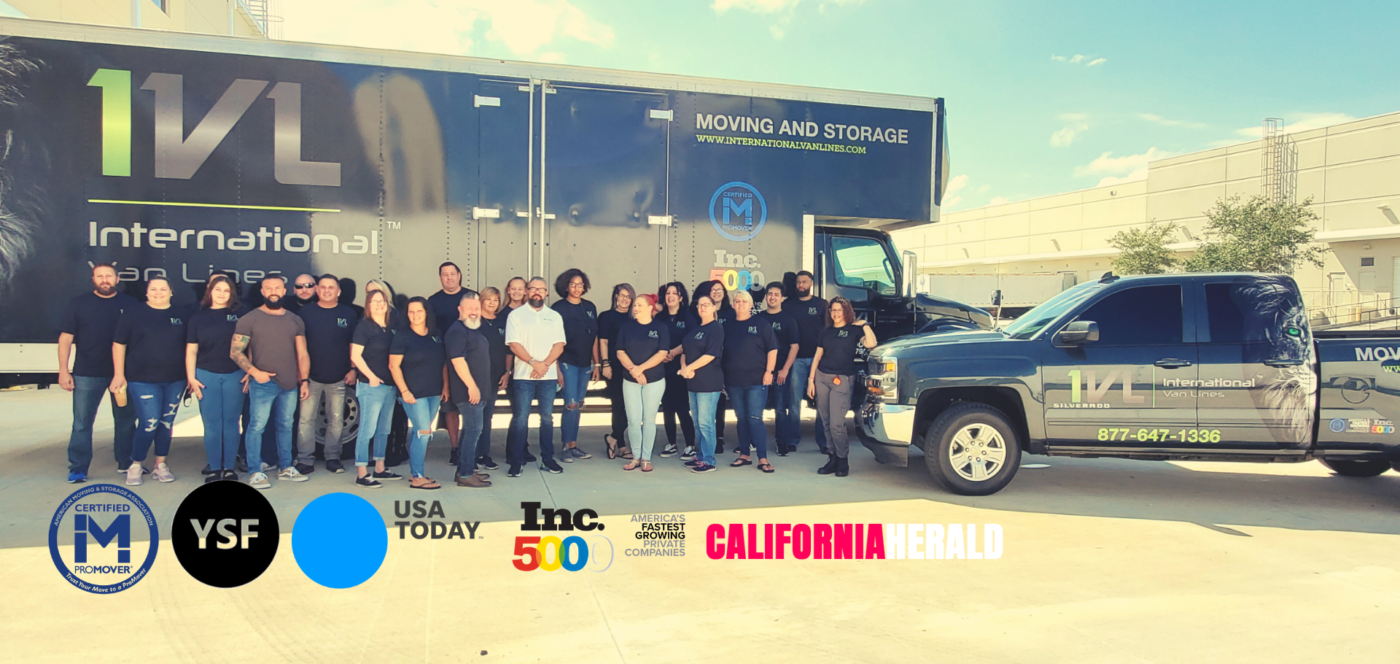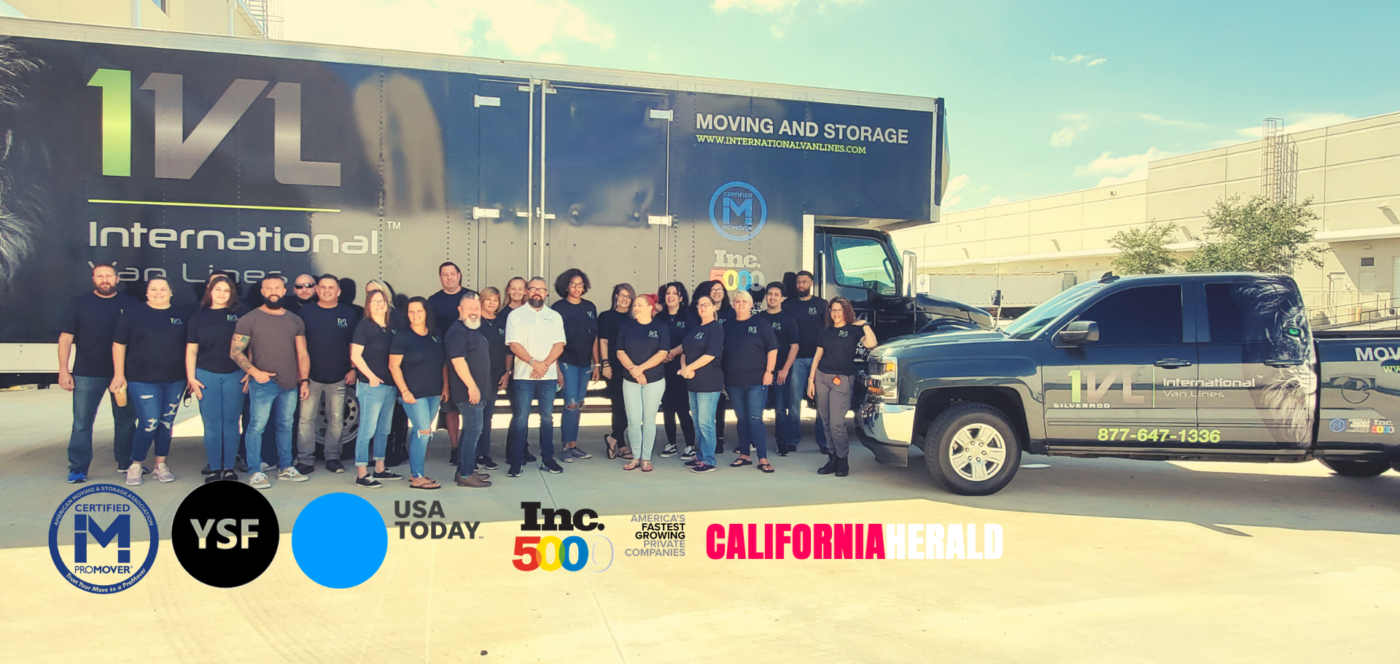 International Van Lines offers local moving services throughout Texas. Whether you're moving to a nearby community in Baytown or Houston, we can help. Unlike long-distance moving, local moving rates are based on the hour. The overall size of your move and the services required will determine the final cost. Additionally, we offer long-term and short-term storage options if needed while you are moving in Baytown.
Local Moving Rates in Baytown
Are you moving in Baytown? Getting a moving estimate from us is easy. Give us a call, and we will set up a virtual tour or on-site visit. With offices in TEXAS, it's easy for us to offer last-minute moving services. All local moves will be fully insured and handled by moving professionals. All of our movers are background checked and drug tested. They also go through extensive training to ensure quality service every time. IVL is your go to mover when you are moving in Baytown. – CLICK HERE TO READ OUR REVIEWS.
| Number of Movers | Hourly/With Packing | Hourly/Without Packing |
| --- | --- | --- |
| 3 Movers | $200 | $150 |
| 4 Movers | $250 | $200 |
| 5 Movers | $275 | $225 |
*** Please note, these are general rates. It's recommended that you contact a relocation coordinator for a more accurate moving cost ***
Population in Baytown
Baytown population is now increasing at a rate of 0.77 percent each year, with a population growth of 9.18 percent since the 2010 census, which reported a population of 71,802.
In 2021, Baytown had its peak population of 78,392. Baytown has a population density of 2,125 residents per square mile, stretching 38 miles.
Baytown's Population as per the recent ACS, Baytown's ethnic makeup is as follows:
1. 71.02 % of the population is white.
2. 7.52% of the population is Black or African American.
3. 6.23 % of the population is of different ethnicity.
4. 2.77 % have two or more races.
5. 1.83 % are Asian.
6. 0.55 % of the population is Native American.
7. 0.08 % are Native Hawaiians or Pacific Islanders.
Jobs in Baytown

Baytown has a jobless rate of 8.2 percent while U.S. avg. is 3.7 percent. Baytown's employment rate has been encouraging.
Over the last year, employment growth has risen by 3.2 percent. The median household income in Baytown is $46,776 and Baytown's median home price is $148,800.
Cedar Crossing Industrial Park
TGS Cedar Port Industrial Park, situated close to Baytown, is the 's biggest master-planned rail-and-barge-served industrial park.
TGS Cedar Port Industrial Park is 15,000 acres in size, with over 10,000 acres open for growth. The park is well-suited for heavy and light industrial use, as well as the production of all kinds, waterfront activities, and warehouse operations.
In December 2014, Trans-Global Solutions, Inc. announced a partnership to acquire Cedar Port, Industrial Park. TGS is a leading supplier of transportation, extensive railroad, and heavy civil construction with offices in Beaumont and Houston.
Terminal production and operations, design and engineering, earthwork and new construction, track inspections, repairs, 3rd party switching, locomotive leasing, rail car storing, cleaning, and maintenance are just a few of their diverse capabilities.
Bus station in Baytown, TX

The station nearest to Baytown is Baytown Pr which is 1253 yards away and takes 15 minutes walk.
Baytown is served by bus lines TX: 237.
Airport near Baytown, TX
Major airports near Baytown,: William P. Hobby Airport is the closest major airport. Domestic flights are available from Houston, and the airport is located 28 miles from Baytown.
Another airport is The George Bush Intercontinental Airport, which is 36 miles from Baytown and serves international and domestic flights.
Commuting in Baytown

Since 2010, the average American drive has become longer with each passing year. In Baytown, the typical one-way ride takes 24.8 mins. That's less than half the time it takes in the United States, which is 26.4 mins.
People in Baytown commute to work in the following ways:
1. 83.4 percent drive alone
2. 11.5 percent carpool
3. 2.3 percent work from home
4. 1.0 percent take public transportation
Education in Baytown

Baytown has 31 schools, 29 of which are public and two of these are private. The average cost of education in Baytown is $9,303 per student while the national average is $12,383. Each teacher has 15 students, the librarian has 833 students, and the counselor has 584 pupils.
Baytown Nature Center
The 500-acre peninsula of Baytown Nature Center, situated at 6213 Bayway Drive, is covered by Burnet, Crystal, and Scott Bays.
It is made up of hardwood uplands, tidal marshes of exceptional nature, and freshwater wetlands. This one-of-a-kind location is part of the Great Texas Coastal Birding Trail, and it provides shelter for 317 resident and neotropical migrant species of birds. BNC has been classified as an important national bird area by the American Bird Conservancy. In conjunction with Houston Audubon, the nature center conducts a monthly Audubon Bird Survey.
This reconstructed wetland, however, isn't just for the birds. The nature center is also host to a variety of other species.
Royal Purple Raceway
The 440-acre drag racing complex is among the quickest on the annual Winston Drag Racing Series tour of the National Hot Rod Association.
The Royal Purple Raceway, previously Houston Raceway Park first opened its doors in 1987 and quickly established itself as Houston's largest privately supported stadium, seating over 25,000 race fans. A complete 1/4 mile racing surface, 1/2 mile of shutdown field, state-of-the-art lights for night racing, new Compulink timing and points system, one of the biggest paved pit areas ever installed at a drag racing complex, and audience facilities are only a few of features.
The best weekly racing 3/8 mile High Banked Dirt oval track in the world was established in 1999. Challenge Races, which are great opportunities for teamwork, fundraising, and convention attendee events, are now held at Royal Purple. A suite in the VIP corporate tower, full-service crew for the gathering, and the chance to ride in race-ready Ford Mustangs are all included in Challenge Race events.
Baytown Symphony Orchestra
The Baytown Symphony Orchestra was formed in 1967 with the goals of bringing great music to Baytown and the nearby areas, providing an opportunity for local musicians to reenact and perform in an orchestra, and encouraging youth players.

Best Restaurants in Baytown, TX
Baytown's Black Bayou
Did you realize that this area of Texas is one of the few areas where Vietnamese and Cajun cultures collide? At Black Bayou, a recent addition to Baytown, you can discover this distinctively regional cuisine. They take pride in the seafood boils. With a cup of pho, consider a crawfish boil.
Baytown's Rooster's Steak House
Rooster's Steak House would be not only one of our top picks but also a Texas favorite. Their burger won the award for Best Burger in Texas. They serve barbecue, steaks, hearty sides, and homemade peach cobbler in addition to delicious burgers.
Baytown's Sarah's Restaurant
Don't be afraid to approach the bridge to Sarah's Restaurant for the finest soul food in Baytown. On Saturdays, try their hot seafood boil, and the remainder of the week, try their plate lunches. Meatloaf and rice are favorites. Don't forget to try out their desserts as well.

Baytown's Thibodeaux's Cajun Food
When it comes to Cajun cuisine, Thibodeaux's Cajun Food in Baytown is a secret gem. Although this unpretentious eatery shuts before dinner, it's worth the effort to visit for lunch. Their strength is boudin, and don't miss out on their tasty gumbo with andouille sausage.
Baytown's Nara Thai
Baytown has a large number of American restaurants. Check out Nara Thai if you're looking for something zingier. All of your favorite Thai curries, spicy soups, and noodles are available at this branch of the Houston-based original. On a hot La Porte day, their larb gai is great.
IVL is One Of The Highest-Rated Local Moving Company in Baytown, TX