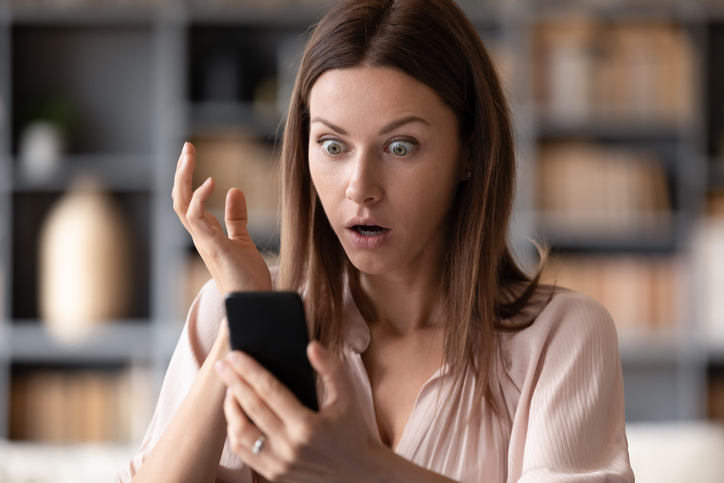 Before you move, learn about the top 5 moving scams for 2021
If you're moving in 2021, you should learn the ropes. Like many industries, the moving business has its share of predators.
Knowing and understanding the top 5 moving scams for 2021 is essential to a positive outcome. Below you will find a list of current cons and how to avoid them.
Understand Why Moving Scams Are On The Rise
The moving industry saw a significant influx in business in 2021. The supply and demand have shifted. The housing market went nuts, and so did people looking to move.
There are not enough human resources to handle the volume. Where there is demand, con artists are coming up with new ways to rip people off. It's been going on for ages, and moving is no different.
"Shell" companies are opening left and right and offer "too good to be true" prices to reel in their prey. Unfortunately, thousands of people become victims of moving scams every day, so educate yourself before committing.
1.The "Bait and Switch."
One of the top 5 moving scams for 2021 is the "bait and switch." Although it seems like common sense, it's not for many. The good news is there are ways of sniffing out the cons.
First, you need to understand that most quality movers share similar expenses. Trucks, labor, and materials are pretty much the same across the board. If that is true, then how can a mover be $2000 or $3000 less expensive? They can't!
Get three moving quotes, compare and always go with what seems realistic. If it sounds too good to be true, chances are it is. We all want to save money, but trust that it will cost you in the end.
2.Nice Websites and 5 Star Reviews
You may get a quote from a company, and they look incredible online. They have no complaints and a stellar reputation. You feel comfortable with all the fantastic things you read online and pull the trigger.
Reviews matter. However, it's essential to understand the difference between authentic reviews and fake ones. The bottom line is that ALL moving companies will have complaints. Delays and damage are unavoidable, especially since humans are handling your stuff.
One of the top 5 moving scams for 2021 is shell companies. Con artists will have multiple shell companies on standby, so when they burn the reputation of one, they use the next one. They open with raving reviews which tricks people into thinking they're quality.
ALSO READ: The dark side of the moving industry
Check the following
Year in Business

Online Reviews (read them)

Check if they're a mover or broker

Ask for references
3.The Transit Time Promise
2021 has been a hectic year for the moving industry. One of the top 5 scams for 2021 is guaranteeing or promising a delivery date. As a customer, you should know when your stuff will arrive; I get it.
However, a moving company can only offer a window, especially now. It's been busier than ever before, and the demand is just too high. The lack of equipment, labor, and materials has caused delays for all moving companies.
If a mover guarantees a delivery date, he's lying to you. For example, a standard time for moving from CA to NY is up to 21 days and sometimes longer. That's what going on industry-wide, so if it sounds too good, it is. Always go with your gut before choosing a mover.
4.The verbal Estimate
We've noticed an influx of customers saying they received a verbal promise of costs and delivery dates. There should be no reason why a moving company can't or won't put something in writing.
Make sure you request a virtual walk-through before committing to a price. Remember that moving sales reps work on commission. Some will say whatever they need to lock you in.
Verbal estimates are one of the top 5 moving scams for 2021. An oral inventory and or assessment is not solid and shows signs of a bad company. Make sure to only work with movers that give you an option for a walk-though or virtual tour.
There are plenty of things that can go wrong with a move, and they will. Movers need to have the right size truck, equipment, and workforce to perform effectively.
5.The Hostage Load Scenario
The DOT gets thousands of complaints every year. The most common is a "hostage load." It's as it sounds. A mover will pick up your stuff and hold it hostage unless you pay additional costs.
The good news is it's easily avoidable. A little research and knowledge of the quoting process can distinguish having a good experience or getting scammed.
Use this article as a tool to find the right moving company. Moving is already stressful, and the last thing anyone wants to deal with is getting scammed.
Top 5 Moving Scams for 2021 – Closing Statement
Before hiring a moving company, do some research. The years a company has been in business are essential. Not to say a new moving company can't do a good job, but with an aged mover, you can find accurate data that can help you make your decision.
2021 has been a crazy time for all of us. Spend some time and invest in a good moving company that you feel comfortable with.
International Van Lines offers local, long-distance, and international moving. Give us a call for a free moving quote.