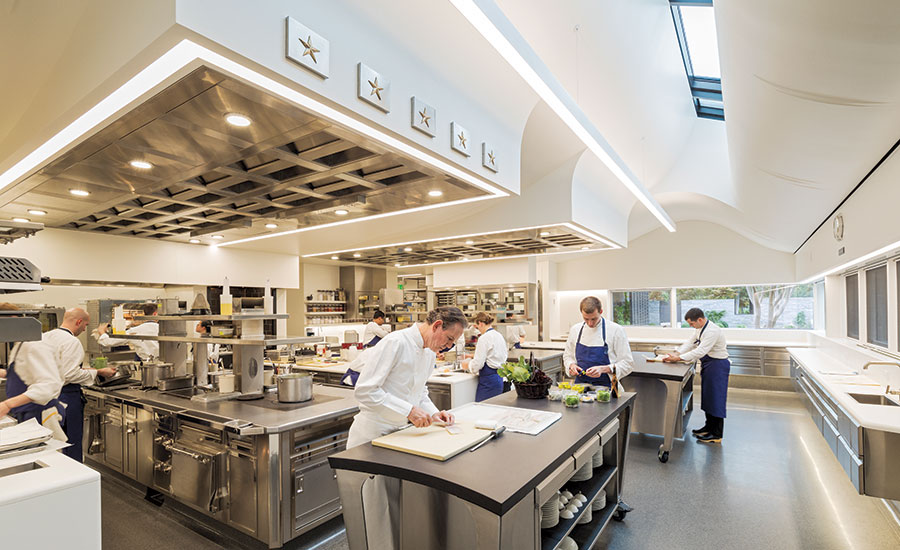 The Top Five Restaurants In California
California is nothing if not a mecca of fine dining and fabulous cuisine. When living, working and playing in the Golden State, you want to know where to eat, right? What are some of the best restaurants that California has to offer? Of course it's hard to narrow it down to just a few, but we're going to try and do just that for you.
Below are our top five picks for places that you definitely must try when in California. From tacos to more gourmet fare, these California restaurants represent what we see as the quintessential west coast dining experiences. Here are the top five restaurants in California.

Atelier Crenn, San Francisco.
Dominique Crenn is not only famous for her delicious food but for her avant garde approach to what really is some of he most stunning cuisine in California. Eating at Atelier Crenn is not as much about sitting down and partaking in a meal as it is about the experience of the dinner itself. This California culinary journey actually starts off with a poem which offers hints as to what the multi-course menu has in store. A California restaurant that really is like no other, this one is a must-visit. This is one of our top five restaurants in California.

French Laundry, Yountville.
Thomas Keller's French Laundry has won numerous accolades throughout the years. From Michelin stars to James Beard awards—its pedigree is well established. And the food of course is the essence of California. You can expect everything from a gourmet tasting menu which sources the best local seafood to vegetarian fare that pushes boundaries in terms of taste and flavor combinations. A truly incomparable California experience.

La Taqueria, San Francisco.
The west coast offers more than just fine dining, and La Taqueria is definitely a contender for any top five list. A truly authentic Cali/Mexican experience, the burritos are a must have whenever you are in San Francisco, CA. Owner Miguel Jara has put his heart and soul into his offerings, and you can surely taste it. This is definitely one of our top five restaurants in California.

Brown Sugar Kitchen, West Oakland.
This in some ways is soul food at its very best. Located in a one time industrial region, this California restaurant has grown immensely in popularity over the past couple of years. Some call the food here a south meets west take on home cooking and the ultimate in comfort food. You can expect to find on the menu things like chicken and waffles, cheese grits and some of the best biscuits California has to offer.
Manresa, Los Gatos.
Think of this Northern California based restaurant as modern meets farm to table. While there is definitely a more streamlined feel to both food and the facility itself, the experience is one of a kind. You never know what to expect when eating at Manresa.
If you're new to the California area, you're about to find out that the state's restaurants are among some of the country's best. Any day of the week, you can embark on a culinary adventure, and we guarantee you'll never run out of new places to try and new food creations to experience. If you're in search of a quality moving company in California, International Van Lines can help. IVL was ranked #1 for domestic moving. Please feel free to contact us if you have any questions.