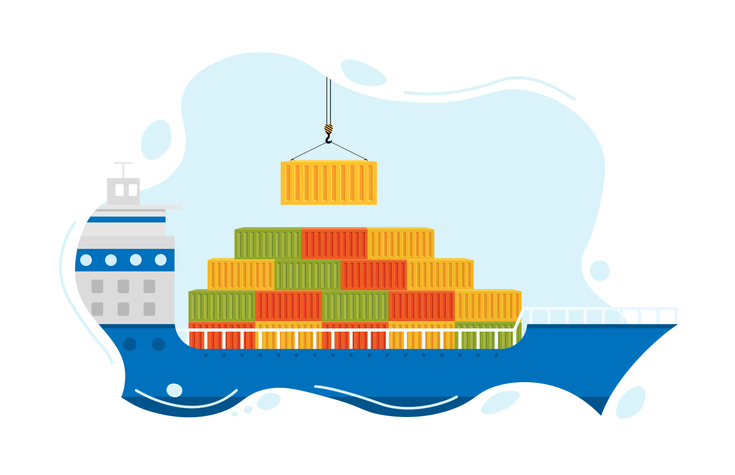 International moving is exciting as well as scary. You get the chance to explore the unknown, but there is some obvious stress on the way. People who have experienced long-distance moving will suggest you connect with the best international movers. There are plenty of long-distance and international moving companies, but you must choose the best one. Choosing the best company will ensure amazing benefits and make your entire move hassle-free. Check the key factors you must consider to find the best moving company. Or you can say that following these tips will make it easier to pick the best moving company.
Factors you must consider to find the best international moving company
.
Check the license and insurance.
The internet is filled with lots of options, and that's why choosing the best company becomes a bit tricky. You can shortlist the top ten SERP results and check some factors in each moving company. Many movers are not licensed. So, while researching the best international moving companies, you should check whether the company is licensed or not. Generally, licensed companies share their license and insurance details on the website. You can take the help of DOT or FMC sites if you are based in the United States. If you find no information about license and insurance available on the site, you should ask about it while consulting with the firms. It would help if you asked to see a copy and then decide accordingly.
Will a representative come to my place?
It would help if you also cared about this fact. Before finalizing the deal, you should know whether a representative will come to your place for a quoting or not. Generally, leading global moving companies offer a free in-home survey to determine the size and pricing package. It makes the process easier, and there will be no confusion at the last minute. It is problematic to decide the total charges without knowing the exact size of the shipment.
Suppose your chosen mover does not provide this facility. In that case, you should send pictures and mention the total quantity and all related information so the company can understand the shipment size and guide you with accurate charges. When moving internationally, you should connect with leading firms like International Van Lines. Here, you will enjoy fair charges, terms, and conditions.
Consider the reputation of the movers.
When hiring the best international moving company, you should ensure that the chosen firm is well-reputed. The reputation will help you get insights into its quality, experience, and customer service. It would help if you tried to choose a company with a considerable reputation. It will be more reliable and trustworthy. Anyone prefers to hire a reliable company that keeps your items safe and reaches stuff on time. So, try to choose movers with a proven track record.
On the other hand, hiring a reputable international moving company will also give you peace of mind. While hiring an international moving company, you should not forget to research the company's reputation. Once you research everything, you can make an informed decision.
Services offered
You should check the range of services your chosen moving company offers. For long-distance and international shipping, lots of services are required. You should check the service range and decide whether that company is a proper fit for your requirements or not. Leading international companies offer all types of shipping and moving services. They offer office relocation, residential furniture, vehicle, pet, storage, and many other services.
Experience of the company
Relying on a newbie is tough, especially when moving your valuable items to another country. And that's why it is important to check the experience of an international moving company before hiring. While exploring the site, you should check its establishment year, types of services, and client satisfaction rate. If possible, try to dig more into its achievements. For example, we can say that International van Lines has won the Newsweek award presented by Statista Inc. On the other hand, Forbes has rated it the number 1 national moving company in the United States.
Review and ratings
In 2022, choosing an international moving company will be unfair without checking its ratings and reviews. While choosing the best international moving services, you should check all platforms and understand what people say about the firm. Google local listing, social media platforms, testimonials, etc., should be checked accordingly to know the experience with that moving company. It is also true that nowadays, companies can easily buy positive reviews. But if you check all platforms accordingly, you will develop an accurate idea about the service quality of a specific moving company.
Check the transparency of the quote
.
International transportation pricing can be a very complex thing. You should check which services and benefits are included in the quote and compare apples to apples between your shortlisted companies. The quote should simplify the entire pricing policy. You should check the facts that are directly contributing to the pricing calculation.
Don't accept inexpensive as sacred.
Check quotes that are drastically lower than all other quotes and look too good to be true. These low bids frequently cost much more due to poor planning, inexperience, damage from inadequate packing supplies and techniques, and other costs you must pay at the destination. It is frequently revealed after the mover has your things and they are on the road.
Quality of customer service
Many hassles can occur in the path of shipping stuff to another country. It will help if you get frequent updates, the tracking facility, and other support services. It will help if you are looking for an international moving company with a proven record of satisfying its customers with advanced customer service. International Van Lines has already won Newsweek's Best in Customer Service award for 2022, presented by Statista Inc.
Choose a versatile moving company.
You should always choose an international moving company that offers various services simultaneously. There are various types of items that you may need to ship to another country—generally, leading moving companies offer auto transport, corporate relocation, government and military moving, residential moving, and many other services.
These are the top ten factors one must check while choosing the best international movers. Even after checking all these factors, you will find International Van Lines truly relevant and worthy to hire. Presently, we cover the entire United States and over 150 countries across the globe. Our services include professional packing to custom crating for items like grand pianos. You can contact our relocation coordinators for more details to know more about the process and moving costs.