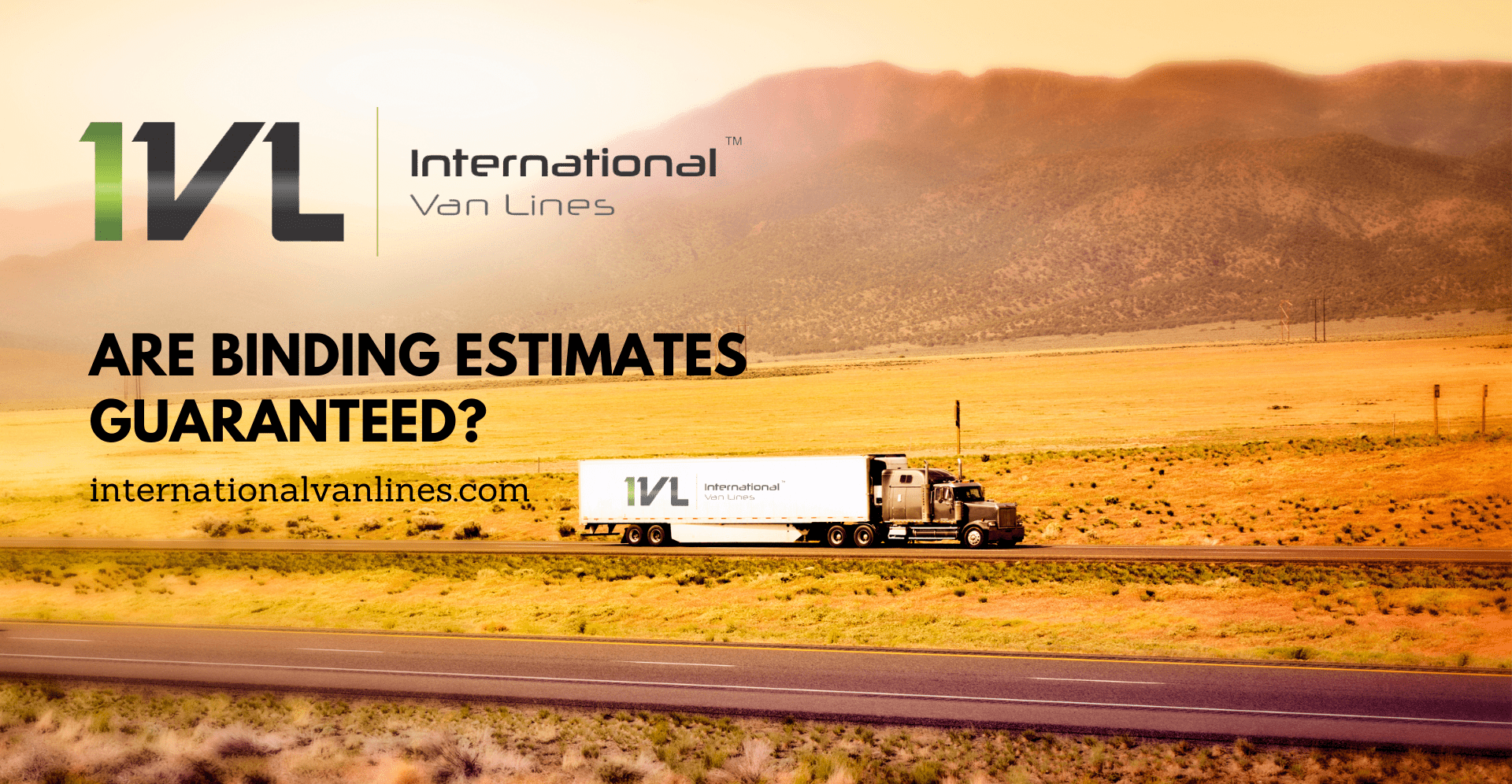 Are Binding Moving Estimates Guaranteed?
A question that we get often is are binding moving estimates guaranteed? The word binding can be misleading if you're not familiar with how moving estimates work. In this article, we will give you the breakdown of what a binding moving estimate is. We will also explain how it works and whether or not your price can increase. Additionally, we will provide information on how to get an accurate moving estimate so you can have a stressfree moving experience.
What Does "Binding" Mean?
Per the FMCSA, A binding estimate is a written agreement made in advance with your mover, indicating you and the mover are bound by the charges. It guarantees the move's total cost based upon the quantities and services shown on your mover's estimate. However, if services and quantities change, the shipper (you) would be responsible for paying the difference. In other words, if you add furniture or services, a mover can revise the estimate, which can cause a price increase.
IMPORTANT: Make sure to look over the estimates you received for accuracy. You will want to make sure that you and the estimator did not forget anything. Any items not listed that you want to be included in your shipment on moving day may increase the cost. Literally, every item needs to be discussed.
How to Ensure Accuracy
Moving companies offer binding moving estimates via phone, in-home survey, or virtual tour. They're all fine, but a virtual or on-site survey is more accurate. If you have a smaller move, then doing an over-the-phone estimate is fine, but if you're moving a 5 bedroom home, we suggest going a virtual or in-home estimate. You will want to go room by room and list everything you're moving to. Let us know what size beds you have and what's in the garage. Additionally, we need to know the service you will require.
IMPORTANT: Knowing your final destination is important. Additionally, charges can arise if there is a shuttle, long-carry, or storage required. A shuttle fee is when a large truck can't fit into the location and needs to transfer your households good into a smaller truck for delivery. We check for possible shuttles, but we do not guarantee one will not be needed. A long-carry is when we have to lug your stuff 75ft or further from your home. You can always ask your relocation coordinator for direction.
TIP: If you have not been to the final destination or you're uncertain, send us an email with the address, and we will look into it. Remember that even when looking at Google Maps, we can't be 100% certain that a shuttle is not needed.
Can I get a Price Guarantee?
Although binding moving estimates are not "guaranteed", you can request a do not exceed rate. However, your move would need to justify a full trailer load. The main reason movers stay away from locked-in costs are because people can take advantage. Say that you have a "guaranteed price", a mover shows up, and you added a washer, dryer, pool table, and couch that was not discussed. The additional items take up space in a truck, and that's how moving companies make money.
With that said, you can speak with your relocation coordinator and explain your budget and situation. We will be happy to work with you as long as we have good communication, and things remain reasonably the same. Moving is a challenging thing for both the customer and the mover. Consumers want the deal they can find, but going with the cheapest mover can end up costing you more money and a major headache. We ask for transparency, and we will do the same in return.