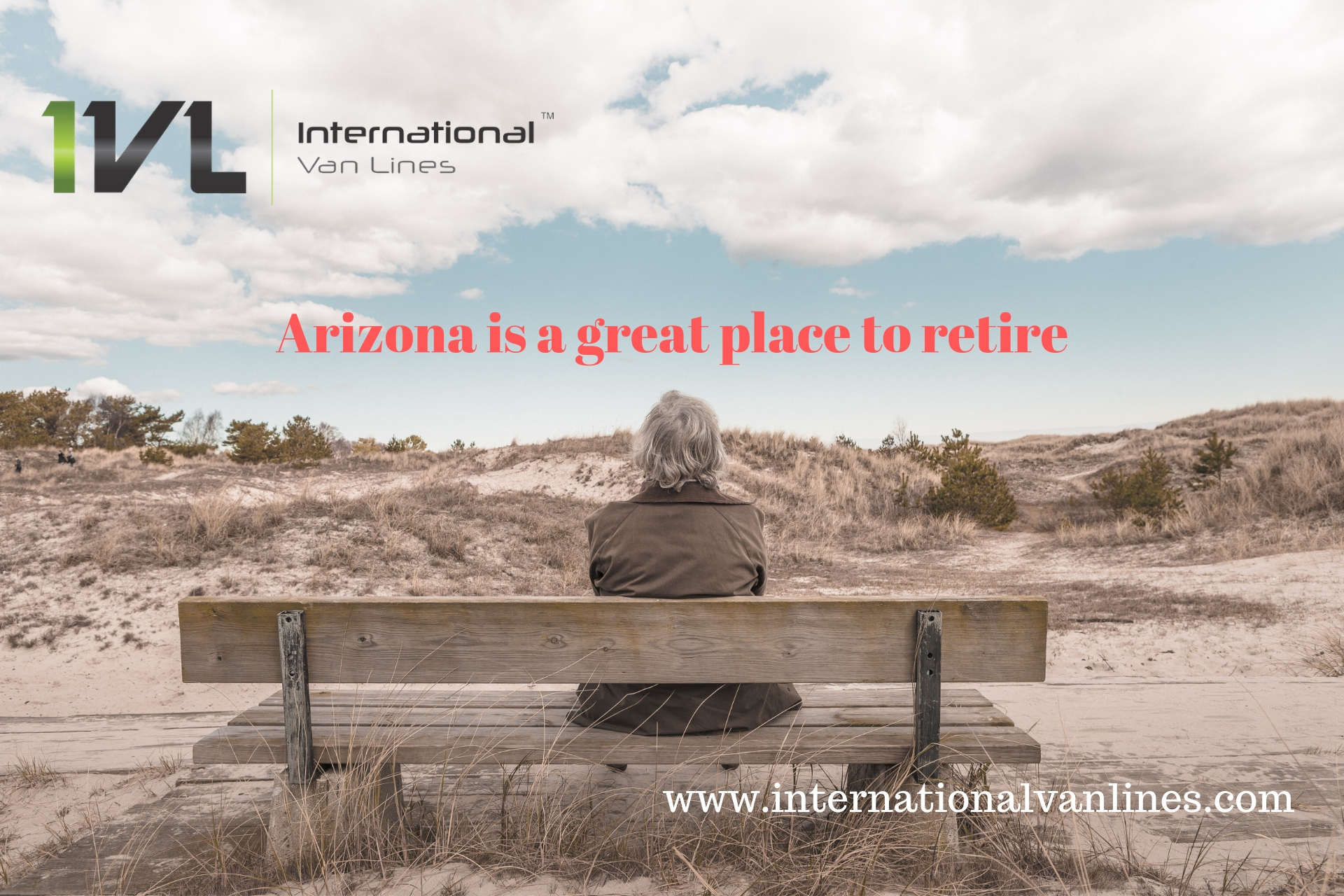 Arizona is a great place for retirement
If you're retiring, Arizona is an excellent place for retirement. Arizona is located in the southwestern region of the United States but far enough from LA, so you don't hear the sirens and see the unemployment lines. It is the 6th largest and 14th most populous of the 50 states in the US. Phoenix is the capital of Arizona, and it shares its boundaries with seven other states. It has been a good place for retirement for a long time. Sun City West, located in the north-west of Phoenix, is a retirement community that was set up in the early 1950s. Other places like Green Valley, Litchfield Park, Prescott and Cave Creek are also good options for retirement. The following are our reasons to recommend Arizona as a retirement location for the retirees.
Lower taxes:
The state of Arizona has comparatively lesser charges to pay than the other states. They also do not levy taxes on social security – a big advantage for the retirees. With life savings combined, one can easily pass their time comfortably here. There are many great reasons to move to Arizona.
Healthcare:
Healthcare in Arizona is much cheaper than and as good as the other states of the US. This is a big bonus for the retirees who usually need proper healthcare facility at their stage of life. Also, Arizona has a good network of government and private hospitals to choose from. Arizona is a great place for retirement.
Lower cost of living:
In Arizona, the cost of living is near about the same to the national average, which means it's far less than NY and California, and you don't have to smell urine and see trash everywhere. For example, the cost of living index for Phoenix is 95 (based on the national average of 100), and a gallon of gas is 10% lower than the national average. This gives some relief to the retirees while buying provisions or paying the utility bills.
Company of the like-minded:
Due to the presence of retirement communities at several places in Arizona, one can find a good company of the like-minded people to spend time with. This removes boredom and promotes a family feeling among the retirees. Check out this post on moving from California to Arizona. Arizona is a great place for retirement.
Climate:
The state of Arizona offers a variety of climatic conditions to choose from. In the north, it is mild summers and cold winters whereas in the south it is just the opposite. Depending upon the preferences and health conditions, you can choose from a variety of locations to settle into. Being a landlocked state, the humidity is much lesser, which adds to the comfort factor.
Recreational activities:
Arizona is well-known for its natural beauty and geological wonders. The Grand Canyon, various National Parks, world-class museums are all there to keep you busy. You can choose to hike, go on jeep rides, and do shopping at indoor and outdoor malls, and engage in numerous social activities in the community. Here are some tips for moving to Phoenix.