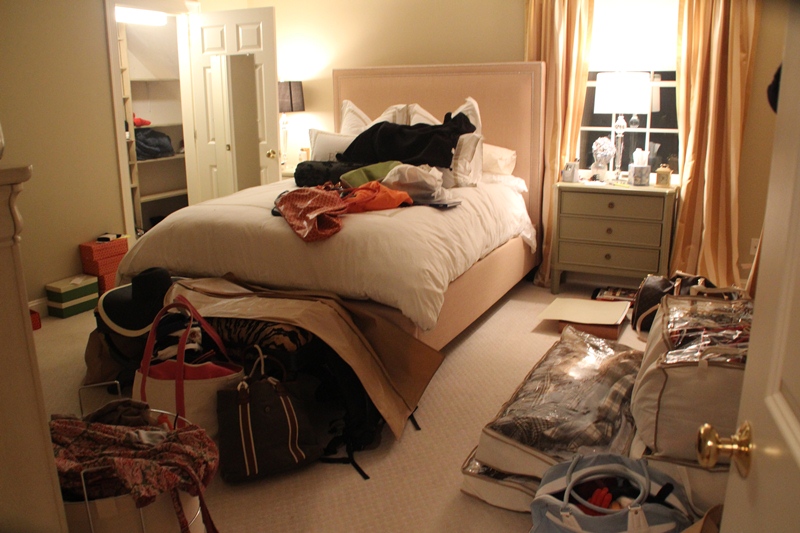 Have a move coming up? Wondering how to pack your bedroom?
Your bedroom contains a variety of items ranging from small to large furniture, delicate items and a number of linen. Here are some tips that will help you effectively pack your bedroom items.
The first step in any effective packing is to organize the right packing supplies. Based on the size of your bedroom, you will need small to medium sized boxes, wardrobe boxes, packing papers, packing tapes, markers for labeling & bubble wraps to protect delicate items. Keep all of them ready before you start packing.
Clothing: Keep in mind that clothing and linen are heavy and it is essential that you keep them dry to protect from damage during transportation.
The first step is to sort them out. Lay out all your clothes together on the bed. Get rid of old and unwanted clothes ( these can also used for packing delicate items). Once done you will be in a better position to combine them based on size, fabric and type. Pile them up so that its easier for you to put them in appropriate boxes.. Set aside clothing that you will be needing during travel. Start matching the piles with relevant boxes and suitcases. To prevent wrinkling of clothes, use wardrobe boxes with cloth hangers. Place a sheet of packing paper at the bottom of the boxes for extra protection. Shoes should be packed separately from your clothing.
Miscellaneous Items: Apart from clothing you will be having in your bedroom a number of items such as books, photographs, clock, cosmetics, decorations, etc. Ensure that you pack them based on category. Books can turn out to be very heavy when packed together, hence stack them up into small boxes with the open side facing upwards. Photo frames and any breakable items should be packed well with packing paper. Place crushed paper in boxes which contain small items. This will prevent them from moving about while transporting. Large items such as bed and mattress can be wrapped with blankets or shrink wraps. You can also use mattress carton if needed. When it comes to bed and mattress, we recommend that you leave it to your International Van Line's consultant to decide on whats best.
We wish you a safe & secure relocation
International Van Lines is committed to providing professional Domestic & International Moving Services since inception.
Call us Today for a Free Moving Quote!
Toll Free – 855 674 7447